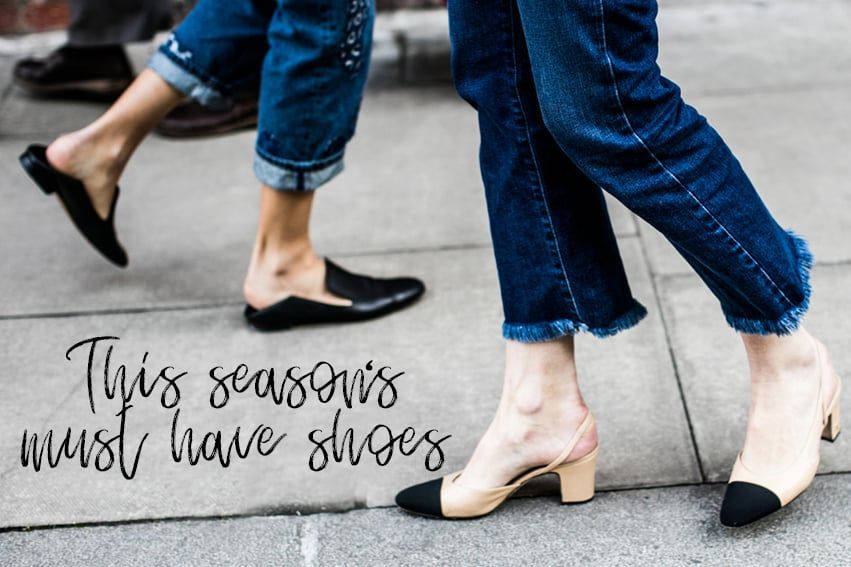 "Cinderella is proof that a pair of shoes can change your life" is a sentiment that we wholeheartedly agree with here at SWIISH HQ.
Although our credit cards might have other ideas, we love a new pair of shoes for the potential they bring, and just like Cinderella; we swear a good pair of shoes can change your life! One of our favourite things to do when a new season rolls around is to dissect the trends that are on their way in – and shoe trends are one of our faves!
We've rounded up our favourite trends of the season so expect to see more kitten heels, dainty flats, bows, pearl details and platforms.


Gucci loafers have taken the fashion world by storm this year and although the cost of them is out of our budget, the loafers have set a precedent for what's in style this spring. Straight from the streets of New York, we're seeing floral embroidery, gingham, leather and (faux) fur-lined loafers everywhere. One pair of each, we say!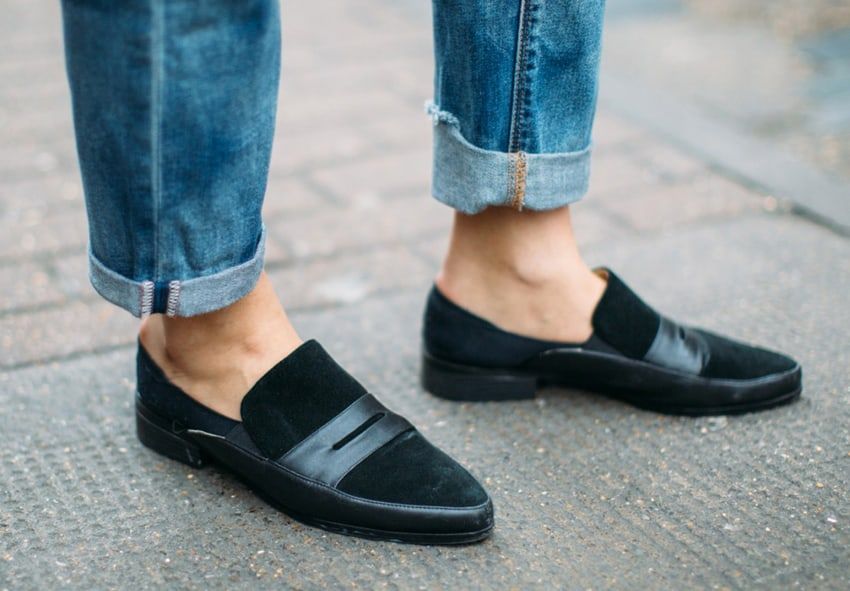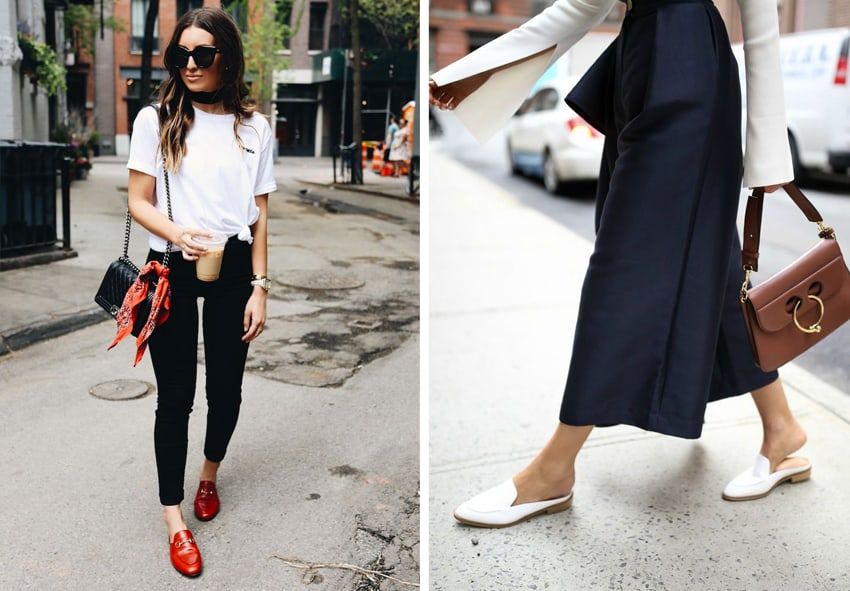 Kitten heels are back, y'all! Originally, we didn't know how we felt about this style making a comeback but now we're 100% on board after we remembered the benefits of these beauties. You still get an added dose of height without compromising on style, and they're super comfy.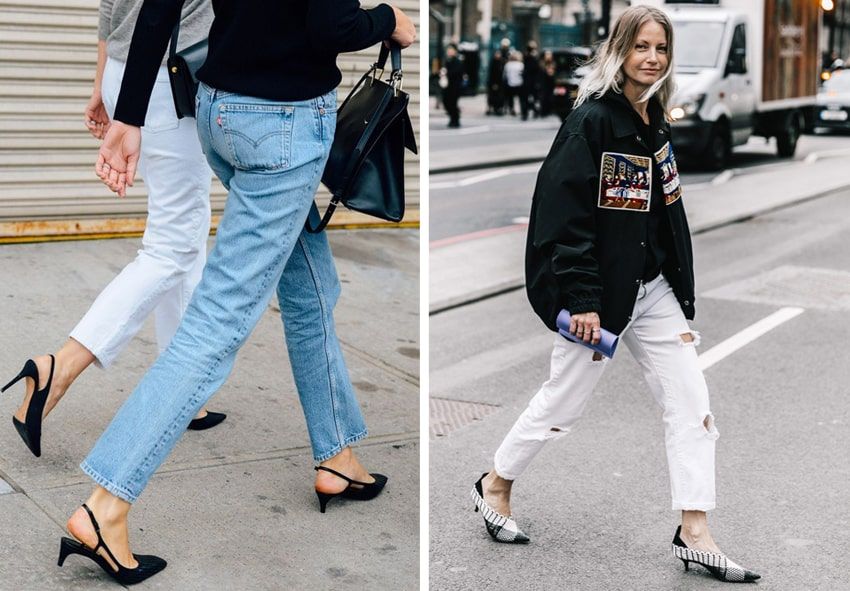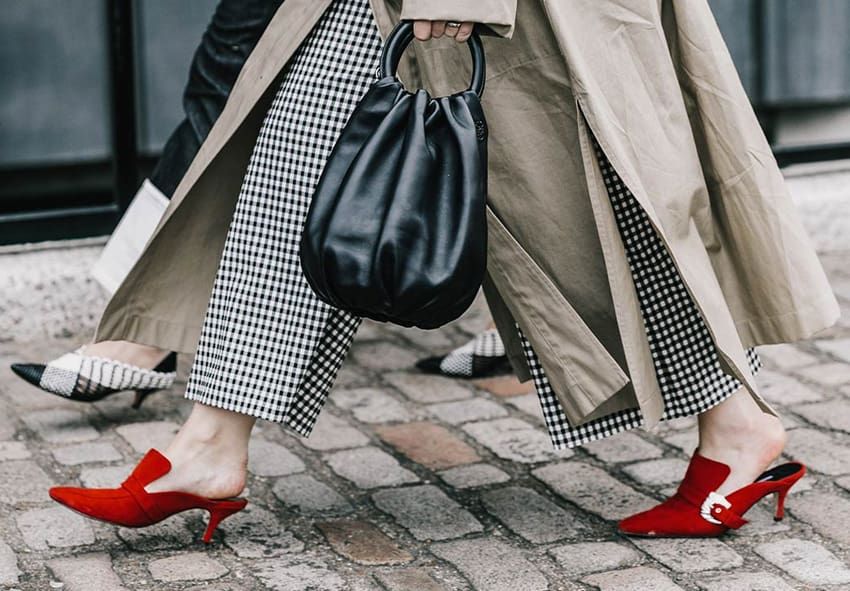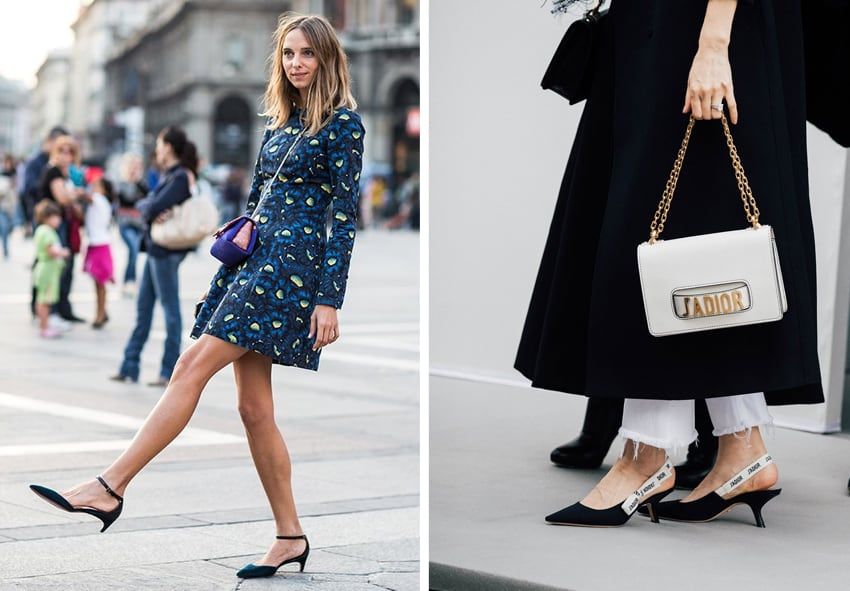 Another huge trend this spring is pearl detailing. Whether it's on a pair of heels, slides or loafers, the pearls have our hearts (and our wallets!). We adore this super feminine trend that looks good on anyone.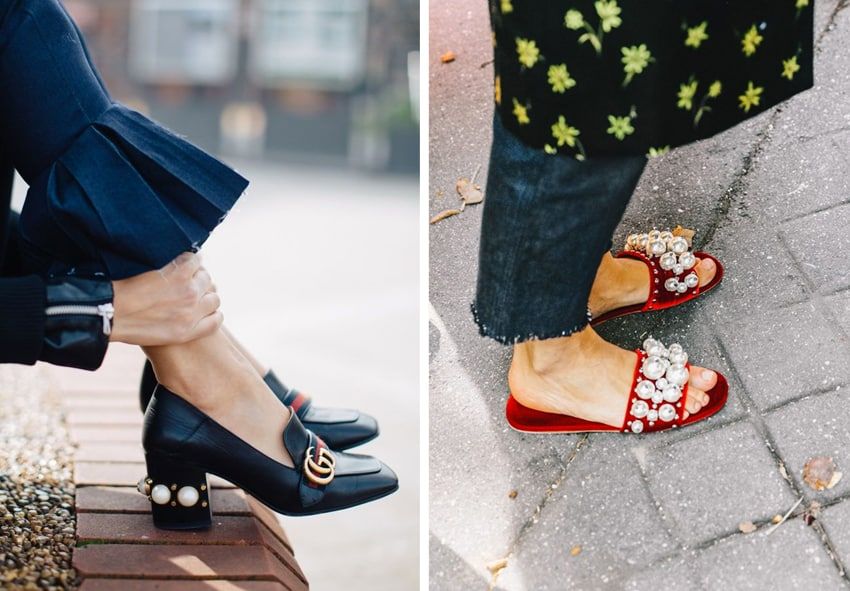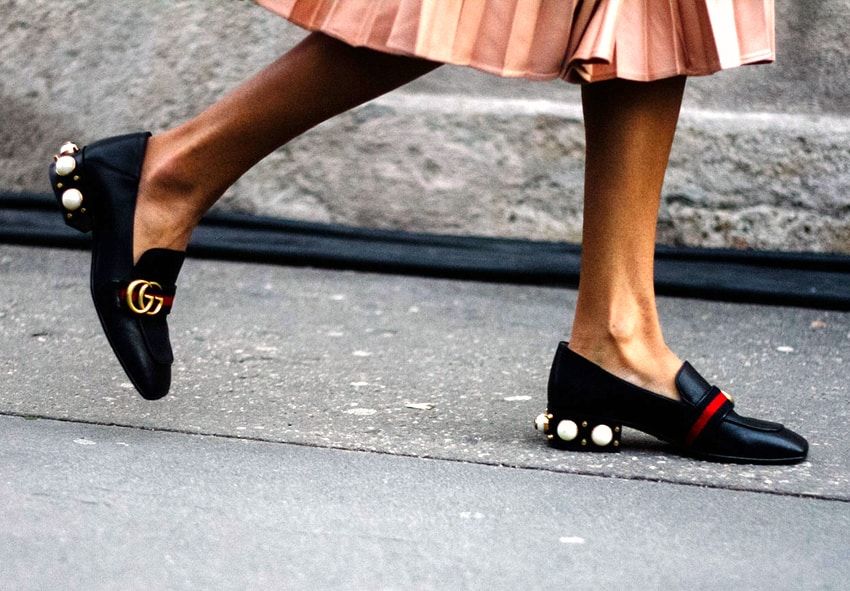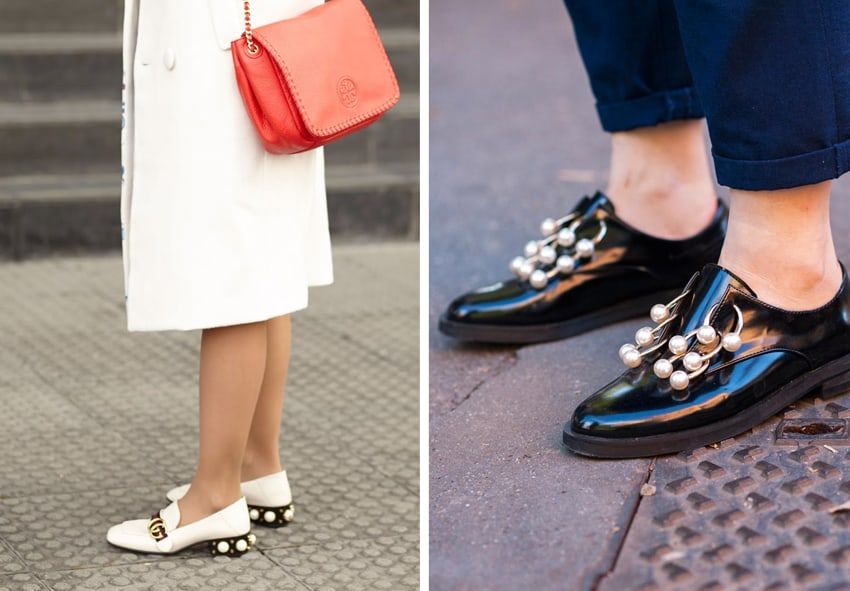 Big last year, ankle wrap flats are here for another round this spring. They're a particularly great trans-seasonal pair of shoes because they draw the eye down, making you appear taller and leaner. Woo hoo! Expect to see a lot more of this style in the months ahead!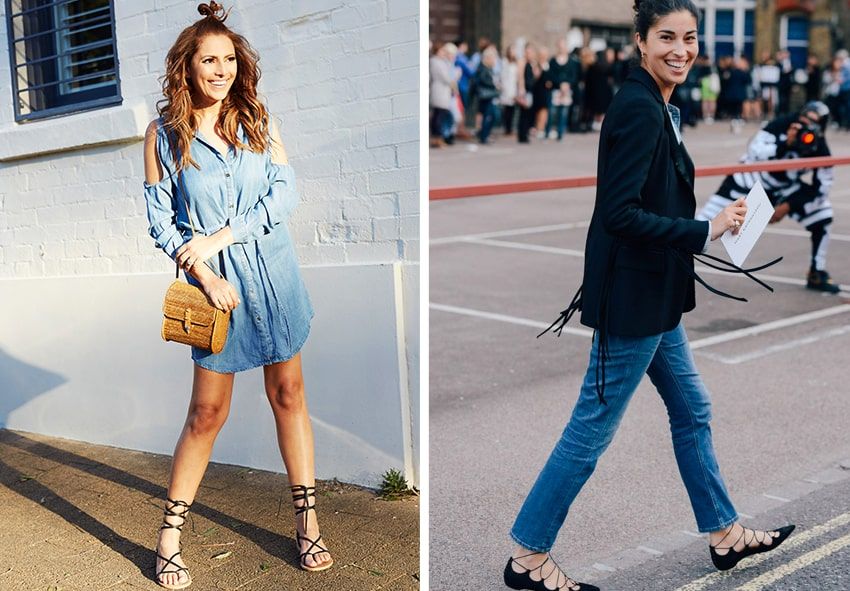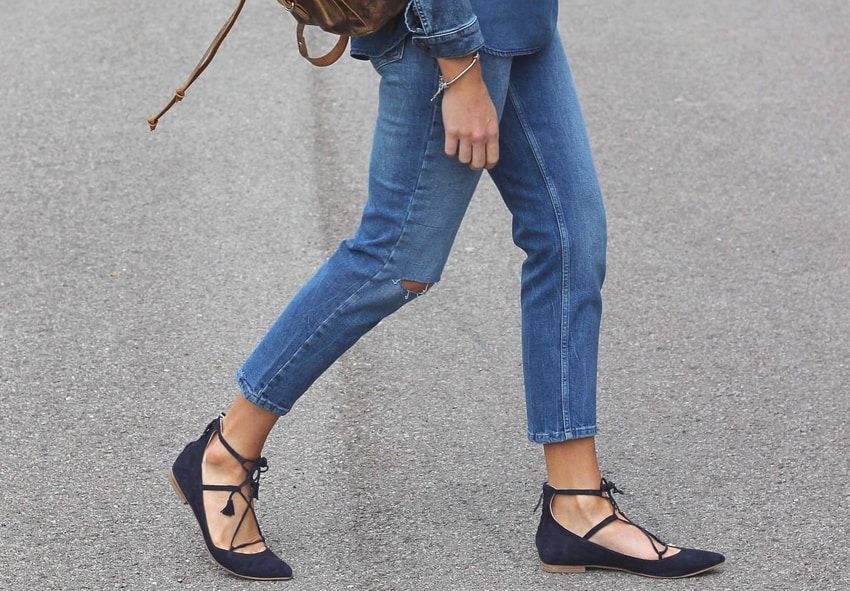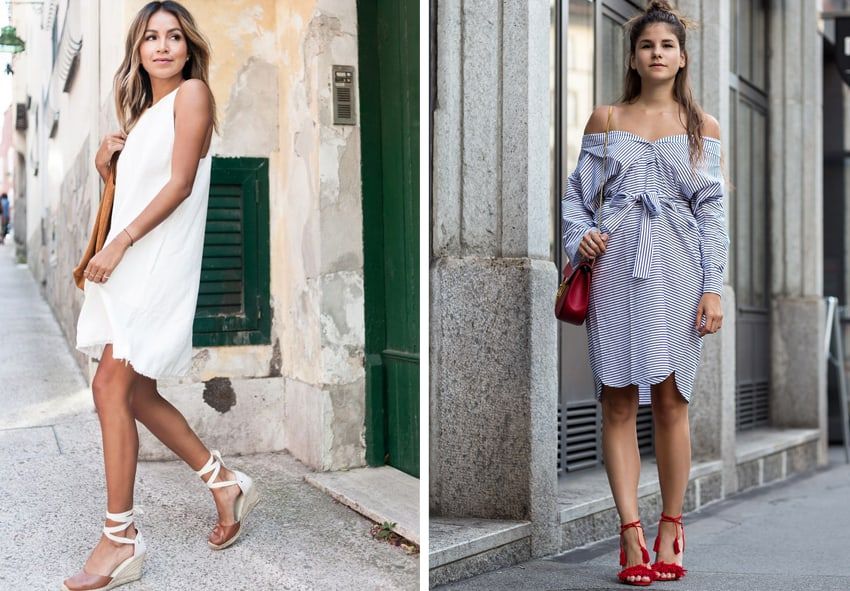 They say what goes around comes around and truthfully this takes us back to our Spice Girl obsession of the 90s. Take things to new heights (literally) with a platform sneaker, sandal or brogue. Like a kitten heel, platforms provide height, comfort and style all rolled into one.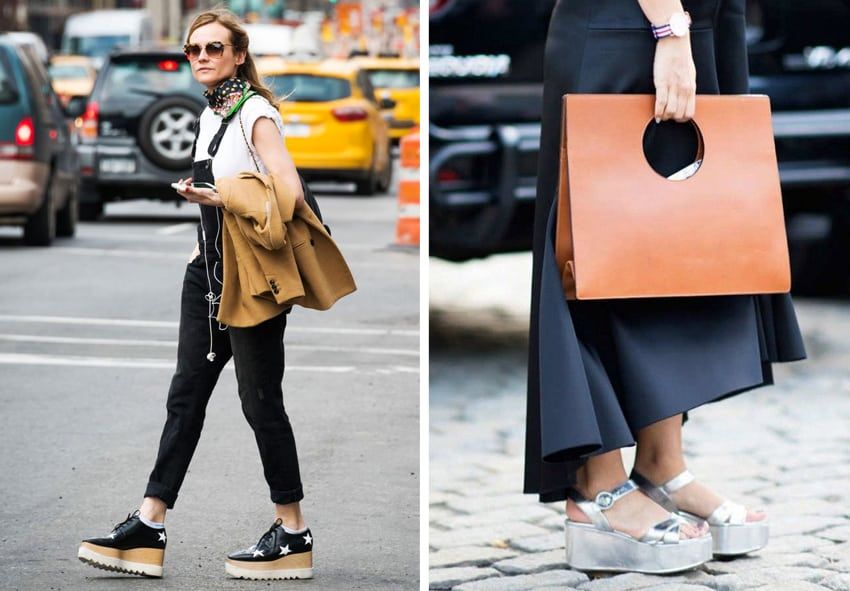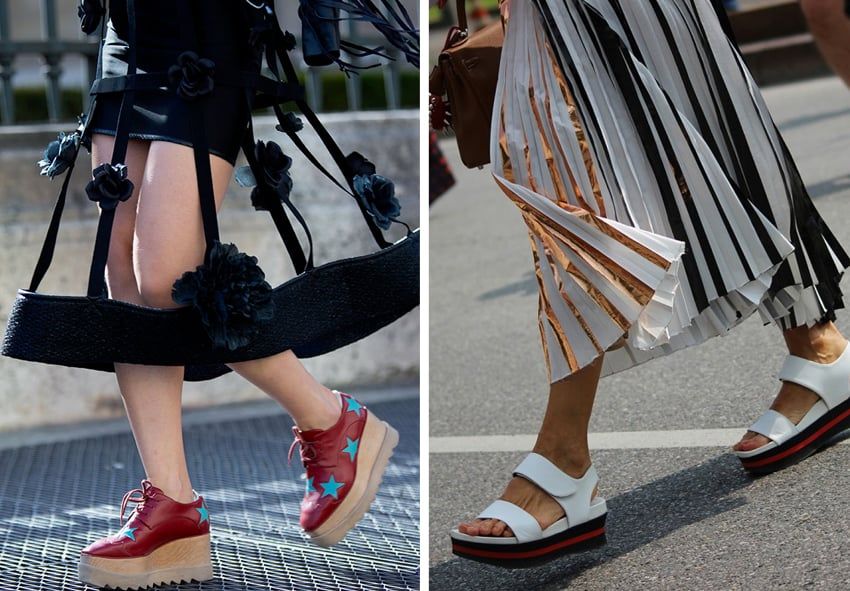 What's your favourite of the Spring shoe trends? Any other styles you're loving and obsessing over? Let us know in the comments below.