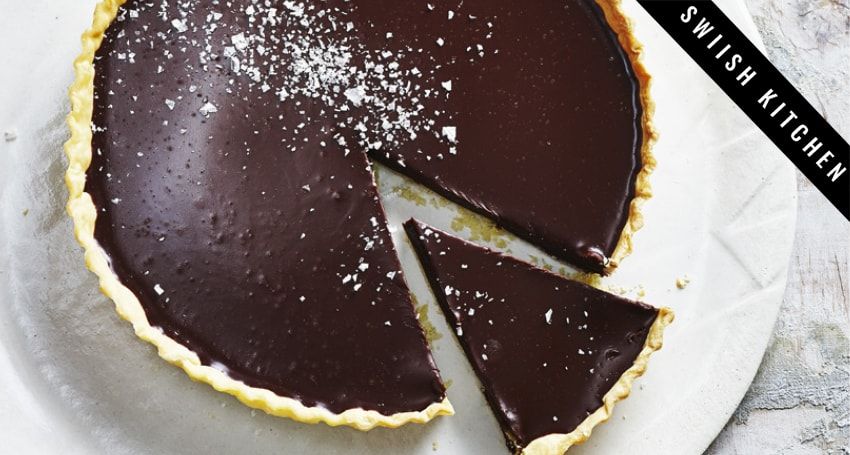 Here at SWIISH, we're all about that 80/20 balance. Which means as much as we love our green smoothies and superfood salads, we're always down for a little dessert. We mean, what would life be like without a slice of pie or a slither cake now and again? Not the good life, that's for sure!
When we need to impress our guests with a decadent dessert (especially as we head into the warmer months), Mum's Chocolate Tart with Sea Salt Flakes is our ultimate go-to. Our mum made this recipe for us when we were growing up, albeit without the salt flakes: that's our addition! This was her favourite Saturday night dinner party recipe. We love it because it's quick to make, and always delivers a 'wow'. We've not only added the salt flakes but we've also come up with a clean version of the original recipe for an optional healthier spin on this delicious treat.  
With a rich chocolate centre and a crumbly shortcrust shell, this tart has never once let us down. And if you choose to use a pre-made pastry tart shell, it can take under 15 minutes to make! Then all you have to do is leave it to set and whip it out when it's ready to eat. Topped with cream and a sprinkle of salt flakes, this dessert always hits the spot.   
Oh and by the way, if you love the look of this one, you'll find more delicious dessert recipes, along with a ton of other healthy, quick and easy meals in our cookbook, The Good Life, which you can pick up now from our online store right here.