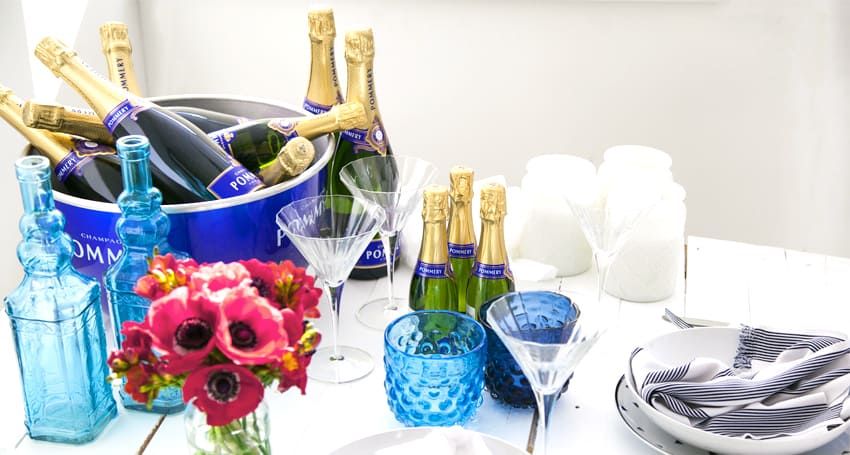 Spring is finally here, which means it's time for a celebration with a bit of warm-weather entertaining.  The sun is shining, the sky is blue and the air has already moved from crisp to comfortable.  There's seriously no better time to mix a few cocktails and mingle with friends.  Isn't that what Spring's all about?
We are already getting excited for simpler, fresher food and drinks to go along with it.  We're talking vibrant flavours, delicious food and bubbles!
Nothing brings a party to life like a glass of good quality champagne.  We always joke with our friends that, "the celebration doesn't start until someone pops the Pommery!" But it's totally true.  For years, Pommery champagne has been a part of all our spring get-togethers.  It's just got that soft, velvety taste and light cheeriness that you can't find anywhere else.  Now, we can't host a party without it for fear of disappointing our guests.  Ha ha!  
I guess you could say that Pommery has become a party tradition amongst friends.  When we think back on all the best get-togethers, there are three common factors – fabulous company, fantastic food and delicious champagne.  Seriously, that's all you need!  Throw in some good laughs and a bit of background music and you've got yourself the perfect spring soirée.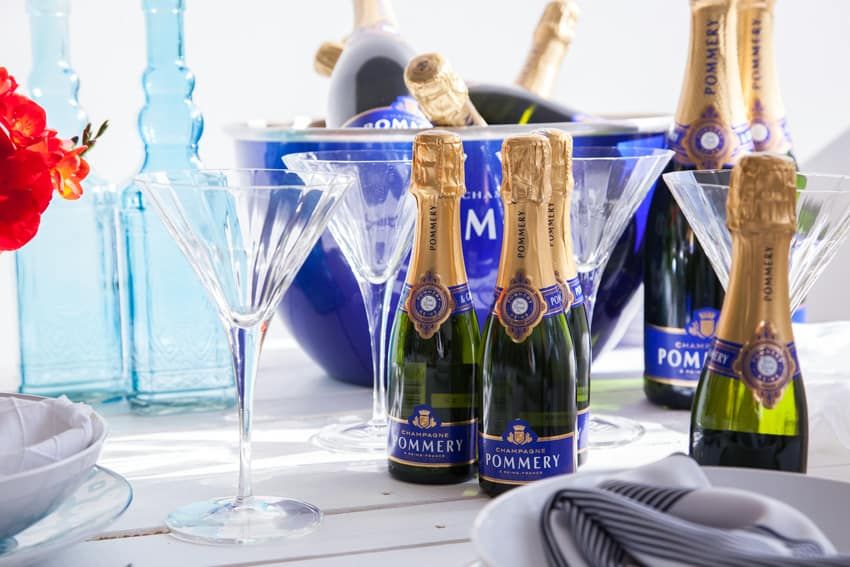 Below, we've included some of our favourite spring entertaining recipes to help you get your celebration started.  No one has ever said no to a slice of that beetroot and feta tart!  We typically serve Pommery by itself in a chilled glass but if you want to kick it up a notch, you have to try some of the drool-worthy cocktails we've included as well.
You can also checkout the Pommery website to see some of the different varieties and find out more about why this champagne is so unique.
Okay, now back to those delicious recipes we were talking about…