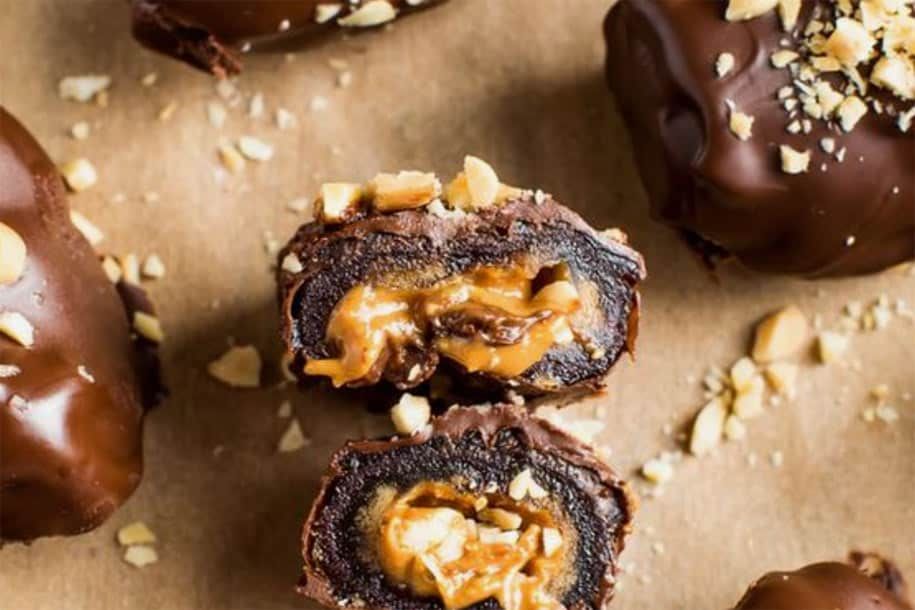 Tastier than a real Snickers – Snicker Bites are a MUST-MAKE.
Snicker Bites
Dairy-free / Refined Sugar-free
Serves 2
Ingredients:
8 dates
¼ cup peanut butter
¼ cup unsalted peanuts
250g of dark chocolate
Method:
Slice the dates down the middle and remove the seed.
Spoon peanut butter into each date and add a few peanuts.
Break up chocolate and melt in a microwave-safe bowl in 30-second increments, stirring each time, until melted.
Once melted, coat the dates with chocolate.
Freeze for approximately 20 minutes to set. Keep stored in the fridge for up to 2 weeks.
WANT MORE? CHECK OUT OUR RECIPES SECTION AND OUR BOOKS FOR MORE NUTRITIOUS TASTY TREATS.