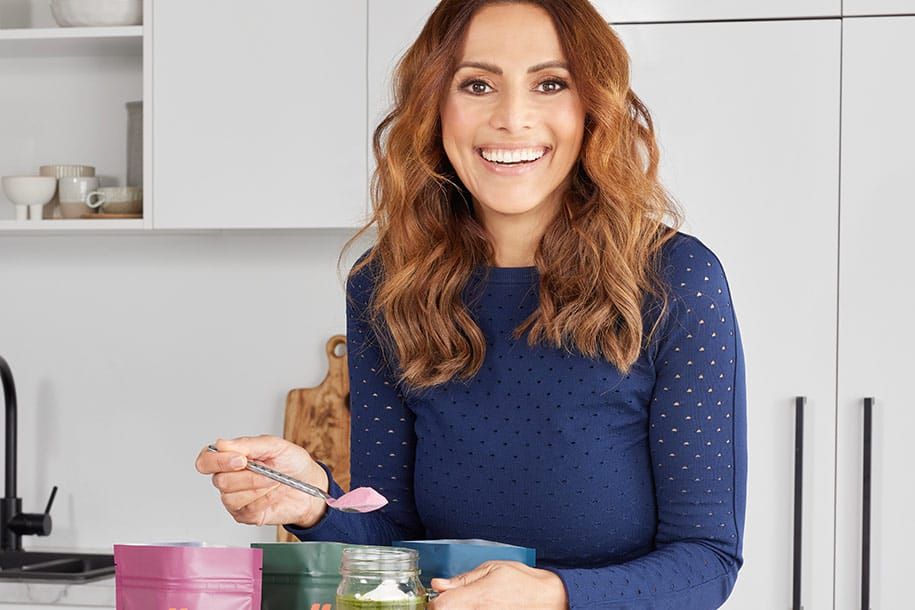 6am:  Shot It
I start every morning with my Supershot Trio – it's my non-negotiable. I take them mixed together in half a glass of water followed by 1 capsule of Hair & Metabolism. I love it. I do it first thing on an empty stomach. It gives me energy for my day, regulates my metabolism, supports my skin, keeps my gut microbiome healthy and my immune system strong.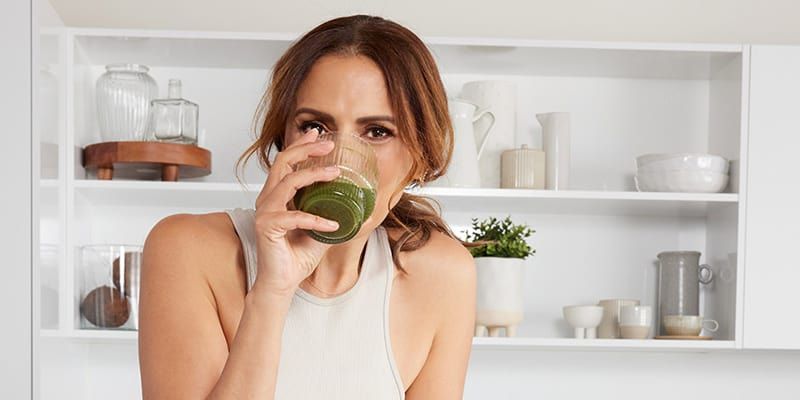 Why I Combine Them
Energy
SUPERGREEN Superfood Powder utilises a specific blend of probiotic strains to help diversify gut flora and strengthen the gut microbiome. When our gut health is compromised, we have trouble absorbing nutrients for cellular energy production, leaving us lacking in energy. With 40+ ingredients focusing on energy, this is a potent blend.
Skin Glow
Collagen is the master of GLOW. When you take collagen consistently, you'll see a significant improvement in skin elasticity, hydration and overall skin glow.
Immunity
Stress, toxins, insufficient sleep, and just day-to-day life can affect immunity. IMMUNITY Superfood Powder helps you to stay strong. Formulated with a powerful blend of antioxidants, vitamins, minerals, adaptogens and probiotics.
For me, my wellness routine is like brushing my teeth – it's something I do every day.
I do it for both the short term feel-good factor and the long term health benefits. It's a non-negotiable because it helps me not just physically, but also mentally. It's a reminder every day that I also am worthy of being looked after. And I do love shortcuts, so the Supershot Trio paired with Hair & Metabolism are my health hacks.
6.05am: It's Time For Me
After that I head out to exercise. I typically do a pilates class, a weights session or a walk. If I do a walk then I meet up with a friend to walk the coastline. Morning exercise makes me feel good, it clears my head and sets me up for the day.
7am:
I get my two girls (aged 6 and 11) sorted for the day. I make lunch boxes and am usually attending to a missing sock or shoe crisis !
7.30am: Skin Prep Time
While the girls eat breakfast I get dressed and do a fast morning beauty routine.
Step 1: I apply a couple of drops of my face oil to clean skin. This has been a game-changer to help nourish and plump my dry skin – especially in winter!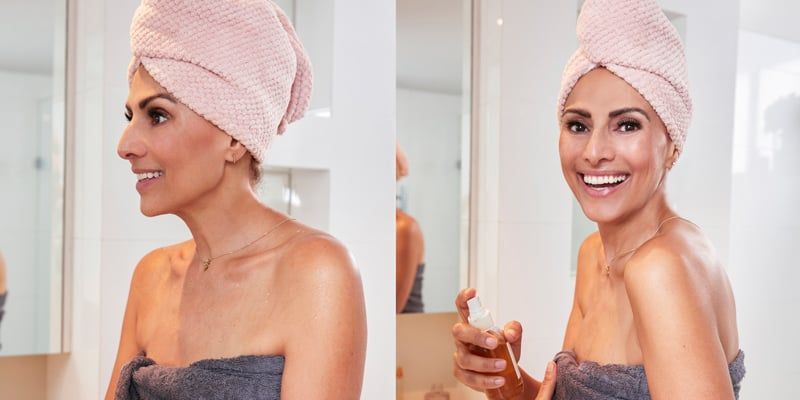 Step 2: Using my Rose Quartz Gua Sha, I gently massage my face to help the oil absorb. This lifts and smooths my skin, boosting collagen and circulation.
Step 3: To finish, I use my Skin Detox Dry Body Brush to help remove dead skin cells, improve circulation, encourage lymphatic drainage and give the body an all over refresh.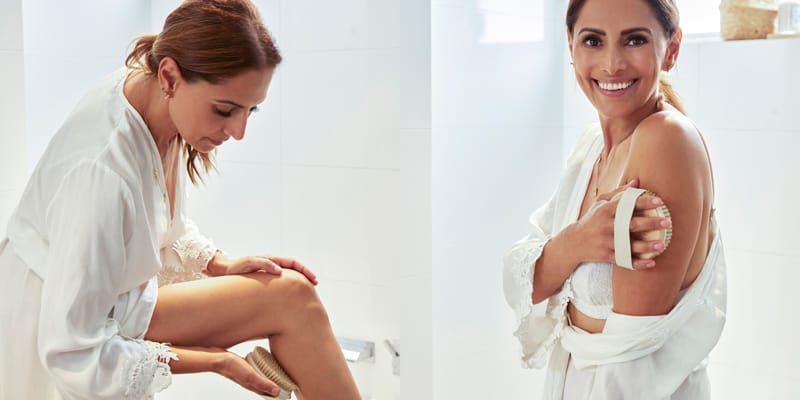 8am: Breakfast Blitz 
My mornings are hectic as you can tell! It's all go, go, go… which is why I have my BODY BLITZ shake every morning. It's a high protein plant based meal replacement. I have it on the go – usually as I'm doing the school run. It tastes amazing and keeps me full for hours.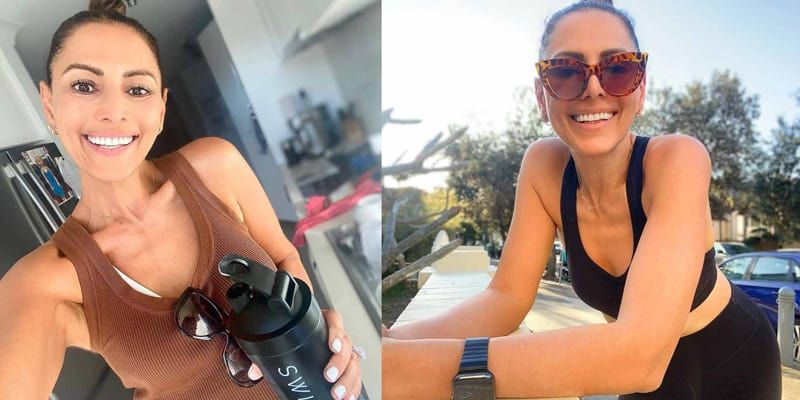 So that's my morning routine – fast, effective, results-driven
WANT MORE? CHECK OUT OUR WELLNESS SECTION FOR INSIDER INFO AND EXPERT ADVICE TO FEEL AMAZING INSIDE + OUT!This content is intended for informational purposes only. It should not be used as medical advice, diagnosis or treatment. The views and information shared within this article by SWIISH and/or (if applicable) by another health professional or expert are for educational purposes only. Any views shared by a health professional or expert are the views of the expert and do not necessarily represent the views of SWIISH. We always advise you to seek assistance from a medical professional if looking for specific advice, answers or treatment.