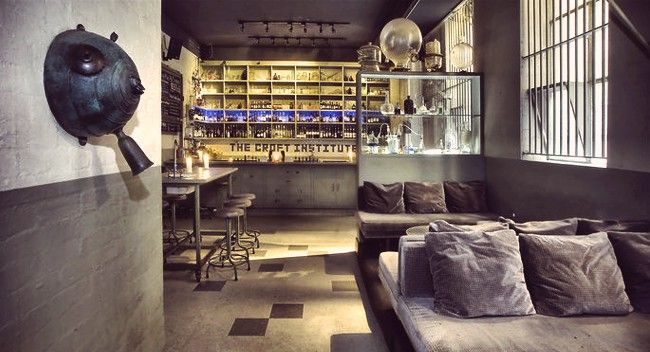 All over the world, small bars are taking centre stage. They have fast become our favourite watering holes, and for good reason. Oozing with soothing tunes and smooth drinks, full of their own specific style, holding something special near and dear to the owners' hearts – they might be tricky to find, but the treasure hunt is well worth it once you reach the destination.
Here are a few of our favourites:
Sydney
Baxter Inn
Basement/152-156 Clarence St, Sydney NSW 2000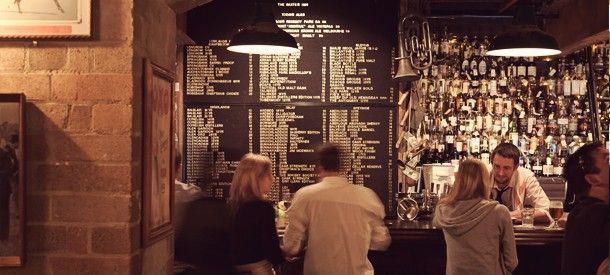 Full of culture and really good old-time music, Baxter Inn makes you want to swing your hips and live like a child of the 60's and 70's. It's hard not to love this place. If you're feeling thirsty after the bowl of pretzels you've probably shared amongst good pals, then you'll be requiring a freshly juiced green apple and white rum. It's oh-so-refreshing and it almost convinces you that you're being healthy and sneaky at the same time.
Grasshopper
1 Temperance Ln, Sydney NSW 2000
The wine list is good. The snacking olives are tasty. The dinner menu doesn't offer too much, which is great because we want everything on it! It is dimly lit and erring on the romantic side of things, but it isn't so mushy that you can't go for a post work drink with the girls or a mate who could get the wrong idea… It looks fancy, but we love that they're still casual enough to pull up a milk crate if they're running low on chairs. 
Melbourne
Croft Institute
21 Croft Alley, Melbourne VIC 3000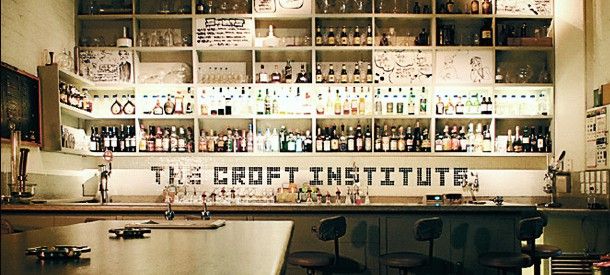 Half the fun of this place is finding your way there after drinks at dinner. Scaling your way up graffiti-decorated alleys you eventually find the way (after asking the locals!) and you understand why it is a must-see. You instantly feel as if you're being watched, the guards are wondering if you've taken your meds and it must be swallowed down with a potion-laden-beaker. It's decked out like a creepy science lab and you begin to feel as if you are the experiment. Until you get served up a unique beverage, and then you know it's the drinks they're working on to perfection, and not you!
Madame Brussels
Level 3, 59-63 Bourke St, Melbourne, Victoria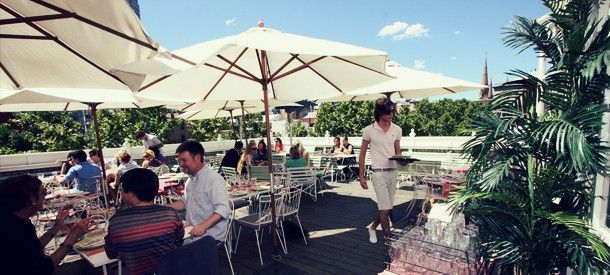 Quite opposite to the seriousness that surrounds Croft, Madame Brussels is light, beautiful, and old fashioned in a laid-back way. Personally, this place is one of my favourite spots. Melbourne really is a unique city, and this gem is a must-see whether you're visiting or you're a local. Come here for the electric pink fluffy lemon cupcakes, mini sausage rolls and party pies, the most delicious chicken toasted triangle sandwiches, and earthy home made dips. They have an endless list of mixed jugs of strong-but-not-too-strong spirits. The wait-staff's quirky pin-up outfits are reminiscent of the 50's and the décor of this rooftop wonderland is astro turf fab!
Perth
399
399 William St, Perth 6000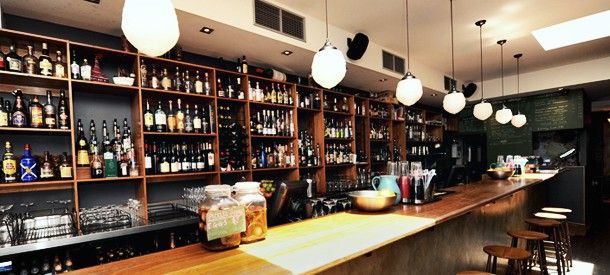 This bar is a favourite for loads of Western Australians, not just because it opens at 10.00am seven days a week, but because its Bloody Mary is one of the best in town, if not the country (some may say…). The old classic drinks have found a solid way back into the hearts of many, so it's perfect that they've mastered them. Along with their superb offerings on tapas style food, this bar has everything you could want, every single day.
Mechanic's Institute
222 William St, Northbridge 6003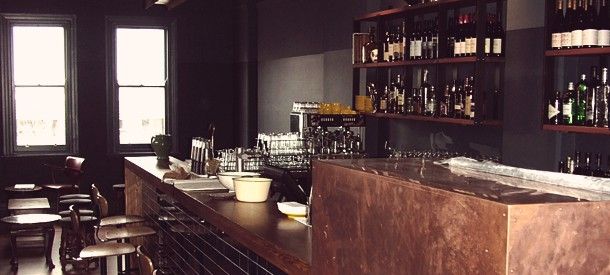 Not only does this place boast a 4-tier beer garden for those warm sunny days, their drinks list is so reasonable, you can afford to continue drinking cocktails well into the night – definitely our kind of place! Go there and try as many cocktails as you can, because rest assured you won't be able to get the same one next time you're there – the cocktail menu is changed every single day keeping this bar ever-current and super trendy.
Adelaide
Botanic Bar
310 North Tce, Adelaide 5000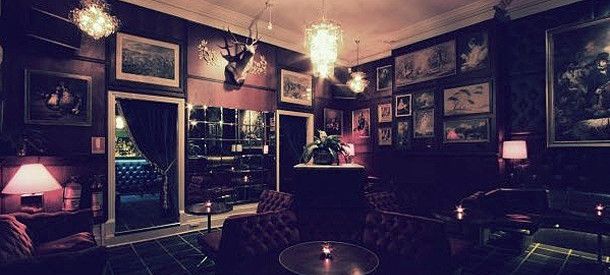 This place manages to make you feel like you've been transported back in time, to a little low-lit French chateau – the walls are heavily decorated with fruits, fauna, sensibly placed taxidermy and old school pictures and paintings – it's unique alright. The best part about it? This place does $6 pizzas, and has a drinks list that does not disappoint! It's a great spot to settle in after work for a hump-day treat, do not however get stung by their late night hours and be the last man standing when the place shuts at 2am.
Cantina Sociale
270 Rundle St, Adelaide 5000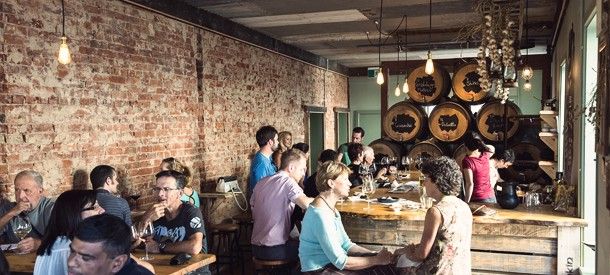 Cantina Sociale is one of those places that you want to tell everyone about – because it's that good, but at the same time you don't want to tell anyone at all – because it's that good. This fab small wine bar is a wine bar with a difference – none of the wines served here are available to buy in stores or on restaurant wine lists. Actually, they are sourced from small plots found across the state – right through from the Murray Basin to the Barossa. And what's even more unique is that the wines go direct from barrel to glass – no bottling involved. The bar snacks are pretty delish too – the white anchovies, garlic, parsley & baguette is a swiish favourite.
Gold Coast
Black Coffee Lyrics
forget an address…!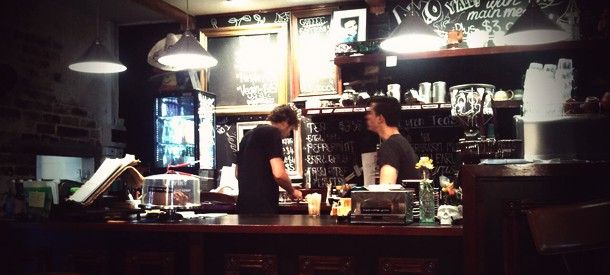 Yup, that's right – forget an address because it'll never help you find this place. They're located across from Waxy's pub, on top of the Centre Arcade on Surfers Paradise Boulevard. Come any time of day and this place is heaving with artsy, creative types. They have local art displayed and for sale throughout the shop, and they have hearty meals on hand to soak up the beverages on offer. Don't have one too many drinks and give the purposefully stacked skyscraper books a nudge to see if they topple, we tried – they aren't glued down!