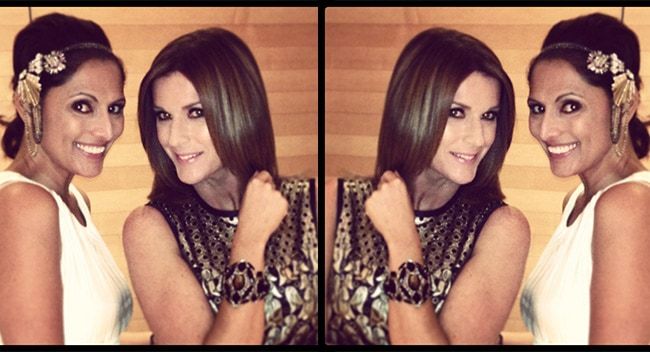 Last night was finally the premiere of The Great Gatsby … and in a word the movie is SPECTACULAR.
More on the movie in a minute, but first the red carpet … as you can see from the pics below it was an umbrella affair. Sydney turned on a massive downpour and we got drenched. The gorgeous Kylie Gillies and I laughed like two schoolgirls walking home in the rain. We were sharing a teeny tiny umbrella so our hair was ruined, our dresses soaked and water was pooling in our shoes …. and we laughed so hard all the way through.
It was fabulous to see Baz and his cast – Tobey Maguire, Carey Mulligan, Joel Edgerton and Elizabeth Debicki – celebrate the movie they've worked on for over two years. They were clearly overjoyed that the movie has opened to raring box office success, having already made $140 million across the globe. Impressive … and so is the movie.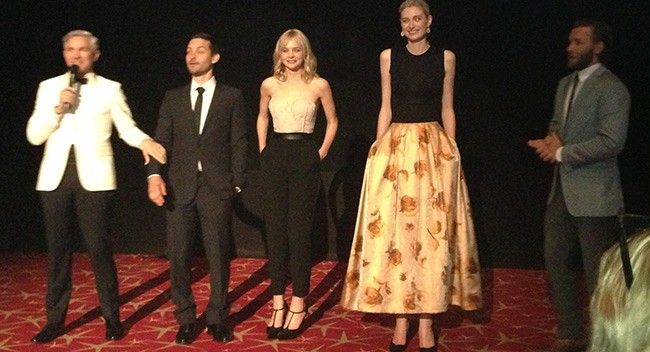 The set, the clothes, the hair, the makeup … it's all breathtaking and in typical Baz fashion it's larger than life. The standout for me is Tobey Maguire, who plays Nick Carraway. He holds the whole movie together and he's incredibly compelling to watch.
Do yourself a favour and go see it … I'm actually going to go see it again!