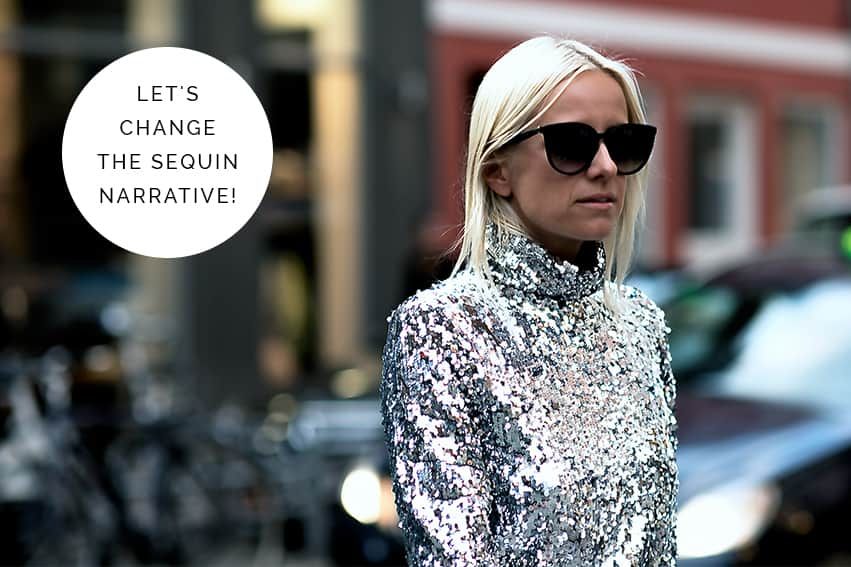 We're not sure about you but when we think of sequins, we think of soirees, New Year's Eve, glamorous dinners, red carpets and costumes. What we don't usually think of is daytime winter dressing. You too?
However, we're going to change the sequin narrative everyone is so used to and throw caution to the wind by wearing sequins in the daytime and in winter. 
Wearing your favourite sequin-embellished pieces in the middle of the day, especially in winter, is one of the easiest ways to get your sparkle. Not only is it trendy, fun and totally unexpected, it's also a major lesson in street style. 
Here's how to wear sequins for all kinds of winter weather occasions:

Keep it casual by pairing your favourite sequinned top or jacket with your favourite pair of jeans and sneakers.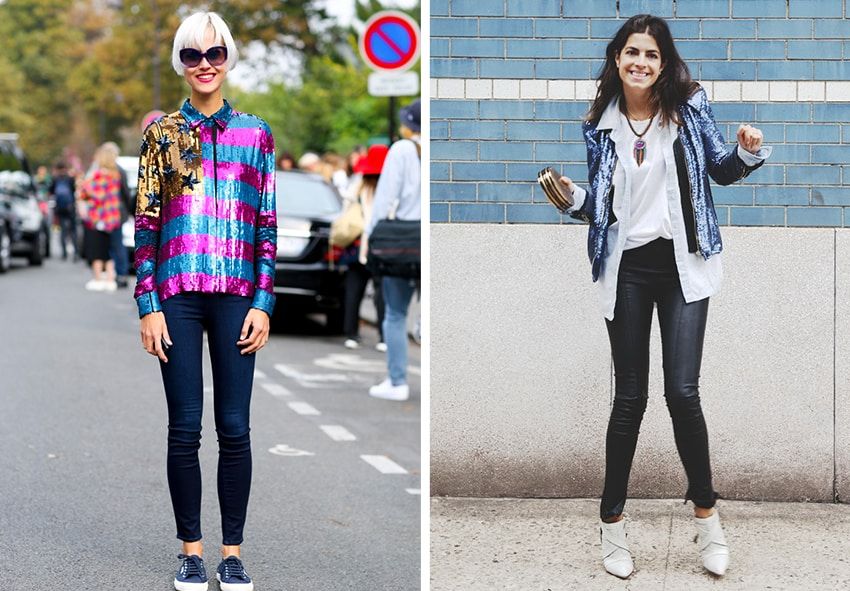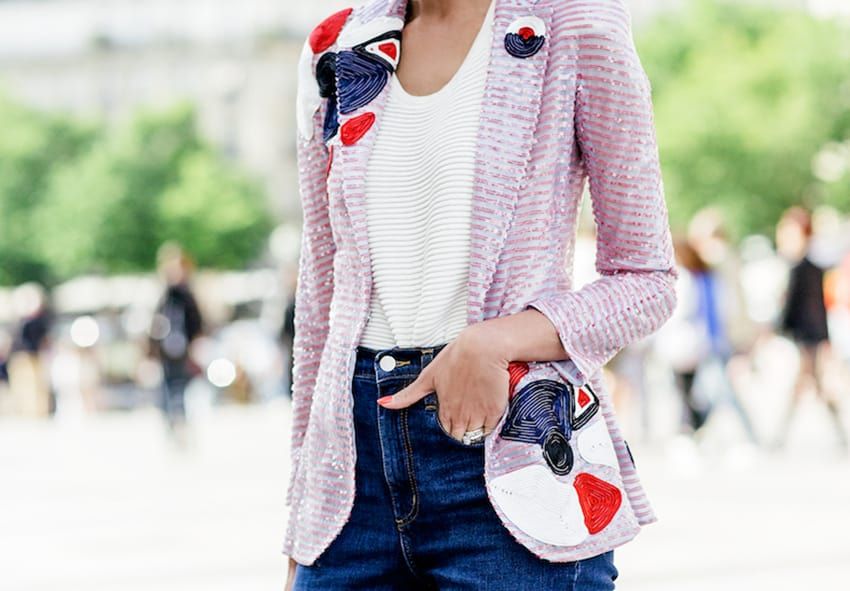 Most of you probably own a denim jacket, a leather jacket or a bomber jacket so throw one of those on with your sequin-embellished bottoms (pants, skirt, etc.) and it'll instantly transform you into a street style star. Bonus points if you pair the outfit with sneakers or ankle boots and a graphic tee.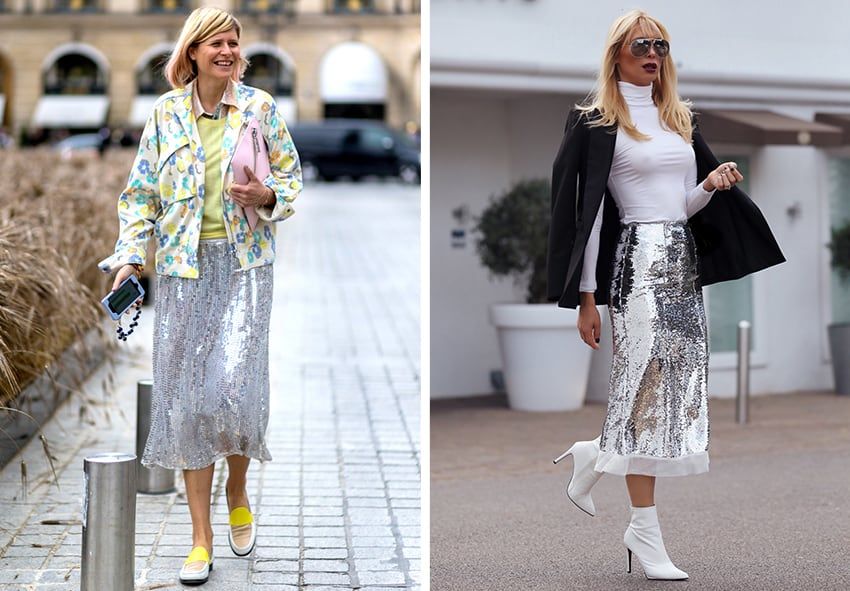 It's no secret that we love faux fur and we love it even more when we pair it with a sequinned number. Keep it tonal by wearing the same colour fur as your sequins.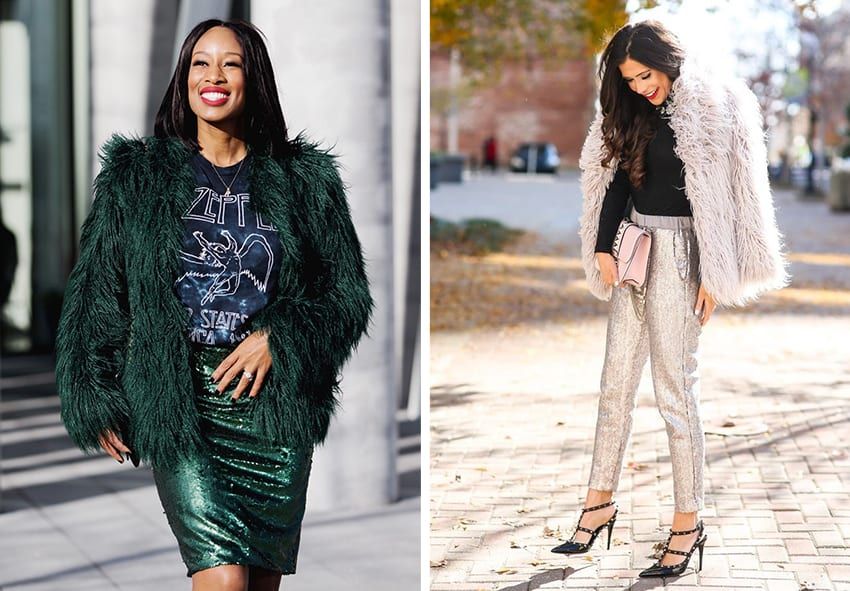 For a lesson in juxtaposition, wear your sequins with your favourite knitwear. We just adore the look of a chunky cable knit sweater with a sequined skirt and ankle boots. It screams chic and warmth at the same time.