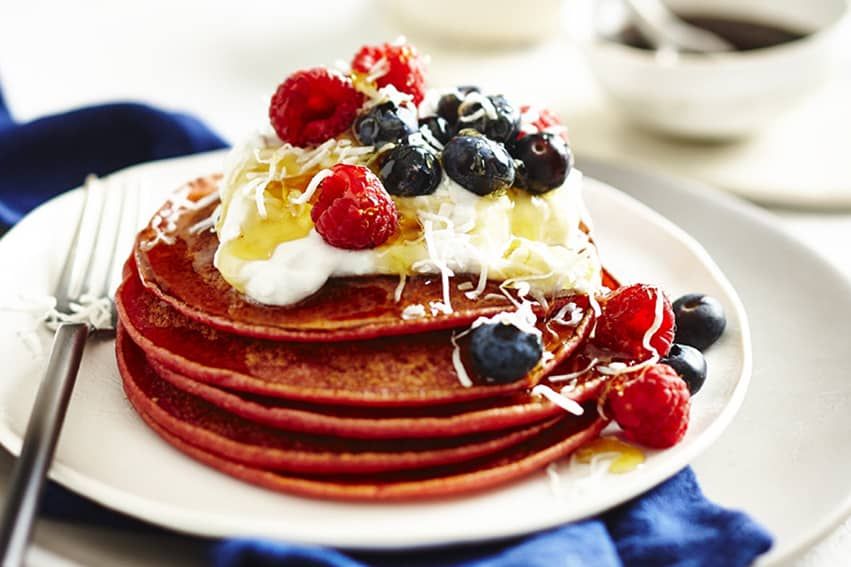 We don't know how it happened but apparently we're already five months into the year. Are you as shocked as us that it's already May?! Not only is it May but Mother's Day is next week so we've been thinking of ways to treat our mum this year, but what do you do and what do you buy the woman who has done everything for you?
There's a meme we love that says something along the lines of "when you're buying a present for your mum and she deserves an island but all you can afford is a scented candle" and when we read it, we laughed so hard because it's true.
Most mums love and appreciate anything that is handmade and done with thought (anyone else's mum still have their artwork on the fridge from decades ago? Haha!) so this year, to go with some gorgeous gifts (unfortunately, there'll be no island), we'll be making Red Velvet Pancakes to treat mum for Mother's Day. The best part about any celebratory day is that you can eat whatever you like, whenever you like so even though this recipe is typically for breakfast, we are giving you permission to make and eat it for lunch and dinner as well! 
Here's the recipe so you can spoil your mum this Mother's Day as well!