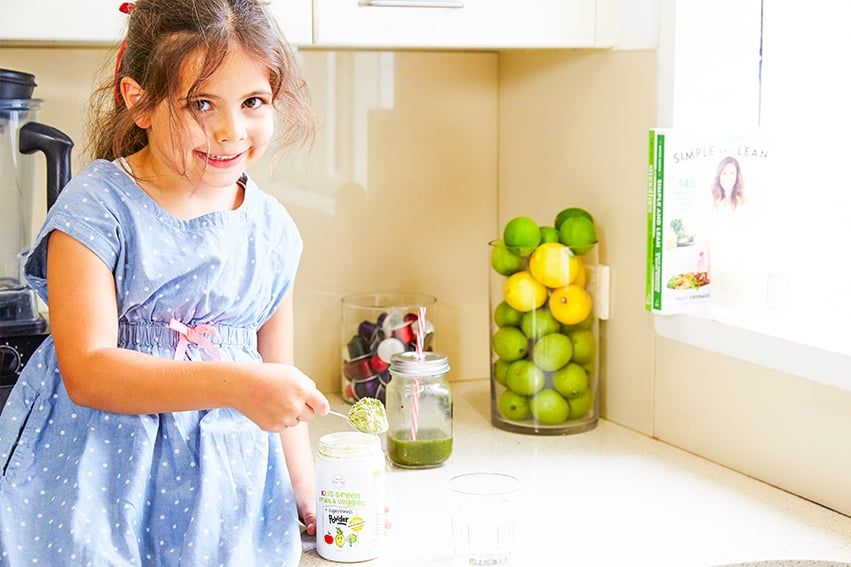 Are you a parent who struggles to get your kids to eat fruit and veggies everyday? It probably doesn't matter how hard you try but we bet your little ones turn their noses up at whatever you put on their plate. You could hide carrots and spinach in their bolognese, turn their fruit platter into a smiley face or make cauliflower rice and try to pass it off as white rice but they still won't eat it. If only they applied this kind of detective work to finding their lost lunchbox or the socks that mysteriously disappear, ha!
We get it though, all you want to do for your kids is the best, which is why you want them to eat their fruit and veggies daily, and preferably, without any tantrums! 
What if we told you that we had a solution that meant your children could have over 30 fruit, veggies, superfoods and probiotics all in one go? No need to hide their veggies or turn their fruit into funny faces anymore! In just half a glass (yep, only 125ml!), your kids can get a huuuge dose of fruit and veggies without the hassle and without the tantrums.
Enter: Kids Green Fruit and Veggies Superfoods Powder. Specially formulated to support the healthy growth and development of children, we have specifically chosen the blend of over 30 ingredients to support growing kids' immunity, brain function, bones, energy and teeth, so you, as a parent, can sleep soundly each night knowing that you're doing the best thing for your little ones.
"But what about taste? Surely something this good for my kids won't taste good!" Don't worry, we know what you're thinking, which is why we created the flavour of this powder to be a natural pine-punch taste, which will make the fussiest of eaters very happy.

"My 2 year old son loves this product so much he thinks juice is always green! It's perfect for taking on holidays when it's more difficult to get their usual fruit and veggies into them…but to be honest it's just a great supplement to use on a daily basis, particularly as we start to head into winter… highly recommend!" – Erin, mum to 2 year old, Hugo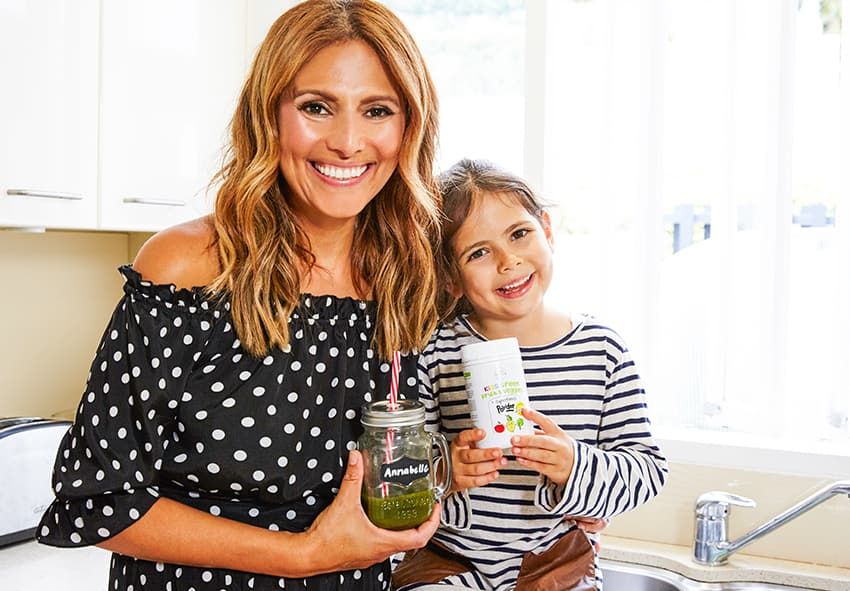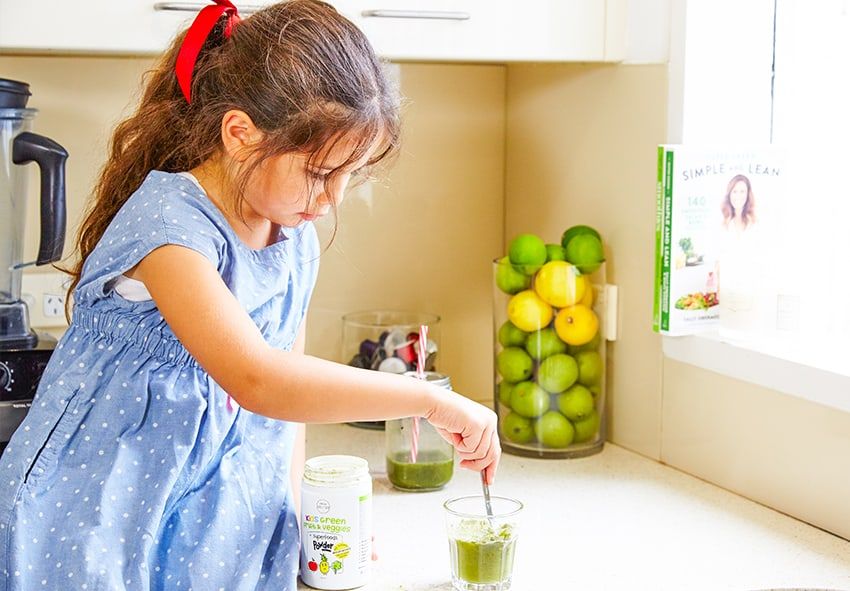 The beauty of the pine-punch flavour is that you can also add it to your favourite kid-friendly snack recipes, like muffins and ice-blocks, for an added dose of goodness! We've included two of our recipes for you below!

Oh – and we almost forgot to tell you that it's also gluten and dairy free, paleo and vegan and has no added sugars, artificial colours or flavours. Tick, tick, tick! 
Simply add a teaspoon to 125ml (half a glass) of water, juice or a smoothie everyday to give your kids the helping hand they need. 
To find out more about our Super Kids Powder, click here.