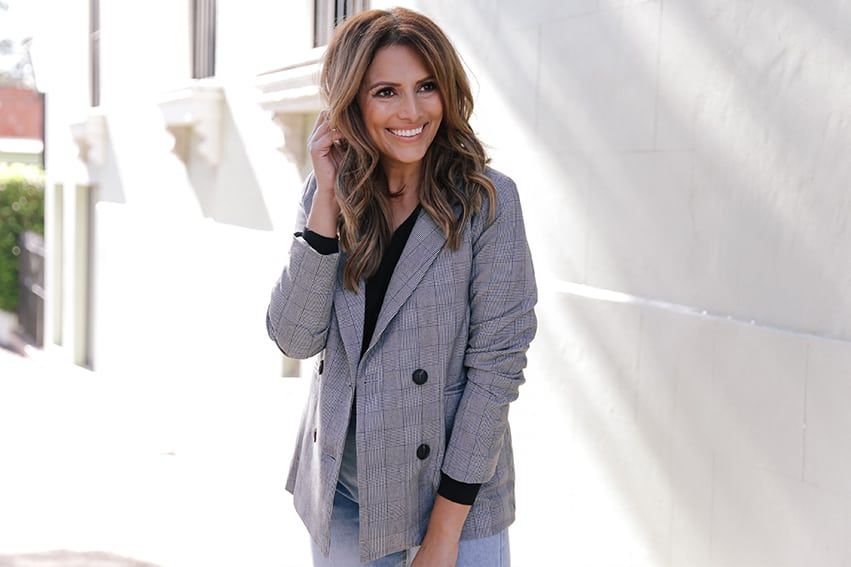 We don't need to tell you how stylish and versatile blazers are. For decades now, they have been a staple in women's wardrobes all over the world. 
From structured to loose-fitting, neutral colours to brights, blazers can be worn with jeans, a tee and sneakers or to the office with tailored pants. Whilst structured black blazers will never go out of fashion, this winter we are seeing the return of a blazer trend that we haven't seen since the nineties.
Welcome back check blazers! Although we are partial to our favourite black blazer, we're obsessed with check blazers for winter. You definitely need one in your wardrobe because they instantly dress up whatever you're wearing. You know those days when you just want to wear sneakers, jeans and a tee but it's not dressy enough? Add a check blazer and you're good to go! On those crisp autumn mornings and cold winter days, check blazers are the perfect accompaniment to any workwear outfit – tailored pants and a blouse? Add a check blazer! Your favourite LBD? Add a blazer!
Here's how to wear your new winter essential and you can shop yours now here.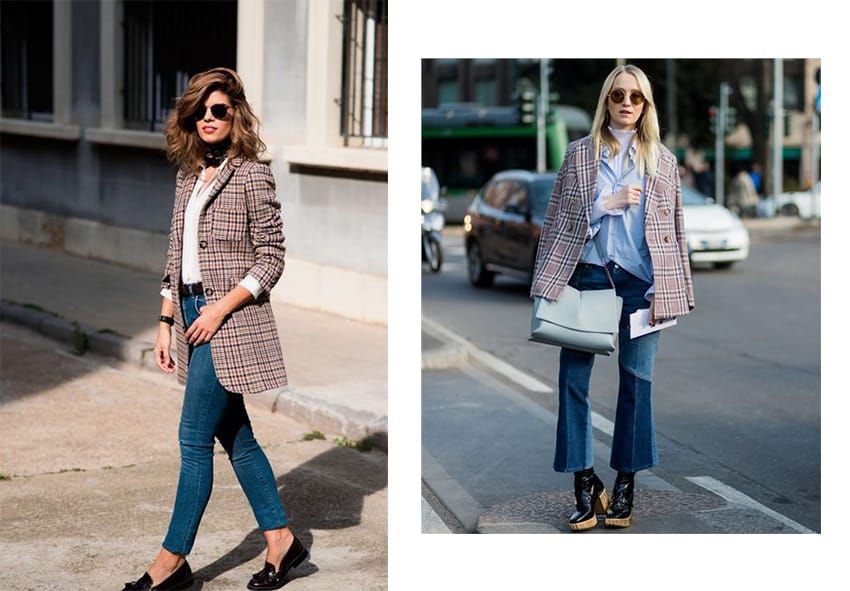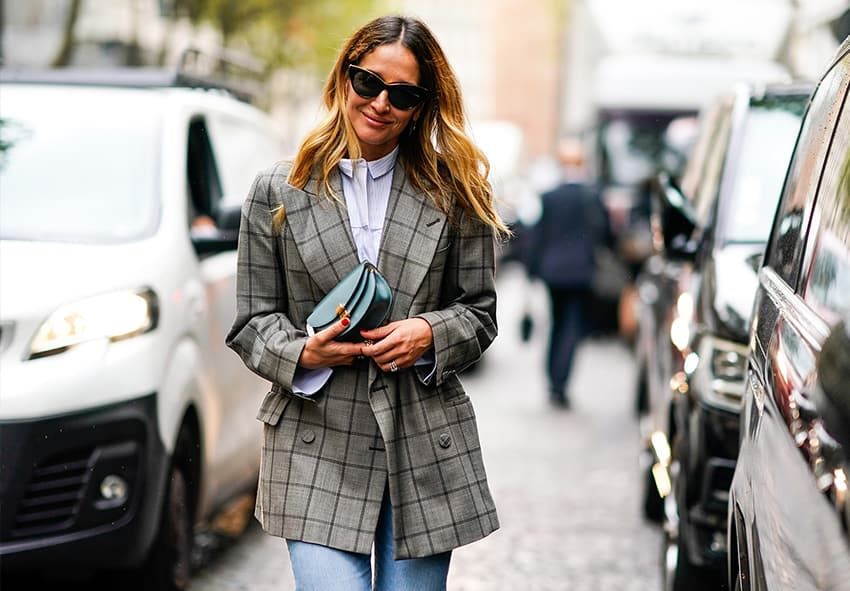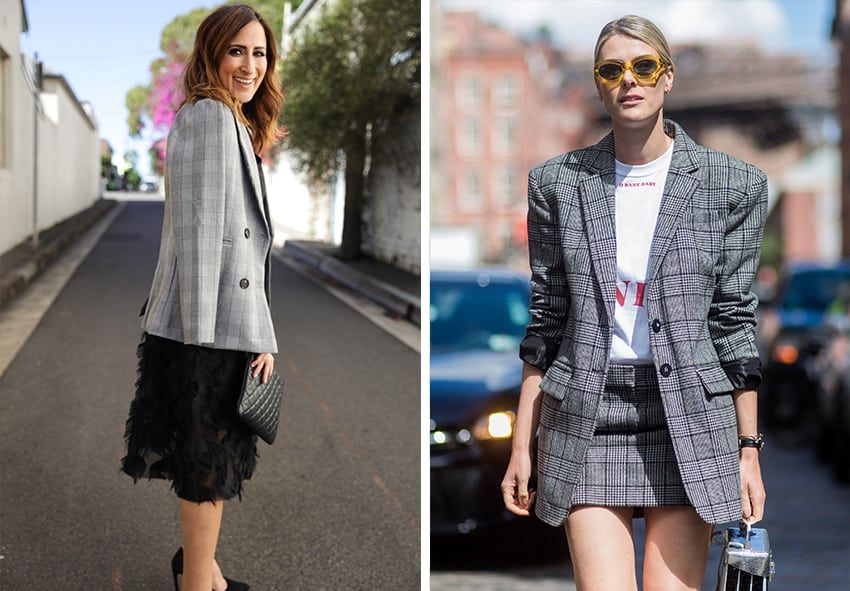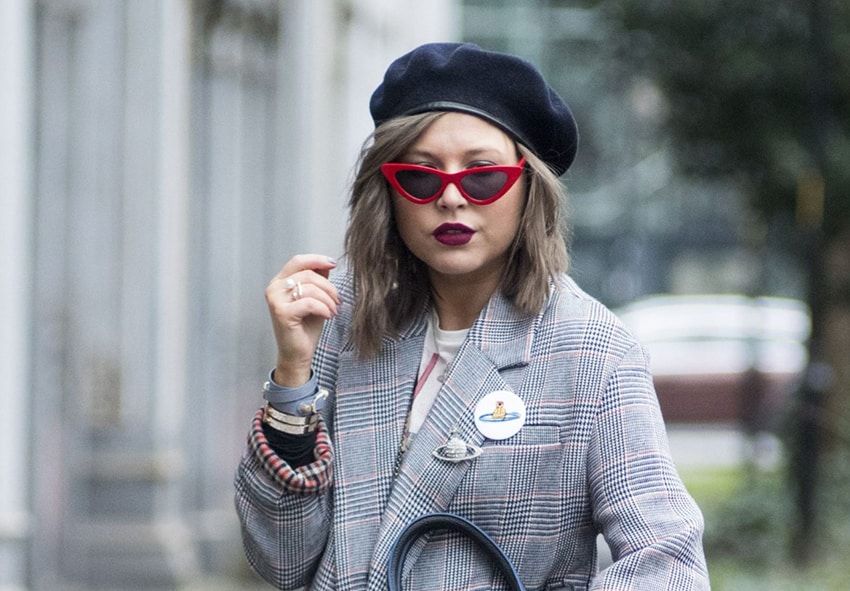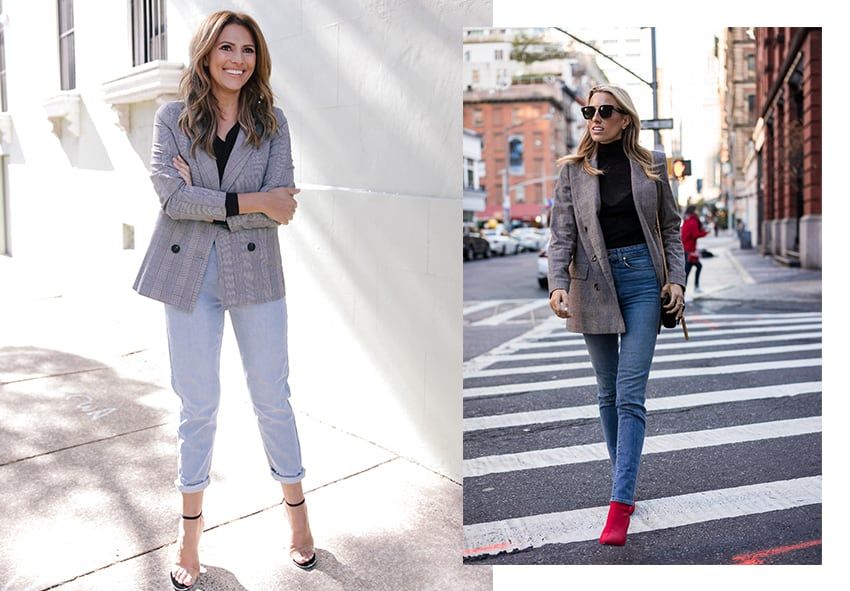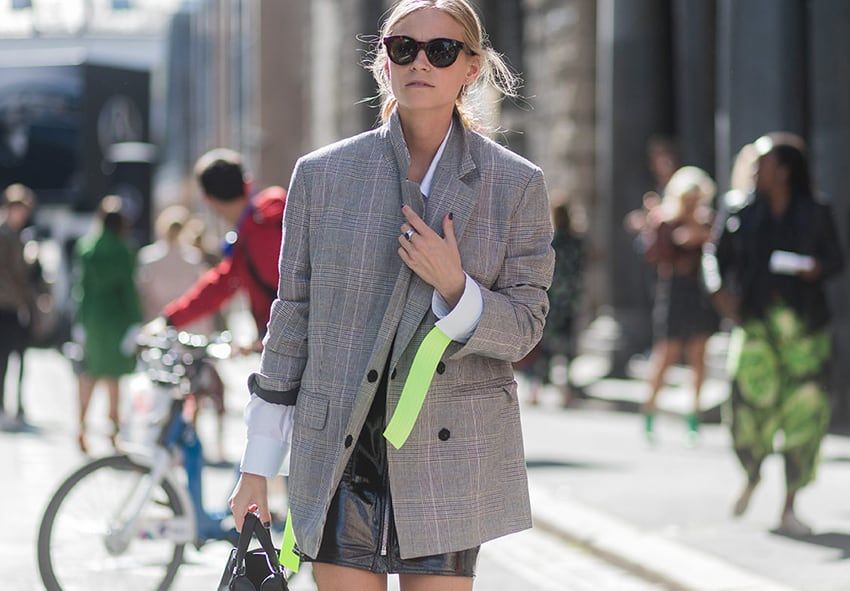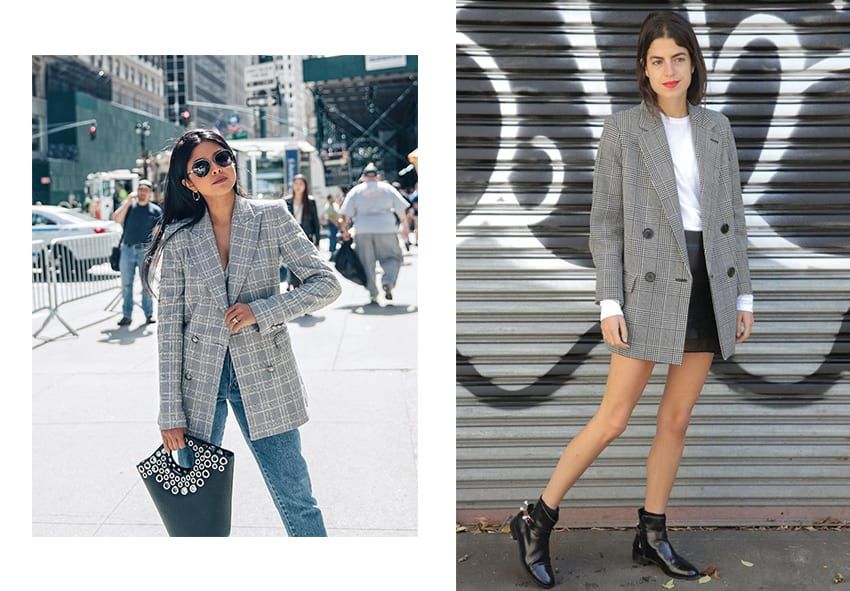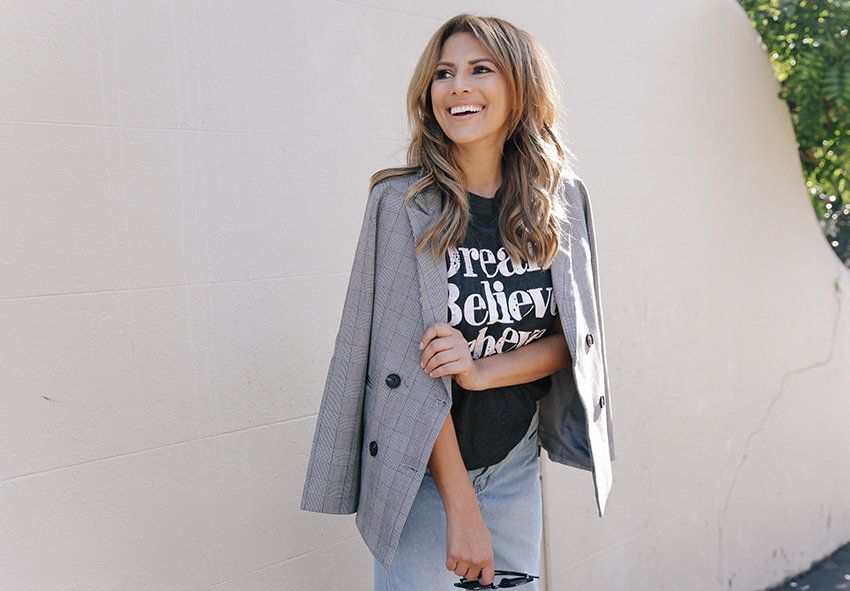 (function(){var scriptURL='https://sdks.shopifycdn.com/buy-button/latest/buy-button-storefront.min.js';if(window.ShopifyBuy){if(window.ShopifyBuy.UI){ShopifyBuyInit();}else{loadScript();}}else{loadScript();}
function loadScript(){var script=document.createElement('script');script.async=true;script.src=scriptURL;(document.getElementsByTagName('head')[0]||document.getElementsByTagName('body')[0]).appendChild(script);script.onload=ShopifyBuyInit;}
function ShopifyBuyInit(){var client=ShopifyBuy.buildClient({domain:'swiish-by-sally-obermeder.myshopify.com',apiKey:'b9bcd77eea223a9ac3df9c0117588ac0',appId:'6',});
ShopifyBuy.UI.onReady(client).then(function(ui){ui.createComponent('collection',{id:38695305276,node:document.getElementById('collection-component-998d5617c02'),moneyFormat:'%24%7B%7Bamount%7D%7D',options:{"product":{"variantId":"all","contents":{"imgWithCarousel":false,"variantTitle":false,"description":false,"buttonWithQuantity":false,"quantity":false},"styles":{"product":{"@media (min-width: 601px)":{"max-width":"calc(25% - 20px)","margin-left":"20px","margin-bottom":"50px"}},"button":{"background-color":"#000000","font-size":"13px","padding-top":"14.5px","padding-bottom":"14.5px",":hover":{"background-color":"#000000"},":focus":{"background-color":"#000000"}},"quantityInput":{"font-size":"13px","padding-top":"14.5px","padding-bottom":"14.5px"}}},"cart":{"contents":{"button":true},"styles":{"button":{"background-color":"#000000","font-size":"13px","padding-top":"14.5px","padding-bottom":"14.5px",":hover":{"background-color":"#000000"},":focus":{"background-color":"#000000"}},"footer":{"background-color":"#ffffff"}}},"modalProduct":{"contents":{"img":false,"imgWithCarousel":true,"variantTitle":false,"buttonWithQuantity":true,"button":false,"quantity":false},"styles":{"product":{"@media (min-width: 601px)":{"max-width":"100%","margin-left":"0px","margin-bottom":"0px"}},"button":{"background-color":"#000000","font-size":"13px","padding-top":"14.5px","padding-bottom":"14.5px",":hover":{"background-color":"#000000"},":focus":{"background-color":"#000000"}},"quantityInput":{"font-size":"13px","padding-top":"14.5px","padding-bottom":"14.5px"}}},"toggle":{"styles":{"toggle":{"background-color":"#000000",":hover":{"background-color":"#000000"},":focus":{"background-color":"#000000"}},"count":{"color":"#ffffff",":hover":{"color":"#ffffff"},"font-size":"13px"},"iconPath":{"fill":"#ffffff"}}},"productSet":{"styles":{"products":{"@media (min-width: 601px)":{"margin-left":"-20px"}}}}}});});}})();