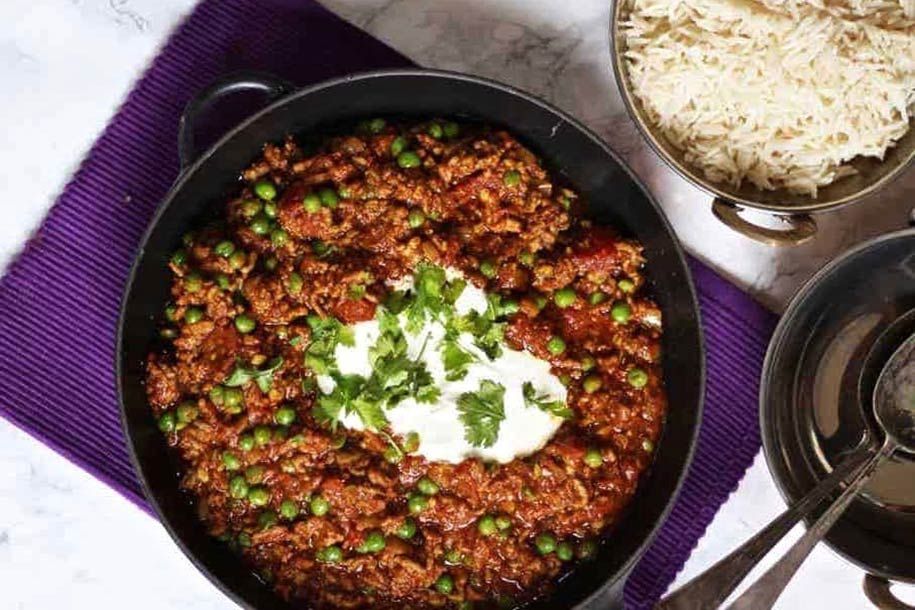 Nothing kickstarts digestion quite like a spicy curry. This One-Pot Beef Curry is easy to make, uber-healthy, and absolutely mouthwatering. We're obsessed.
ONE-POT BEEF CURRY
Serves 4
INGREDIENTS
 450g beef mince
 2 tsp olive oil
 1 onion, finely chopped
 2 tsp crushed garlic
1 tsp chilli powder
 3 tbsp curry paste of choice
 3 tomatoes, roughly chopped
 ½ cup tomato purée
 ½ cup frozen peas
Salt and pepper
Dollop of greek yoghurt, to serve
Handful of fresh coriander, roughly chopped, to garnish
METHOD
Heat the oil in a large pan on low-medium heat. Cook the onion and garlic for 8-10 minutes, or until fragrant.
Add the chilli and curry paste. Continue to cook for 1-2 minutes, stirring occasionally.
Add the beef and stir-fry for 2-3 minutes, then add the tomatoes, tomato purée, and bring to the boil. Add the peas and season with salt and pepper. Reduce heat and cook uncovered for 20-25 minutes, stirring occasionally. Add a little water, if needed.
Serve with greek yoghurt and coriander. We also love having ours with basmati rice!
WANT MORE? CHECK OUT OUR RECIPES SECTION AND OUR BOOKS FOR MORE NUTRITIOUS TASTY MEALS.