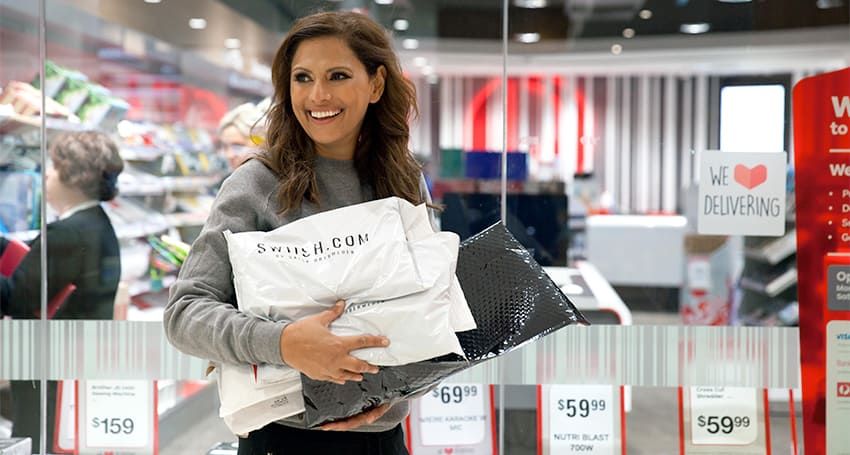 We don't know about you guys but we looooove online shopping (ok, so maybe we do know about you guys – and we know that you love it just as much as we do!). We never fail to get a kick out of seeing those packages big and small arrive at the door … because most of the time, we've either been checking the delivery timeframes ten times, or we've forgotten that we even ordered it at all! Ha ha!
We're so used to getting our shopping delivered straight to our door, we've come to expect nothing less.  I mean, why wander all the way up to the shops when Santa Claus (aka, the Aus post driver) will happily deliver all your goodies straight to the front door?  Whether you're at home or out at work, you can guarantee those new shoes/dress/vintage tee will find you.
But what if you're not at home or work?  What if you're working out-of-area this week, or you're staying at a friends or even on the other side of the country?  Well, you'll just have to miss your delivery…. Right?  
Wrong.  Introducing… Parcel lockers!  The game-changing system that's complementing Australia Post's established delivery options.  Basically, parcel lockers are a secure storage space that you can collect your parcel from any time, day or night.  These lockers are part of Australia Post's Collect@Post system, which allows you to use an alternative delivery address if you're at home, work, school or even on holidays.  How great is that?
We were stoked when we found out that these parcel lockers can be used as your shipping address for thousands of online shopping websites all over Australia.  Especially because you get to choose a location that's most suitable for you.  Whether this is right near your home, your office, near your mini-me's school or even on the other side of the country, you can get one wherever you need it most.  Oh and the best part?  It's free.  Yes… FREE!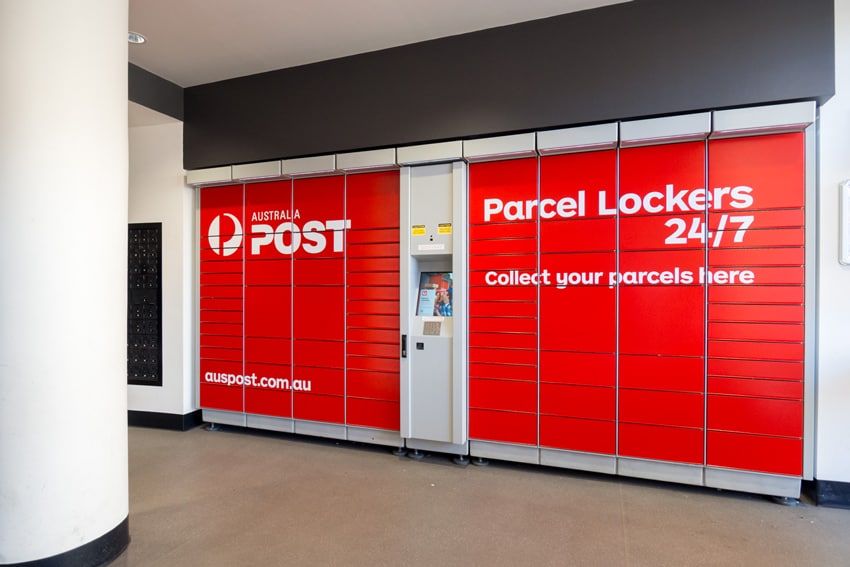 How does it work?  All you have to do is sign up for a parcel locker that's in your desired location via the Aus Post website.  You can then use this address next time you do your online shopping.  Once the package is delivered to your locker, you'll be notified via email or text.  Then all you have to do is pick up your parcel within 48 hours.  So easy!  
If a parcel locker isn't your thing, you can also choose to get your parcels delivered to a nominated post office.  The great thing about this is that can create your own set of Parcel Collect addresses and have deliveries shipped to whichever one suits you best at the time.  A PO box is another great option that's kind of like a parcel locker but for smaller mail items like letters. 
We signed up for a parcel locker a few weeks ago and have already gotten so much use out of it.  Being able to access our parcels 24/7 has been a huge game-changer.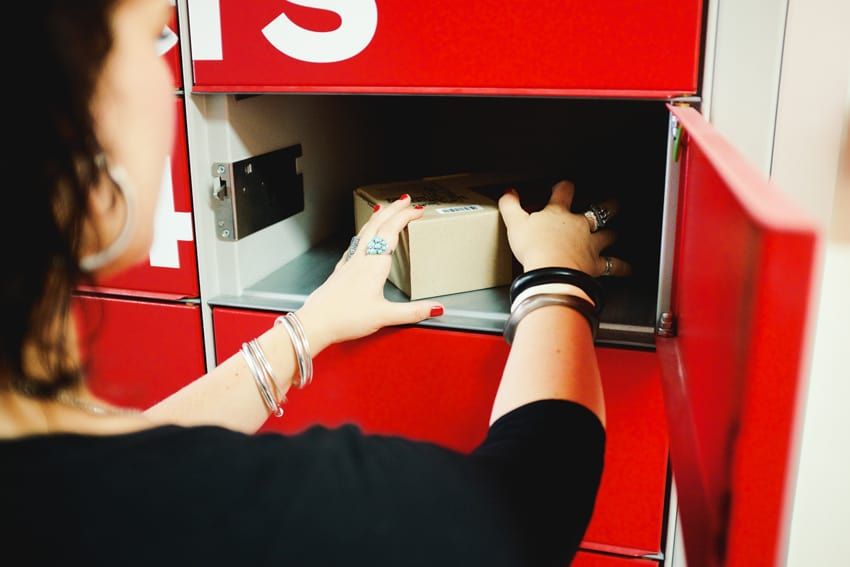 For more information and to sign up for a Parcel Locker, Post Office Address or PO Box, head to the Aus post Collect@Post webpage.