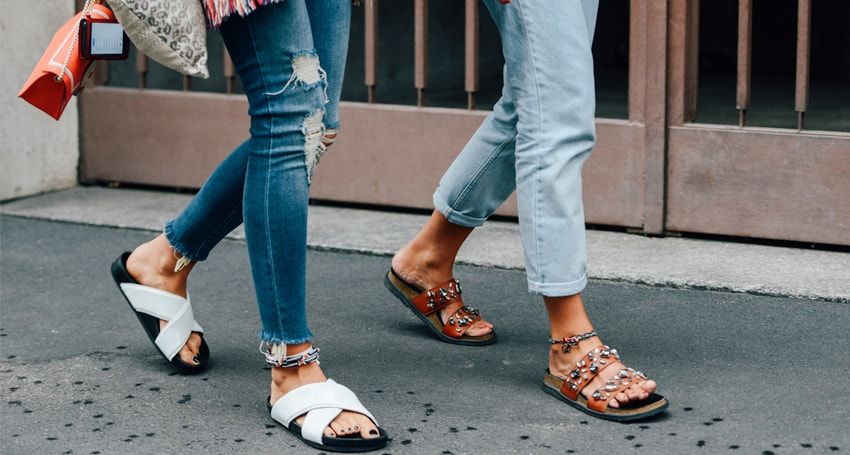 Over the last year or so, laid-back-luxe has risen to fame as the most sought-after trend by models, celebs and fashion editors around the globe.  Just ask Rhianna – who's been spotted out and about in fluffly slides and an oversized sweatshirt.  Or Bella Hadid, who recently decked herself out in double denim and slide on mules. 
On top of this, casual slide on shoes were aaaallll over the scene at fashion week this year, including the runway.  Yup, it's official – LA chic is not longer all about patent leather and sky high stilettos.  This year, it's all about slides, mules, slippers and any other shoe that channels that easy, effortless vibe.  
But no matter how 'laid-back' the look, styling is always essential.  Here are some of our favourite ways to wear the trend…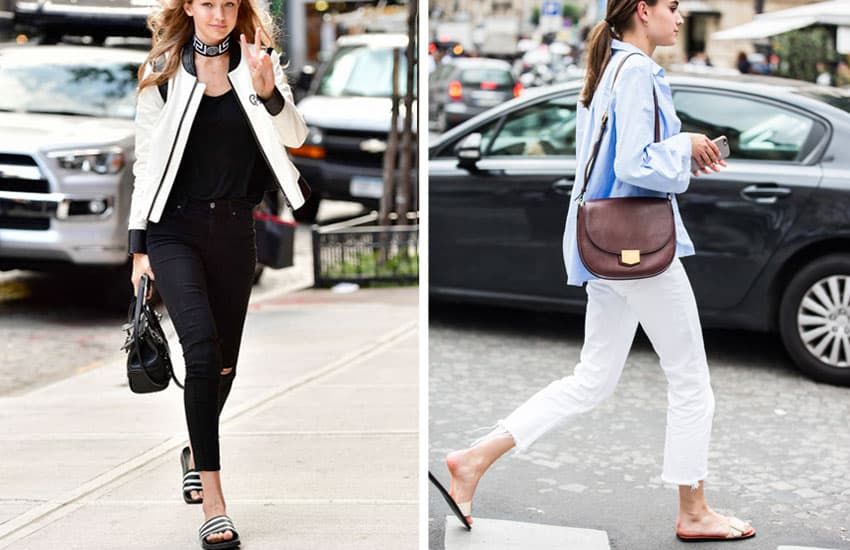 Easy, comfy and on trend – how could you not want to wear slides?  This slip on shoe can be worn with just about anything; cut off jeans, maxi skirts, leggings, dresses.  We personally love the way Gigi's teamed her striped Adidas slides with ripped jeans and a bomber jacket for a cool, sporty-luxe look.  

High heel, low heel or no heel at all – mules are no doubt the number one shoe style at the moment.  Try teaming yours with raw-hem jeans and a bell-sleeve shirt for a fresh, fashion-forward look.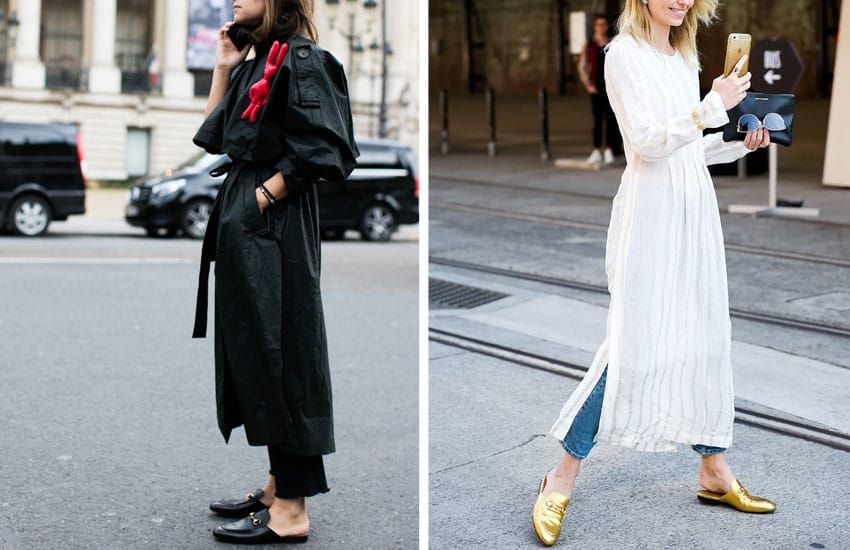 Landing somewhere between a ballet flat and a slide, the fashion slipper is a new trend that everyone can try.  Plain black slippers are super popular but we're fond of the metallic versions as well.  Low heeled loafers are another slide on shoe that fit in to this category.