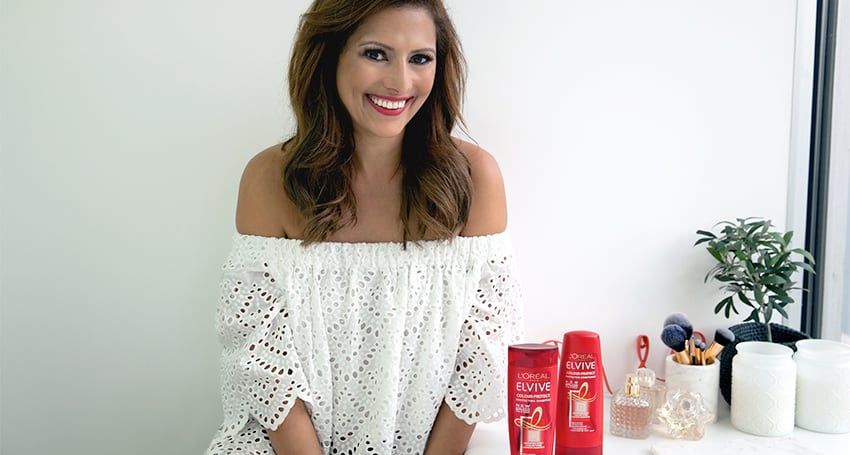 If I was stuck on a desert island for a week and only got to bring one beauty product, it would be my shampoo… or my conditioner… or my hair masque.  Wait… can I actually bring all three?  Please don't make me choose! Haha! What can I say? I like to keep my hair looking radiant and feeling nourished.  Okay, to be truthful, I'm actually a little obsessed. But in my line of work, it's hard not to be! Whether it's doing photo shoots for SWIISH or working at my TV job, my hair is one of the first things people see and it needs to look fabulous every single day.
Whether it's strangers on the street or one of our sweet SWIISH readers, I'm flattered by the amount of compliments I receive on my hair.  People always want to know what I do.  And the answer is a.) one seriously savvy hair colourist and b.) L'Oréal Paris Elvive Colour Protect products in between appointments. Given that I demand a lot from my hair, and it certainly goes through a lot in terms of being washed, blow-dried and styled for work, it's these products that are super important, so that I can keep my hair in healthy, shiny condition.
It's fair to say that across the SWIISH team, we've all tried hundreds (maybe even thousands!) of hair products over the years, but if you're as obsessed as we are with beautiful colour and radiance – then Elvive Colour Protect is the one we go to. For me, it's about maximising bang for buck – stretching out time between appointments with my colourist whilst still making sure my hair looks shiny and soft.

I like to use all three products in the Elvive Colour Protect range – the shampoo, the conditioner and the masque.  You can mix and match if you like but I find you always get better results when you choose one range and run with it.  For me, that means washing my hair with the Elvive Colour Protect shampoo and conditioner every second day, and using the Masque about once a week.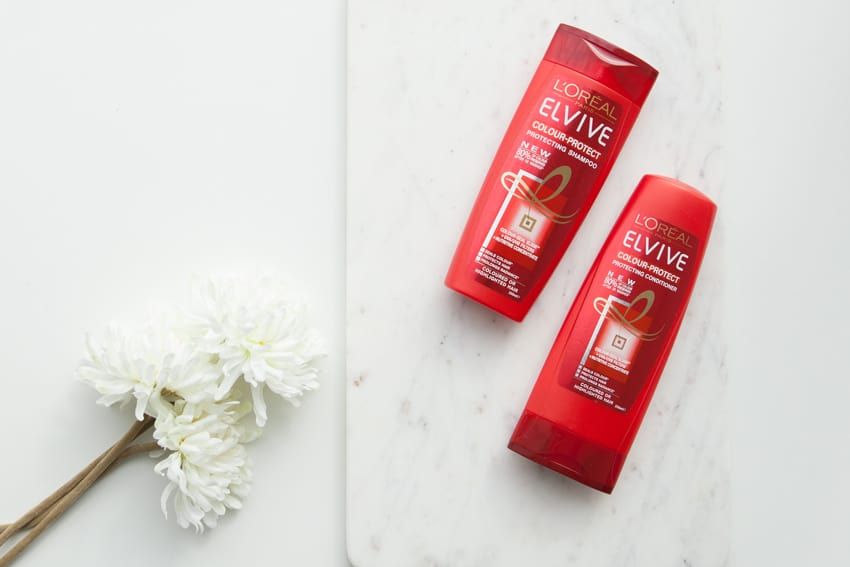 If you colour your hair or if you're just hung up on having radiant hair at all times, then we would recommend giving L'Oréal Paris Elvive Colour Protect a go.  Just be prepared to get swamped with compliments!
For more info and to check out the full range, you can head to the L'Oreal website.
Want to know even more about why I'm so obsessed?  Check out my video below…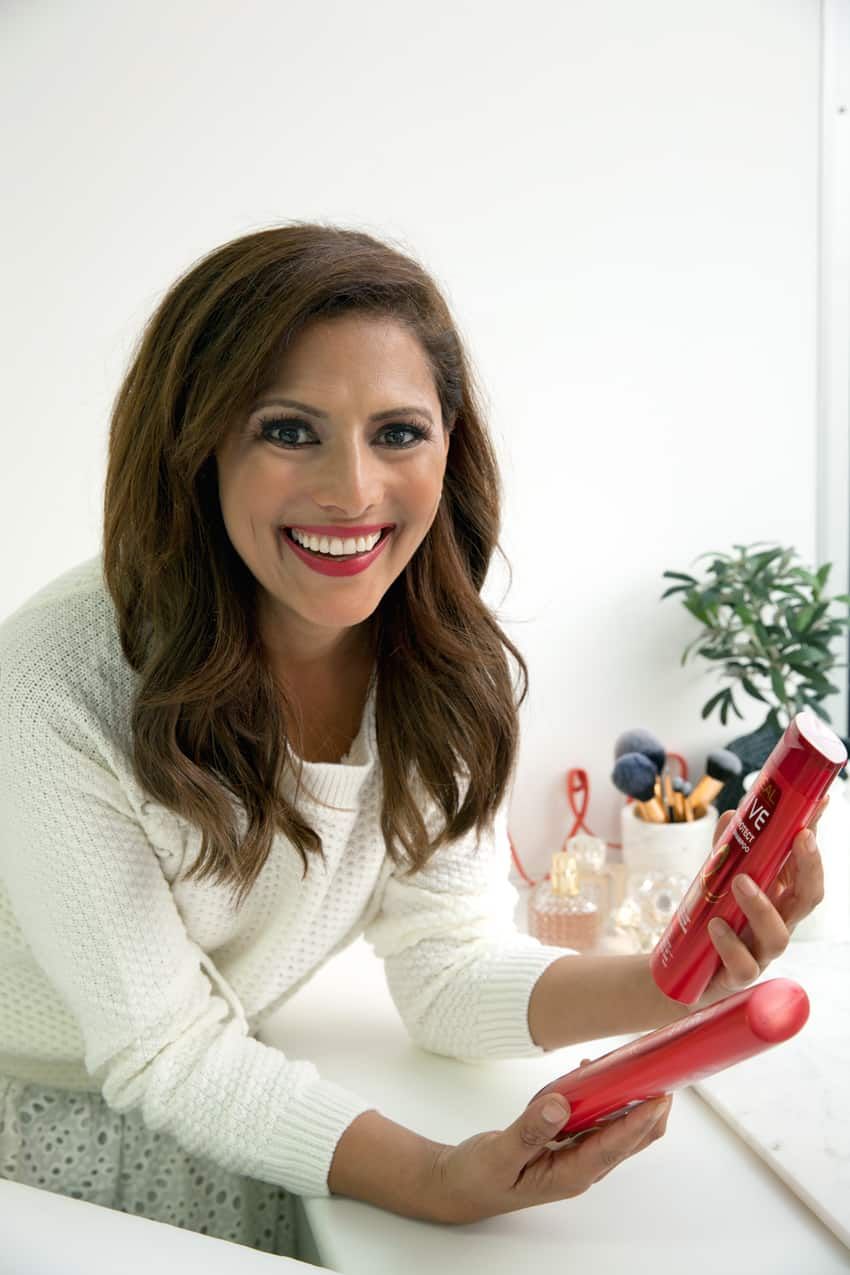 This post is a sponsored collaboration between L'Oreal and SWIISH