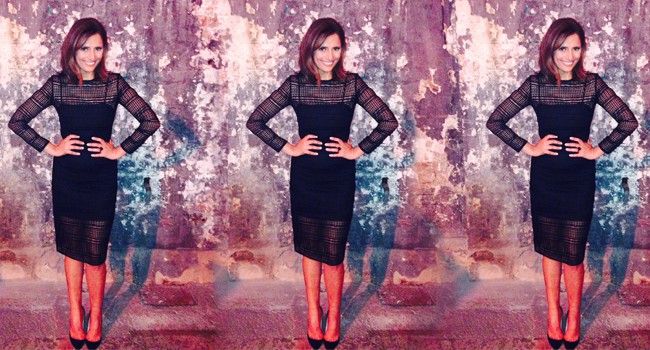 The Myer Spring Summer 2014/15 fashion launch is one of my favourite nights of the year …. part work, part social, part fashion … all fun. It's extra good for me because my Daily Edition co-host Kris Smith, is also a Myer ambassador. I love the lead up to the parades, because Kris is typically on a "diet" (please … as if he needs it!) and so, on set, we mock him mercilessley over his endless steamed brocolli and chicken lunches. So, come parade day we sit in the audience and wolf whistle as he goes by and we cheer him on. We are Team Kris all the way! 
OK, enough about hot guys. Onto the important stuff – FASHION!  Generally speaking the silhouettes were longer and sleeker … labels like By Johnny and Yeojin Bae both featured long lean lines.
My good friend, Alex Perry's first collection for Myer, was beautiful. It was one of those collections where you find yourself saying "I want that… I want that… yep, and that… and that…" I could see myself wearing everything to just about every event through the party season. My pick was the white dress that Jen Hawkins is wearing in the shot below.
My other standout was Toni Maticevski's collection. Just about everything looked like a masterpiece that was almost too good to wear. Like Alex's range, I wanted just about the whole collection.
I feel like this post should come with a credit card warning!! HAPPY SHOPPING!!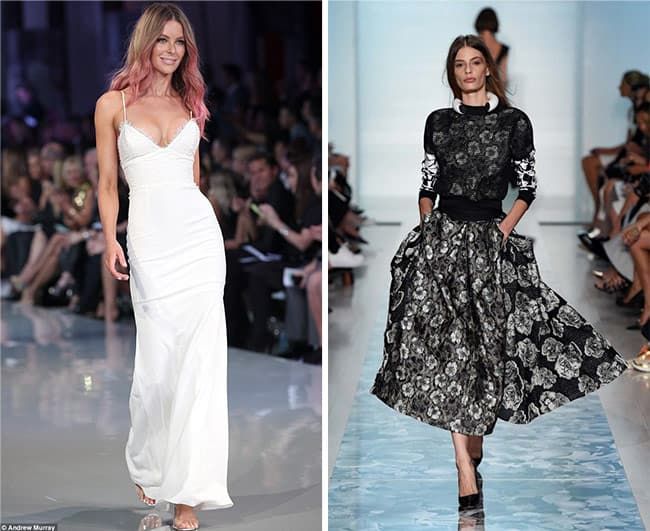 ---
Dress: Zara
Shoes: Lauren Marinis
---