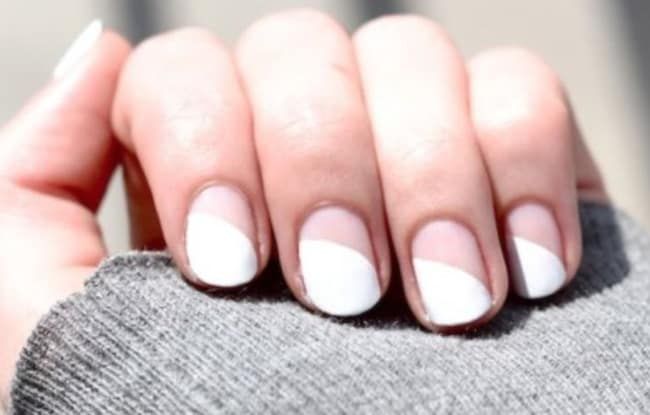 Nail art has become about as important as your outfit itself, with the trend of nails changing with the seasons, it's hard to keep up and keep it office appropriate.
The newest nail style is the tonal geometric mani. Gone are the days of the horizontal colour block, the geometric nail is the fresh understated chic alternative making it perfect for work and play.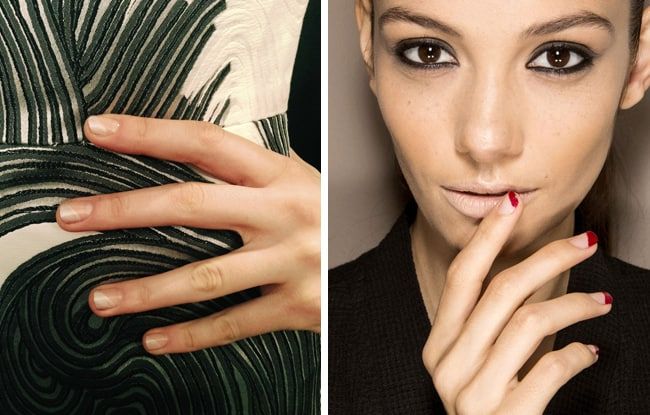 As much as I love nail art, it can be so intricate and time-consuming. This design, however, is so quick and easy to do – something I can definitely get behind. Here's how to achieve these glam neutral nails.
What To Do

1. Apply your base coat in a very pale neutral or soft rosy pink.

 

 

Opi Samoan Sand – Recreate Yourself, $16.95

 

 

Revlon Pink Pineapple – Priceline, $15.95

2. Cut a small piece of tape and stick it onto your nail from one corner to another so that it is diagonal. Then, paint over the exposed nail not covered by tape with a darker neutral or pink shade to achieve your flawless finish.

 

 

London Butter Yummy Mummy – $22.00, Recreate Yourself

 

 

Sinful Colours Pink Forever – Priceline, $4.95

3. Once dry complete the super sleek look with a high shine clear top coat.  
 

 

 

Essie 3 Way Glaze – $16.96, Facial Co.

 

 

Opi Top Coat – $19.95, Adore Beauty
♥ swiish tip: For a bolder look, try this with clashing colours.
Check out our gallery for some more nail inspiration: