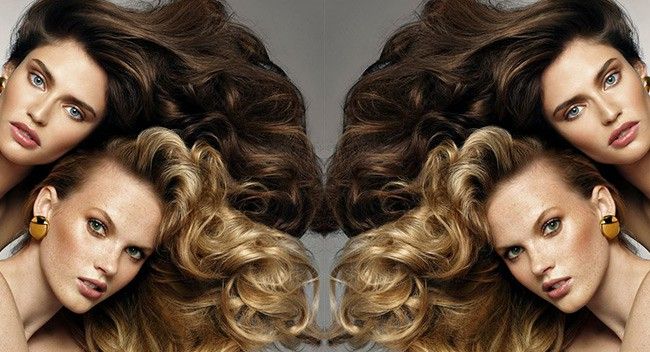 Ok so with winter coming to an end my tresses are in serious need of some saving… here I list my favourite products to help repair that damaged hair and have you on your way to beautiful locks!
BB Hair Cream
The all-faithful beauty make-up tool, the BB cream, has become the latest must-have hair nourishing option. By infusing the hair with much needed moisture, it is gentle enough to use on both colour and chemically treated hair. Packing 10 awesome features into one tiny bottle, this dynamic little cream is suitable for any hair issue.
Bun Buster
In a hurry? Late for work? The bun buster is the perfect lazy girls cheat tool to achieving that much coveted ballerina bun look in a pinch. The clever donut shaped hair tool is so simple to use. Pull the hair into a ponytail, loop the donut through, then wrap the pontytail around it covering the donut. Five minutes max! These faux buns are a seriously easy way to get that sleek, polished look in a rush.
Cuff 'em
I love this little piece for chic on the go! Totally appropriate for the office as well as being the absolute best way to add some under-stated sophistication to any night time event. 
Fudge Detox
Juice cleanses, teatox's and hot yoga…we are always constantly searching for the newest ways to detoxify and cleanse our bodies to achieve that optimal health and vitality, but what about a hair-tox? Fudge has formulated a detoxing shampoo that ensures an effective deep cleanse. By getting down to the nitty-gritty and ridding your hair of all the oil, styling products, residues and pollution our hair soaks up this little wonder leaves you with cleansed, healthy and shiny hair.
Wrap Around Hair Tie
Hide those not-so-chic and often split and unsightly hair ties with this little wonder tool. The wrap around hair tie has a dual purpose of keeping you hair flawlessly slicked back in that perfect ponytail and also acting as a faux hair wrap around concealing the elastic. A favourite trend of many Hollywood fashionista, this little tool is a perfect, easy and cheap solution to immaculate hair styling.
Hair Mask
Take some time out and treat your hair to a nourishing reconstruction mask by Toni & Guy. The deep conditioning mask is fgul of the good stuff to ensure softness and high shine. Simply apply to clean, wet hair and leave for 3-5 minutes then rinse thoroughly. 
Spray Away
There is hairspray, then there is, Sebastian Shaper Zero Gravity hairspray. This formula is dry, brushable and lightweight leaving your hair perfectly prepped for bouncier, floaty shapes. With a few simple spritzes on dry hair you'll create an invisible hold and natural movement. The product works on all hair types making it a beauty bag essential.
Widetooth Comb
It's not exactly groundbreakingly new, but it is one of those things some of us tend to get a bit lazy about and forget.The widetooth comb is a must-have. Using a regular  brush on wet locks will only pull and stretch your strands, making them weak and split. The widetooth comb delicately detangles knots without tearing your hair out. I like to use mine when I've put an overnight conditioner or mask in, as it helps to distribute it evenly through the hair too.