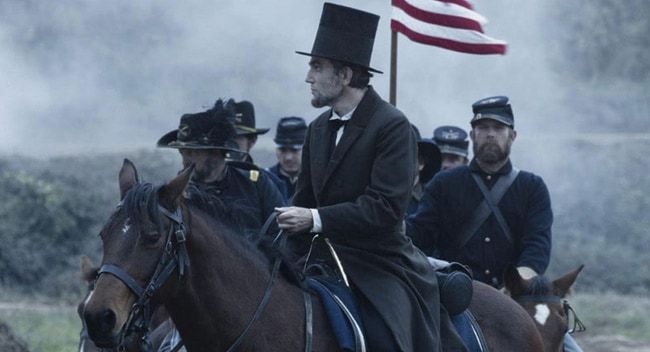 I have to be honest – romance and comedy are typically my chosen movie genres. If I'm going to have 2 hours of escapism, I will generally go for a feel good, laugh out loud Owen Wilson / Vince Vaughan extravaganza.
But some stories are really important and need to be told – stories that teach us about events which shaped the history of our world. And Lincoln is one such movie.
It's directed by Steven Spielberg and stars Daniel Day-Lewis as President Abraham Lincoln. It's a drama of huge proportions as it focuses on the President's final months in office. Lincoln is trying to end the Civil War which has totally engulfed the nation, he needs to restore a sense of unity to the country but at the same time he is working against the clock to pass the 13th Amendment which would see slavery abolished. It's a race against time because if he can't get the number of votes needed to pass the Amendment before the war is over, then slaves who were freed as a result of war would end up falling back into slavery.
Daniel Day-Lewis is absolutely brilliant in this film, showing us Lincoln's courage and determination to change the fate of future generations. It's no wonder this film earned itself a whopping 12 Academy Award nominations, let alone 10 BAFTA nominations and 7 Golden Globe nominations as well.
There's no doubt in my mind that this is a must-see movie; it's an absolutely enthralling watch. If all those awards and nominations aren't enough to convince you to go see this film, then you are sorely missing out!