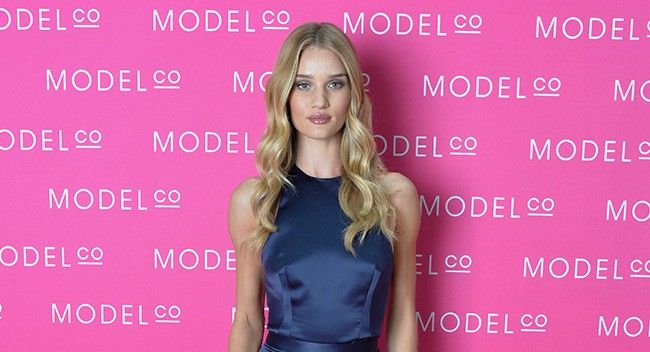 At swiish, we heart ModelCo and we heart Rosie Huntington-Whiteley. With the gorgeous Rosie in town to launch ModelCo's fab new Natural Skincare Collection, we went along to get the scoop.
But first thing's first – the new collection. You know I'm a big fan of all things beauty. I truly believe that taking care of your skin is one of the most important things you can do. It gives you a healthy, radiant glow; and importantly, can also slow down the ageing process, helping you to look younger – who doesn't love that?
When it comes to my skin, I definitely prefer to use the most natural and pure ingredients that I can. We all know that the skin is your body's largest organ and first line of defence, so it's important to take care of it. That's what's exciting about ModelCo's new skincare collection. It's free of the nasties – parabens, sulfates and synthetic materials – but full of the beauty goodness that ModelCo is famous for. Plus if Rosie's skin is anything to go by, sign me up for a thousand bottles!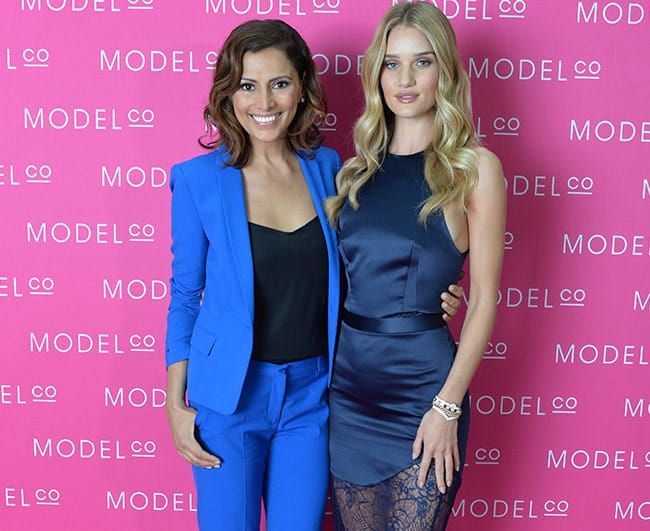 So back to Rosie. We caught up with her to get the goss on all things beauty and health. Here's what she had to say:
swiish: What will we find in your beauty bag?
Rosie: I love ModelCo Eyebrows Designer Brow Kit, you can always find that as I'm obsessed with eyebrows. As I live in sunny LA, sunscreen is very important to me and I use ModelCo Daily Face SPF 50; Burt's Bees wax lip balm – I like to keep my lips soft and subtle and Burt's Bees is a great natural balm; blotting papers and ModelCo Shine Ultra Lip gloss in Rosie (of course!). My ModelCo Instant Miracle Booster is my skin saviour, you will rarely find me without it. I work long hours and often have to wear heavy makeup which can cause my skin to become dull. Instant Miracle Booster brightens and invigorates my skin, it is part of my daily routine.
swiish: What's your best kooky or unusual beauty tip?
Rosie: I love dewy skin and rosy cheeks. When applying my blush I mix in a few drops of ModelCo Rosehip Oil, it leaves my cheeks with a gorgeous dewy finish.
swiish: How do you stay healthy when you're constantly on the go?
Rosie: I'm always snacking on kale chips and almonds and love sipping on a green juice when I'm on the move.
swiish: What's your best fitness tip?
Rosie: Incorporate things you enjoy into your exercise routine, I love to be outdoors so I go horse-riding, surfing, being on the beach, going for walks and swimming. I also love Pilates, I go to a place in LA called Ballet Bodies, Andie Hecker who is also a friend of mine used to be a professional ballet dancer so she knows how to keep my body long and lean. I find by including exercise into my daily routine no matter how big or small instantly revitalizes my skin. When I'm feeling lethargic a quick yoga sequence stretches out my ligaments and gives me a boost.
The ModelCo range covers every step in a gal's skincare routine, with moisturisers, cleansers, exfoliators, foams, mists, wipes and oils. You can get your hands on it here.