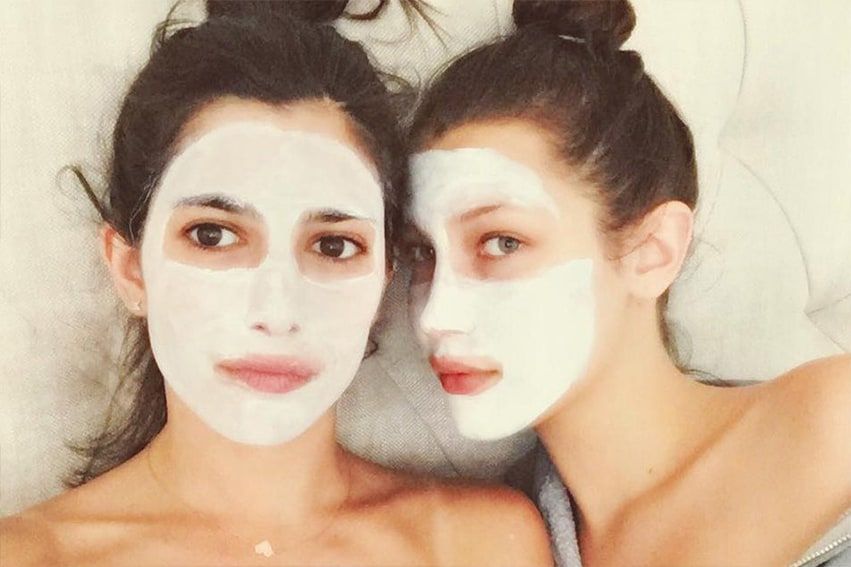 You all know we're beauty aficionados, right? We're always on the hunt for the latest and greatest beauty products and we truly love nothing more than spending a night playing beauty salons, (like we did when we were kids) testing new masks, creams, lotions, serums and any other potions that come our way. 
You've probably noticed by now that we are huge fans of face masks (we even stock our favourites in our online store) so we wanted to tell you about two new types of face masks that are on our radar.
The first is a jelly face mask. Yes, jelly, and yes, before you ask, they do wobble like jelly on a plate! The texture is reminiscent of slime when you first use it but once you apply it to your face, it is designed to leave your skin feeling silky smooth. 
Loaded with natural ingredients, jelly masks are quite squidgy but incredibly cooling and undeniably Instagram-worthy. Rather than eating jelly like you usually do, you scoop a piece into your dry palms and then blend it until it turns into a cream before you apply.
The other type of face masks you need to know about, to up your Instagram and skincare game are rubber face masks. Like most trendy beauty products, rubber face masks hail from Korea and are slowly making their way to Australia.
Nothing quite gives us fresh, hydrated and plump skin like a sheet face mask and although no one (not even our fave celebs) look good in a sheet face mask, the benefits do speak for themselves. The new kids on the sheet mask block are rubber face masks and Korean skincare company, Dr. Jart, is leading the way with their Rubber Hydration Lover Face Mask.
Suitable for most skin types, rubber sheet masks are made to help with brightening, tightening and hydrating your skin. But what's so good about rubber? The rubber creates a barrier that gently forces those good for you ingredients into your skin, which we're certainly not complaining about!
Get your hands (and face) on jelly and rubber masks by shopping below: