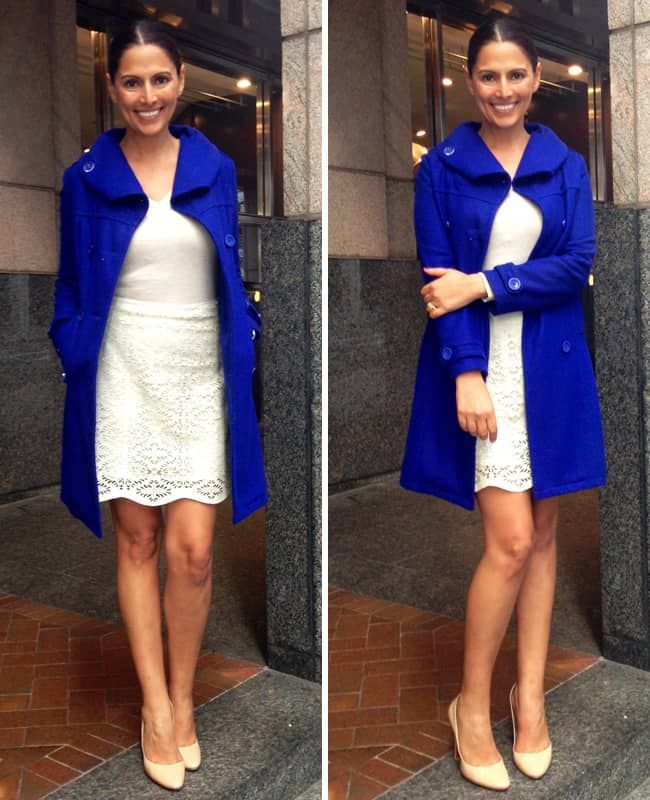 ---
---
It's been getting pretty chilly outside; so I gave in to the inevitable and dug out my winter coats from the back of my closet, rugging up last week on my way to the office.
This coat is from Ladakh – I have seriously had it for 8 years. It's proof that good quality coats can last a lifetime (and don't need to cost the earth). Plus the cobalt blue colour is still so on trend for 2013… I get so many comments on this coat, it's crazy.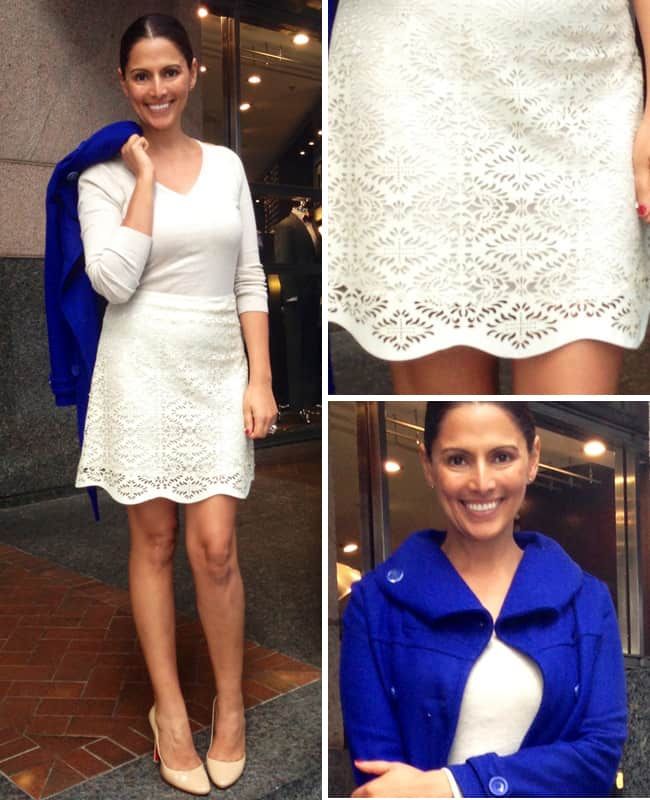 I'm also wearing a lasercut leather skirt, which I got from Zara about 3 months ago; it cost me $80. I absolutely love the lasercut pattern – it gives a bit of an edge. Plus I love that the skirt is a cream colour – it makes a nice change from typical black leather.
The knit I'm wearing it with is from GAP and is a few years old. You can pick up similar styles from Zara or Sussan.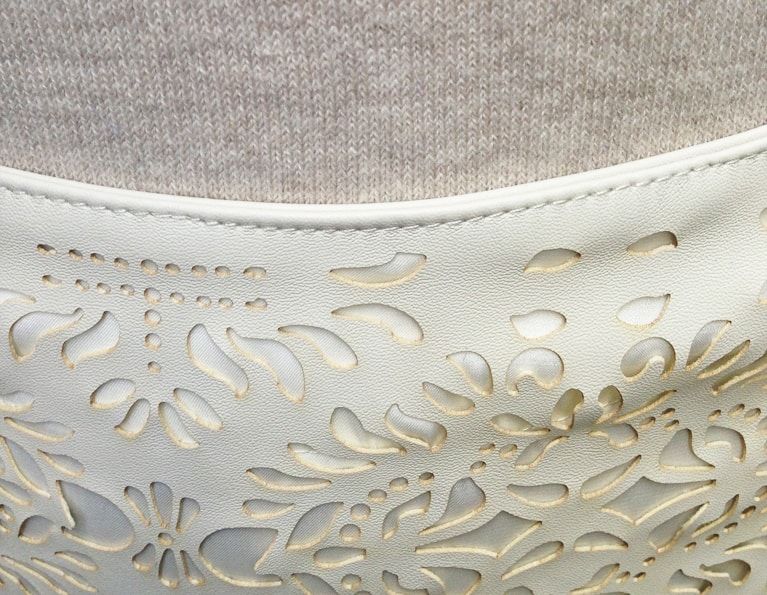 My shoes are from PeepToe – a favourite label of mine – they're called Miss Munroe (love the name!) and are currently on sale for $99 which is half the original price. RUN to get a pair of these. The neutral colour works with just about everything in my wardrobe and they're a classic shoe that won't date.