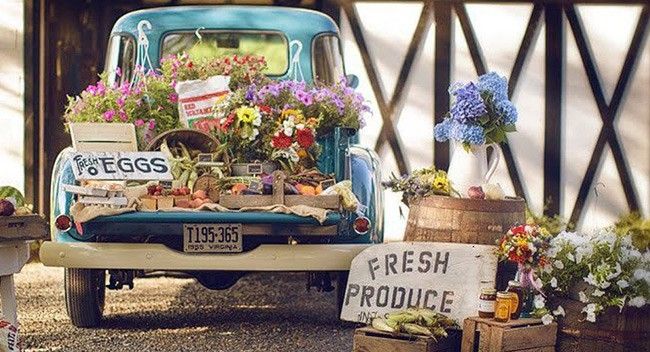 There's nothing I love more than making that gorgeous find at a market when on holidays, or weekend browsing at a market that sells only the best, freshest and tastiest local produce.  Plus the feeling that comes from buying local is always well worth it! On my travels I've encountered so many markets and I  truly believe that Australia has some of the best markets on offer as we have such a rich agricultural sector as well as so many amazing artisans selling their wares. And as for vintage fashion… well, there are some A-MAZING finds out there…
Eumundi Markets
Now one of my absolute faves has to be Eumundi Markets on the Sunshine Hinterland….  I think the reason I love this particular market so much is because of the variety, the ever-present (well almost) sunshine, the gorgeous surrounding hinterland and the people. I could easily spend an entire day wandering around just soaking up everything the market offers. The smells, the sounds, the sights… there's just too much to love!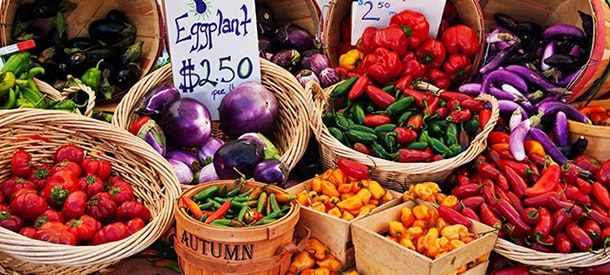 Farmgate Markets
You all know I'm a big foodie so I have a real soft spot for any food markets and love getting to chat to the local growers and farmers about their produce. One of the best most definitely has to be Farmgate Markets in Hobart, Tasmania. This market seriously offers the best of the best in fresh produce and has that quaint, country feel to it!  Also while in Tassie you can't go past the iconic Salamanca Markets. These offer a complete mixture of Tasmania's unique culture, creative artisans, talented musicians and food producers all in one gorgeous location!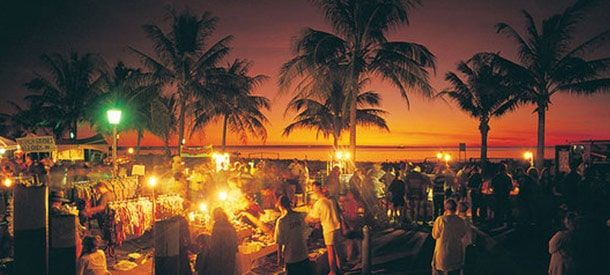 Mindil Beach Markets
The Mindil Beach Markets in Darwin put on display everything the tropical north of Australia has to offer and then some. These markets come to life with live entertainment and are perfect to grab that cute little souvenir when on holiday! You even get treated to the amazing sunset over Mindil Beach whilst browsing the vast array of stalls!

Mill Markets
Love anything vintage, retro, pre-loved, kitsch, kooky and unique? Looking for collectable items? Need some furniture and a fur stole while you're at it? Then you absolutely MUST visit the  Mill Markets in Victoria! These are permanent markets that are open to the public every day of the week. Yep, it's a market lovers paradise! With permanent locations in Geelong, Ballarat and Daylesford you're sure to find something for everyone!

Kirribilli Fashion Market
As a Sydney girl I've always loved the Kirribilli Fashion Market. This market offers only some of the very best in fashion finds both new and vintage. Looking for that perfect pair of faded-blue denim cut-offs? You've found your market match in Kirribilli. Kitsch jewellery finds? Check. Cute summer dresses? Check. I actually can't contain my excitement every time I go here! Be prepared to haggle, lots of stall-holders will lower their prices with a bit of persistence.

Eveleigh Farmers Market
The Eveleigh Farmers Market in Sydney is another winner for all us foodies! Over 70 farmers and artisan food producers combine to produce a bustling, vibrant and delicious market. If you're entertaining over the weekend then this market is your one-stop shop for everything you'll need!
With so many gorgeous markets out there I really found it so hard to narrow down so this is just a small list of the many I love!
I'd love to know what your favourite markets are?