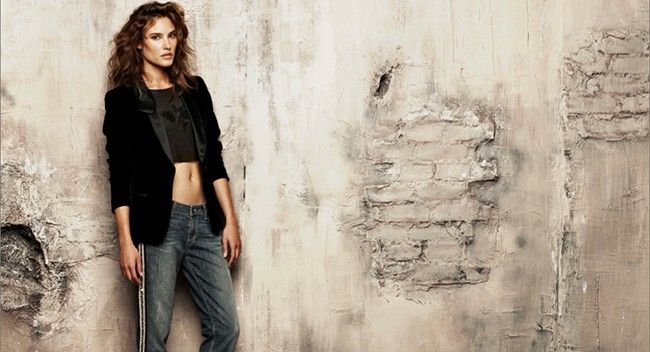 You know when a fashion label has a huge loyal celeb following – and we're talking HUGE – that it's surely the real deal. Well, that's Paige Denim.
The label is a dominating force, and for good reason. Its chic and sexy offerings include a whole range of fashion and denim pieces that actually fit (they do exist!) and are sooooo flattering and on trend.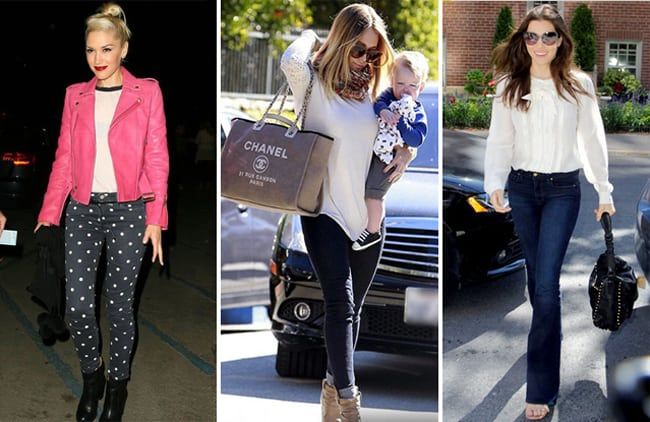 Many of us have experienced that all too familiar dread when faced with the prospect of buying new jeans. But Paige Denim creator and fit expert, Paige Adams-Geller has designed these jeans with the customer 100% in mind. Specially tailored to fit perfectly, Paige Denim jeans not only look ah-mazing but are so comfortable too.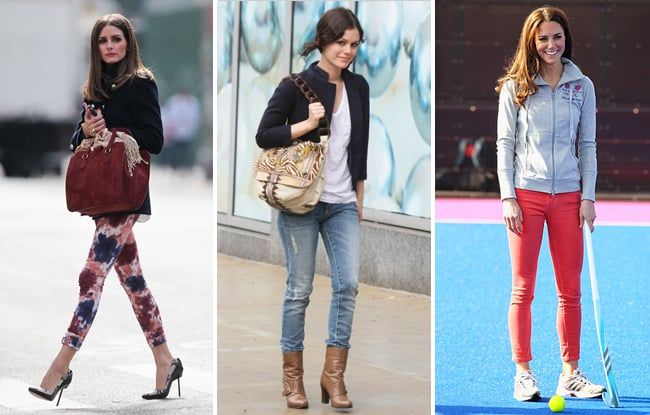 Paige's jeans are a favourite with celebs, regularly spotted on actresses, singers and the fashion elite. Gwen Stefani, Kate Moss, Angelina Jolie, Gwyneth Paltrow, Cameron Diaz, Jennifer Aniston, Nicole Richie, Rihanna, Hilary Duff, Jessica Biel, Rachel Bilson, Olivia Palermo and even the Duchess of Cambridge, Kate Middleton are just a few of the many, many fans.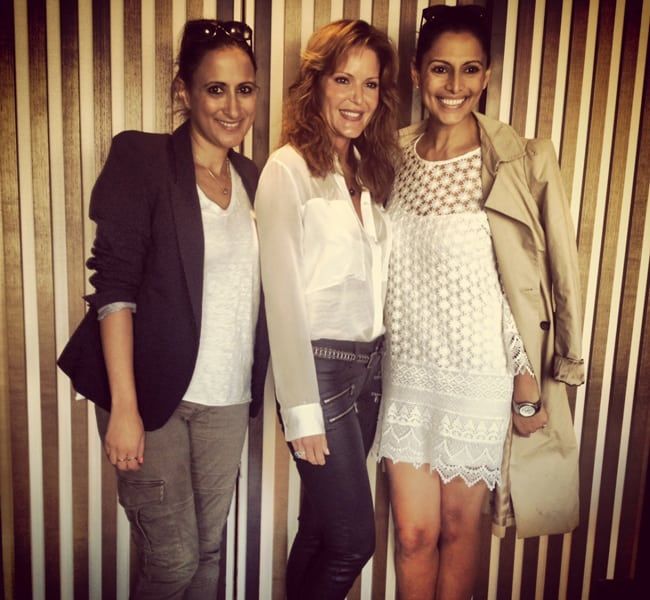 As a former model herself, Paige knows fashion. Her passionate, daring, fun and hard-working attitude comes through in every piece – she is a living embodiment of her brand. We recently caught up with Paige, to find out more about her inspiration for the brand as well as the new range.
How would you describe yourself?
That's a good question! I think I would describe myself as warm, friendly, inviting, a little bit adventurous, playful, thoughtful, intuitive and sincere… Oh – and a hard worker!
We often talk about 'having it all'. What does that phrase mean to you?
'Having it all' means to me that you're living life to the fullest, you're embracing everything that comes your way, not being afraid of taking risks, having no regrets, and genuinely appreciating the people in your life. Really taking time to stop and smell the flowers and appreciating friendships and your relationships and the connections that you make in your life.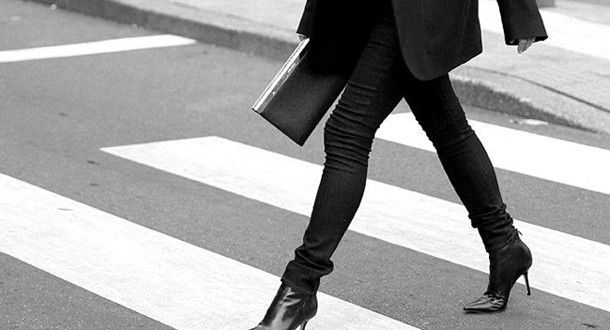 For those who would love to do what you do, what advice would you give them?
I would tell them to go for it, if it's your passion. Don't hold yourself back, be honest and authentic with your beliefs as far as what you want your line to look like. You have to keep your eye on the ball, be mindful of who your customer is, who the demographic is, what message you're trying to send and just keep rolling with it. If you make mistakes, you make mistakes, but just get back on track and stay on that path and you can't go wrong. Be prepared to work hard and to take care of yourself while you're working so hard. It's not easy, it's a fast paced business, but try to keep the balance in your life so you don't get sick and unhealthy.
I've realised that if I have body-mind-spirit balance, and really take the time to take care of myself, I'm going to be a better boss, a better role model and better when I'm with people. If I'm getting my sleep, working out and taking care of myself, everything falls into place.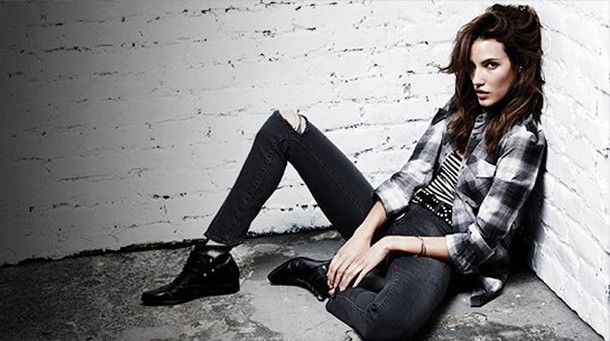 Did you ever think that when you started the line it would be what it is today?
I really get teary-eyed when I get asked that question. No, I didn't have that expectation. I just wanted to be doing something that I was passionate about. I always hoped that it would be amazing, but I didn't know that it would be stronger and better than ever. The opportunities for even more growth and building a true lifestyle brand is where we are headed. So it really is an awesome experience.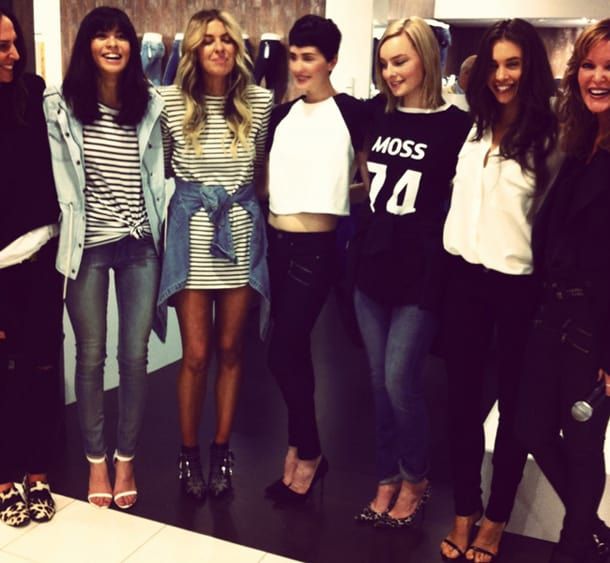 Tell us about the new range…
The new range is really exciting! I took a trip to Sundance, Utah, to take a pause for myself because I was working too much. I took time to really stop and smell the flowers and get grounded and connected. Nature does that for me.
When I got back I thought about creating a line that was about taking a trip through the dark side of nature – exploring, and falling down the rabbit hole, this whimsical state of dreamland. Then you come back out and realise that all that fantasy is fun, but it's really more important to just be in the moment. So the collection, which is out now in Australia, has traces of all of that.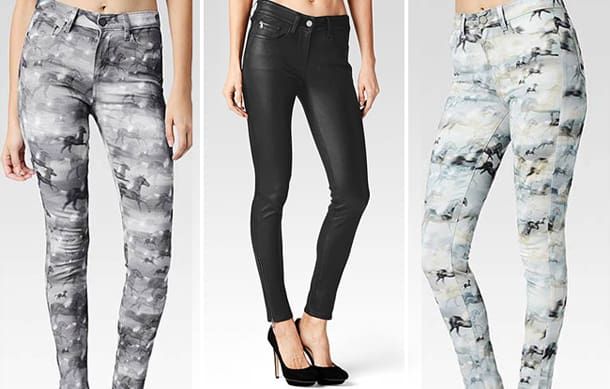 We have all the coated denims, which remind me of a horse's saddle. The deep, deep berry colours, that are like the darkness and richness of nature. Then there is a print that's called 'wild hearts' and it's like a beautiful kind of water colour-y horse print. I went horseback riding when I was in Sundance.
You'll see texture, zipper details, soft subtle prints, and that kind of dark side.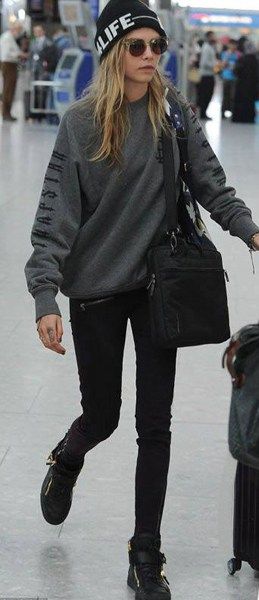 Which celebrity do you think does denim best?
Kate Moss just exudes quintessential cool. She's just natural when she wears denim. So she's like that effortless, amazing denim style icon. Also Cara Delevingne. I think she's ridiculous! I think she can really rock stuff like no other. I get really excited when I see her, and then also Gwen Stefani. She's just so badass, but yet so sweet and kind. She's really in a sense an icon as a person for me, a genuinely warm and good person too. She really does seem to have it all!
Who is the Paige woman?
I think the Paige woman is worldly, curious, strong, independent, natural, effortless and chic, warm and genuine and authentic.
Is the Australian customer different to the American customer?
The Australian customer is very similar, but I feel like you are a little bit more willing to take fashion risks than some of our Americans. The basics that Aussie women like are the same. It's just the fashion pieces that you guys are a little more playful with, which is awesome. You're very similar to LA style too, as far as the laidback part.
If you could steal one person's wardrobe, who would it be?
One person's wardrobe… um, it's a guy but it's not really his wardrobe. I want to steal Hedi Slimane from Saint Laurent… I want to go into his archive and steal the entire collection of Saint Laurent. So if I could like go into his headquarters in LA now and just pick that closet!…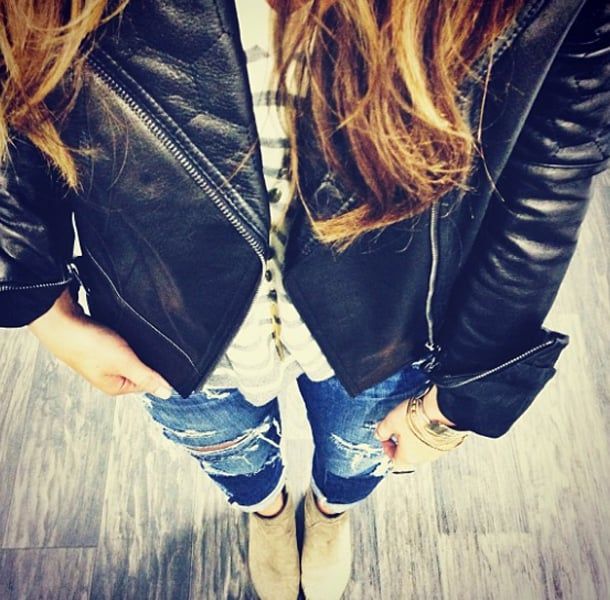 Finally, what is your favourite denim look?
I typically love to wear a sleeveless type of silk shell with a leather jacket or blazer, and then rock it with a pair of zipper detailed jeans and ankle boots. That's my uniform. But if I'm wearing something leather coated on the bottom, I might shake it up with like a non-leather blazer, but that's the uniform. It's my favourite look!
To shop the look, visit David Jones or Another Love.