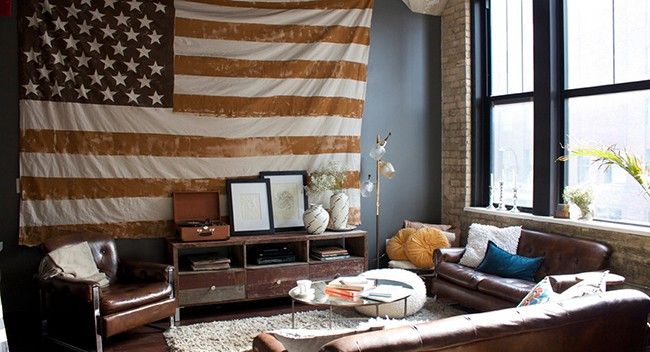 The American flag definitely sets the tone for this style, but there is far more to Vintage Americana than meets the eye. What we love about this style is that it's very rustic, kind of a mix between classic country elements and modern industrial details, all covered with a healthy dose of red, white and blue! Think of the interiors of classic American stores ike Hollister and Abercrombie & Fitch.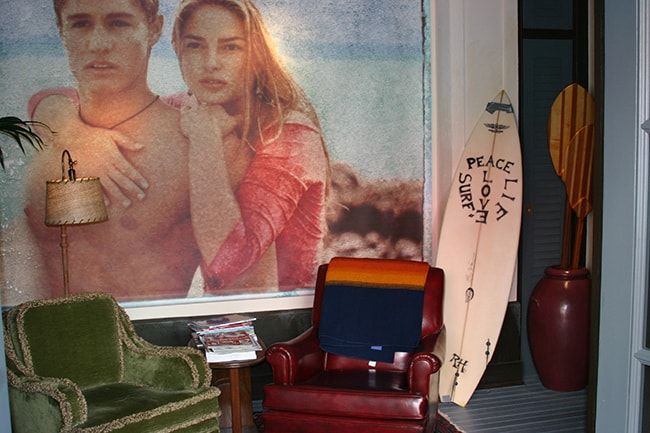 This interior trend draws heavily on vintage pieces. Worn travel cases, retro alarm clocks, old signage, hesisan fabric and rusted metals are all easy ways to get the look. A great idea is to repurpose some old jars and tins as vases or perhaps an old stool as a side table. you can also re-cover vintage furniture in more natural fabrics, like raw linens.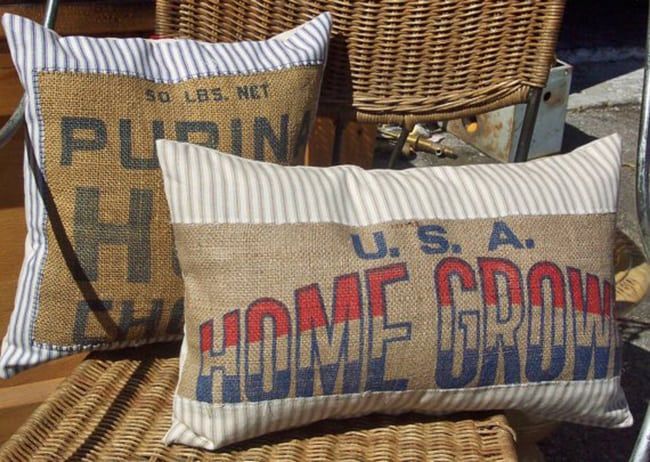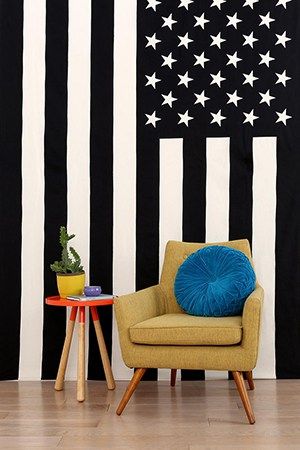 If you prefer a more modern take, look for decals. We love this American flag in black and white.
To shop the look check out Pottery Barn, West Elm, Urban Outfitters, Ikea, Etsy and your local vintage furniture stores.
Want more inspiration? Check out our home style gallery: