In the swiish office, you'll often spot beetroot in our salads, in our sandwiches or in our smoothies and not just because we love the taste. This humble vegetable actually has some pretty amazing benefits too.
Beetroots are super rich in potassium, magnesium and iron, which are essential nutrients for a healthy diet. Vitamins A, C and B6 are also found in this purple sphere, helping to contribute to our overall wellbeing.
Not only that, but beetroots can also help to reduce blood pressure and lower cholesterol. They are reported to lower the risk of heart attacks and strokes. Putting it simply, beetroots are good for the heart, so that is definitely a tick in our book!
But it doesn't stop there. Beetroots also possess many antioxidant properties. They also contain the mineral silica, which helps the body to effectively use calcium, giving muscular-skeletal health a boost, strengthening bones and teeth. What a wonder-kid!
Here's one of our favourite juices using beetroot:
Carrot, Pickled Ginger and Beetroot Juice


Serves 6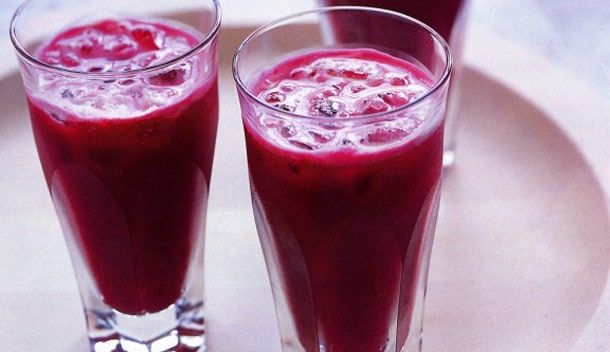 You will need:
• 7 large (about 1.2kg) carrots, peeled, topped
• 4 (about 650g) beetroot bulbs, halved
• 4 green apples, halved
• 2 tbs pickled ginger in syrup (Buderim Ginger brand)
• Crushed ice, to serve
What to do:
1. Use a juice extractor to process the carrot, beetroot, apple and pickled ginger. Transfer the juice to a medium jug and stir to combine.
2. Add the crushed ice and stir well. Pour among serving glasses and serve immediately.
Recipe courtesy of taste.com.au