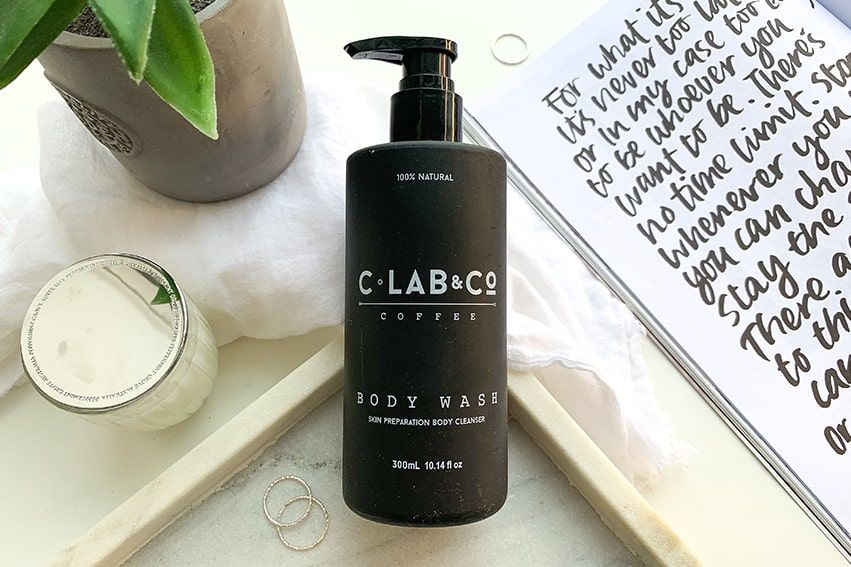 Ever stepped out of the shower, all nice and clean, towelled off and within minutes your skin feels dry and itchy? Let us guess. You used soap. That trusty, dependable bar that's been your bath buddy since childhood is somewhat of an enemy now that the rubber ducky is retired and your skin might just be struggling to stay hydrated.
Time to put down the soap and move to a body wash which is gentle, and more nourishing. 
New to the beauty market is C'Lab & Co Body Wash – which is free from silicones, parabens, mineral oil, and synthetic fragrances and artificial colourants. Not to mention, Australian-made and not tested on animals. #threecheers
This new Body Wash also features 'just racked' Arabica Coffee Bean extract which is a key ingredient throughout the entire C'Lab & Co range. This means the coffee beans can retain their natural oils. This then gets blended with the finest natural ingredients to help skin hydration and nourishment. 
Sweet Orange Oil and coffee seed oils (making it smell ahhhmazing) and loaded with vitamin-active ingredients for more radiant looking skin, this gentle foaming body cleanser features antioxidant Vitamin E and hydrating pro-vitamin B5 to moisturize and soften the skin. 
Best applied whilst showering, we used the Body Wash generously to ensure the skin was clean and prepared before treating with the C'Lab & Co Coffee Scrub and then we finished off with the Body Lotion. Could you name a more iconic trio?! 
Kickstart your morning with a coffee…. You can find the C'Lab & Co Body here.