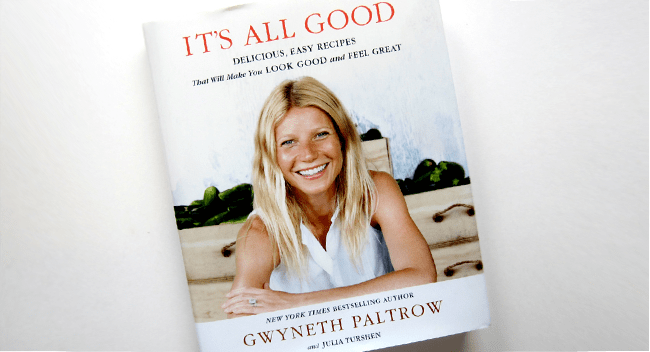 I finally got around to getting a copy of Gwyneth Paltrow's It's All Good – Gwyneth's latest cookbook. I'm not going to lie, I love it just a little bit (ok maybe a lot).
It's hard not to be on team Gwyneth. She has great style, poise and is super talented. It's All Good shares Gwyneth's drastic diet change after being rushed to hospital. After the diagnosis of a severe migraine and panic attack, the doctor also told Gwyneth she was highly anaemic and like most of us, intolerant to many of the major foods in her diet.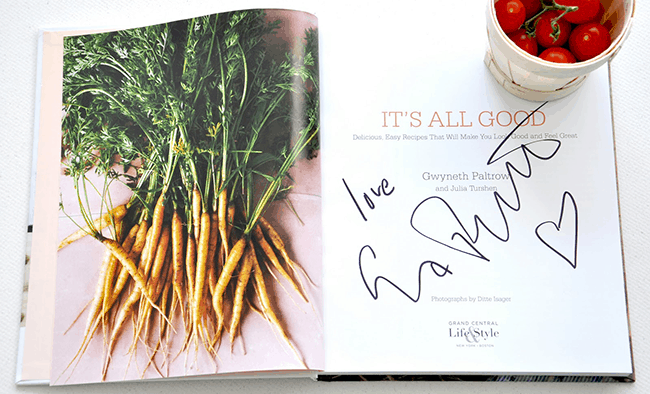 Gwyneth changed her family's whole diet, cutting out gluten, a lot of dairy and many processed foods. The results were positive and so in It's All Good, Gwyneth includes recipes of food that she makes and helps her to feel great.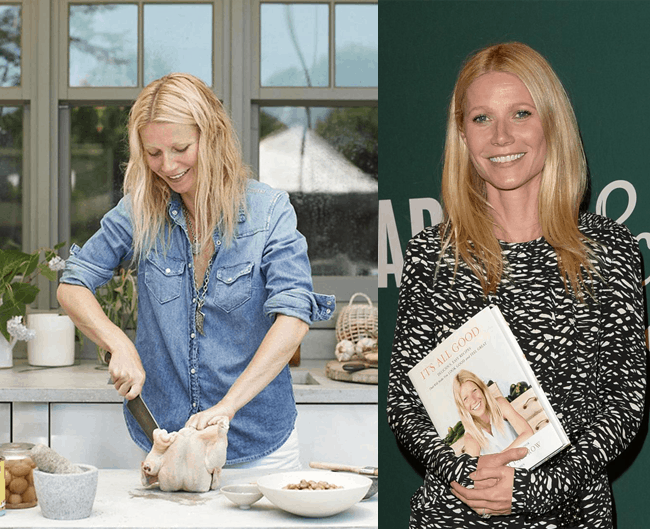 From recipes like sweet potato and five spice muffins to lamb tagine with squash and chickpeas, this book is your new best friend with healthy recipes for the family or for your next dinner party.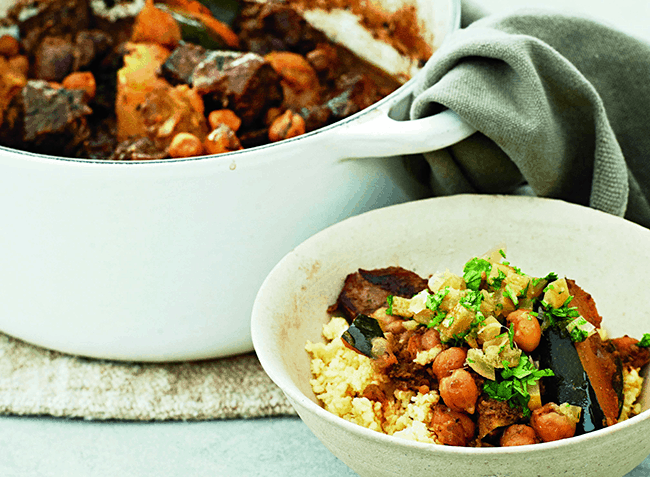 I love so many recipes in this book and the photographs make me want to eat the page. The fact that the ingredients included in the recipes are natural and healthy is an extra bonus. It also makes you think twice about consuming certain food groups that we as humans have grown too dependent on.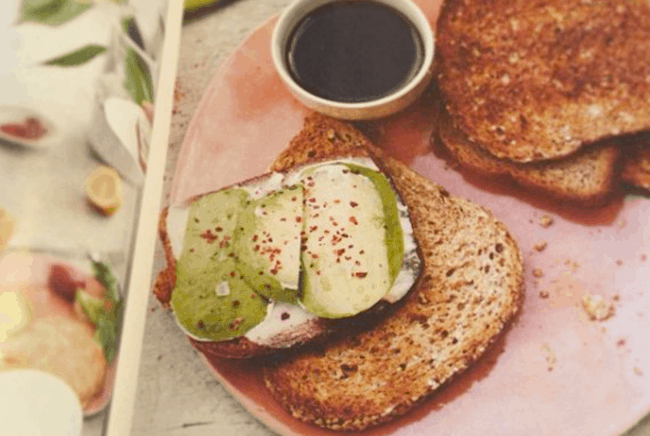 This book is an absolute winner for new recipes to try, especially as we head into summer, and with Gwen's lovely legs as inspiration, how can you resist?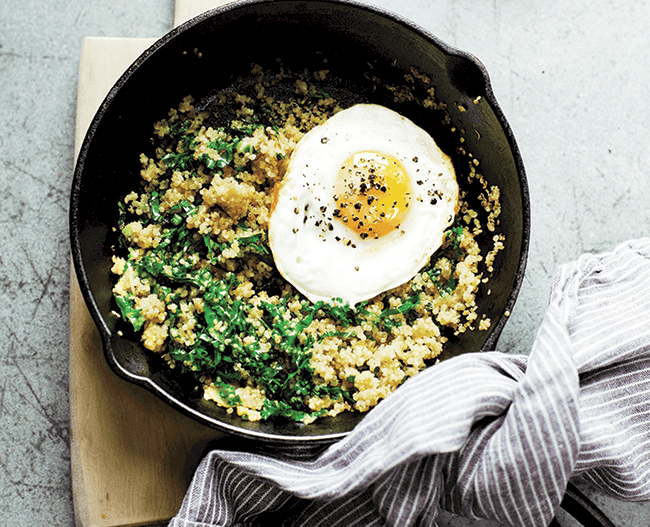 Below is just a taste of one of my favourite recipes in It's All Good.
Millet 'Falafel' with Avocado and Tomato Relish (makes approx. 12 falafels)
You will need:
½ cup raw millet, rinsed (millet is available from health food stores)
Coarse sea salt
½ cup cooked chickpeas, crushed with a potato masher
4 spring onions, white and light green parts only, thinly sliced
¼ cup finely chopped Italian parsley
1 lemon
Extra virgin olive oil
For the relish:
½ cup chopped tomatoes (whatever's best; we like tiny cherry tomatoes cut in half)
1 ripe avocado, diced
2 teaspoons chopped Italian parsley
2 spring onions, white and light green parts only, thinly sliced
2 teaspoons freshly squeezed lemon juice
2 tablespoons extra virgin olive oil
Coarse salt
What to do:
Start the falafel: Combine the millet with 1½ cups of water and a big pinch of a salt in a saucepan. Bring to a boil, lower the heat, cover the pot, and cook until the millet is very soft and all the liquid has been absorbed, 25 minutes.
Meanwhile…for the relish: Combine all the ingredients in a bowl, seasoning to taste with salt. Set aside while you finish the falafel.
Back to the falafel…Stir the chickpeas, spring onion, and parsley into the cooked millet. Using a Microplane grater, zest the lemon and stir the zest into the millet mixture along with 2 tablespoons of olive oil. Using a potato masher, crush the mixture until it holds together a bit.
Preheat the oven to 120ºC and line a baking sheet with baking paper.
Set a nonstick skillet over medium-high heat and coat the bottom with a slick of olive oil. Drop large tablespoonfuls of the millet mixture into the pan with a bit of space between each spoonful. Press each tablespoonful down with the back of a spatula to form a sort of thick pancake (no need to go crazy shaping these, they should be nice and rustic). Cook until browned and crisp, about 3 minutes per side. Set the cooked falafel on the prepared baking sheet and put them in the warm oven while you cook the rest of the millet mixture, adding more olive oil to the skillet if necessary.
Cut your zested lemon into wedges, squeeze a bit of juice over each falafel, and sprinkle each with a tiny pinch of coarse salt. Put a spoonful of relish on top of each falafel and serve immediately.
It's All Good is available from Booktopia and other good bookstores.