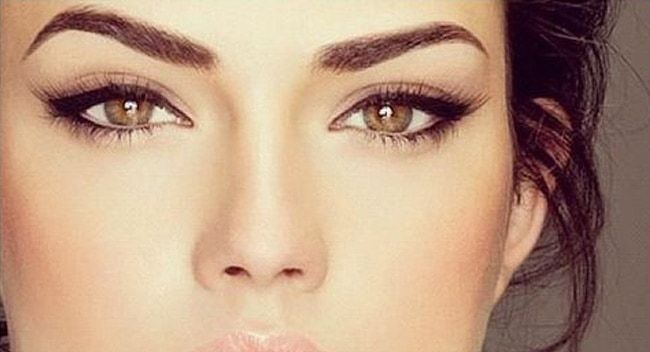 I love me some cat's eye makeup! It is such a flattering, classic look and one of my beauty staples. Perfect for day with a slick of nude gloss or vamp it up with a bold red pout for night time glamour!
Knowing how to apply cat's eye makeup is vital for any girls makeup repetoire and although it might seem daunting, it's easy when you know how to do it right.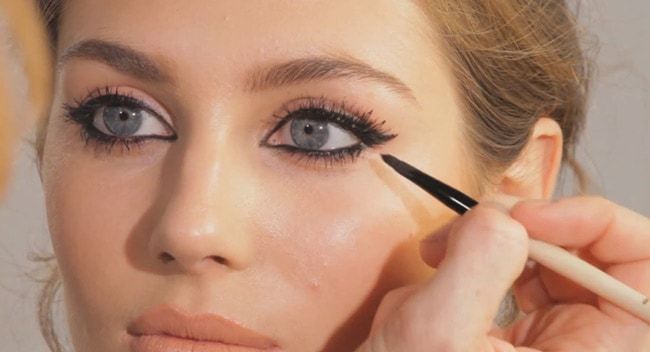 First things first we lay it out straight with a step by step how to:
| | |
| --- | --- |
| | 1. Starting from the inner corner of your eye, draw a line as close to the lash line as possible. To create a dramatic look make this line thick, or create a thin line for a more subtle look. |
| | 2. Create the length and angle you want for the wing by drawing a line starting from the last lash outwards. |
| | 3. After drawing your wing, draw a line back to your upper lash line. This should create an empty triangle on your upper lid. |
| | 4. Color in the triangle with your pencil. |
| | 5.  Finish with 2-3 coats of mascara to complete the look. |
♥ swiish tip:
–  We recommend starting with pencils and felt-tip liners for a soft and smudgy look, they are a beginners best friend. When you become super-confident then it's time to graduate to a liquid eyeliner!
–  Keep some eye makeup remover and cotton tips on hand in case you need to correct any mistakes.
Here are swiish's top picks for getting that perfect cats eyes:

Inspired? Check out our swiish gallery of both classic and fresh cats eye looks.