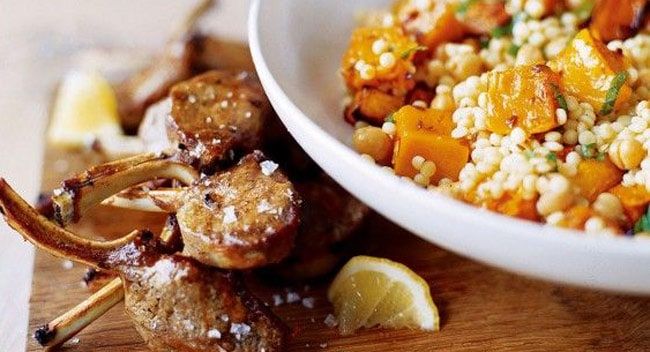 So I'm at the end of week 7 and am feeling good! My cravings aren't totally gone but they've definitely backed off (well until my birthday, but more on that later). I've been loving avocado as my afternoon snack. It's quick, simple and tastes delicious with a little salt and pepper! Plus it's a winner for my skin.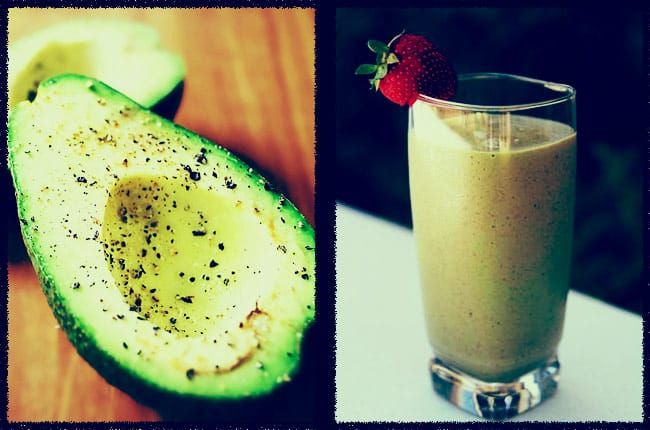 Although techincally the I Quit Sugar book said that we could add some sweetness back in last week I chose not to because I wasn't feeling ready to face sugar and be controlled about it. I thought I might lapse again and go a little nuts like I did with the lollies in Week 5. So this week to slowly re-introduce sweentess back into my diet I've been adding a banana with some mixed berries into my morning green smoothie. I must admit I'm enjoying the smoothies a little more with a small amount of fruit but also realise how used to no sugar my body has become as they taste so sweet!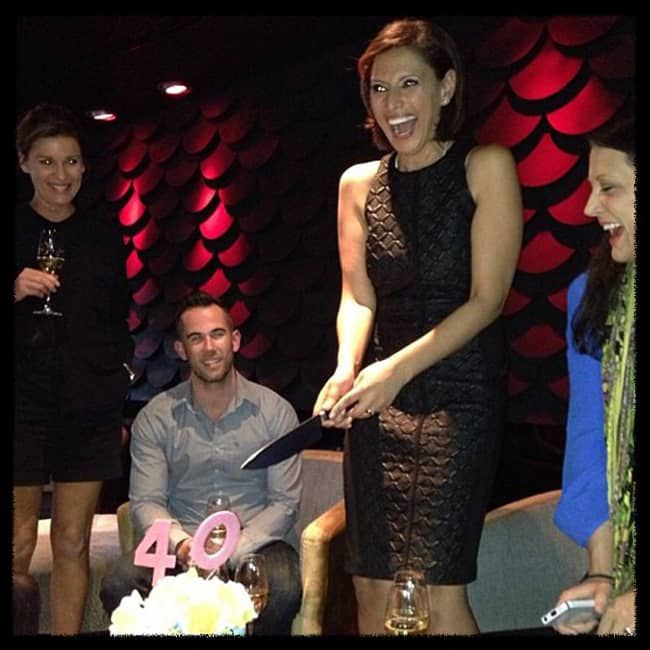 I caved again this week but I feel like I had pretty good reason to, as it was my birthday. On The Daily Edition on Friday I was surprised with a beautiful cake made by
Sweet Art
. It was brought out on set by a very naked Larry Emdur and by the looks of things it seems as though he's been doing I Quit Sugar too. Nice buns Laz! Naturally I caved and took a bite of the cake. On Friday night when I was celebrating my birthday at one of my favourite bars, 
Sokyo at The Star
I also had a full piece of cake. So I kind of caved badly this week but I figured it's not every day you turn 40 and I was so, so good for the remainder of the week to try and make up for it, if that counts for anything.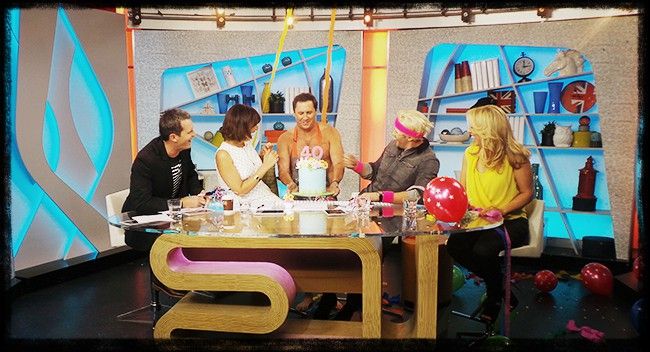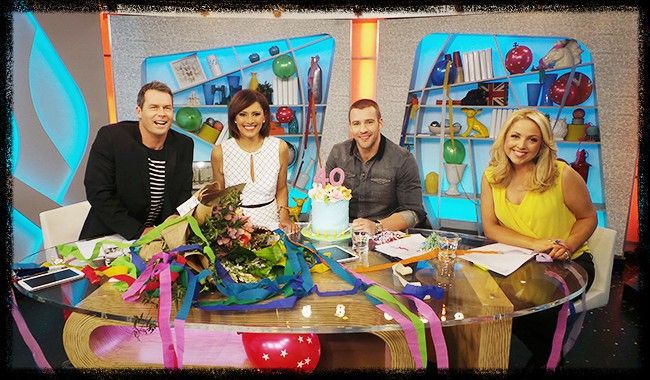 The IQS cookbook has some A-MAZING recipes to try out and for those of you who are ready to reward yourselves for coming this far sans sugar try the following recipe, I can't recommend it enough. To put it bluntly, it was bloody amazing! Marcus even loved it and he hasn't been quitting sugar. He said it had a 'cleaner' taste compared to regular sugary desserts. Seeing as he loved it so much, I'm guessing that's a good thing.
So here's how to make it… (I adapted it slightly as I didn't have all the ingredients so this is my version).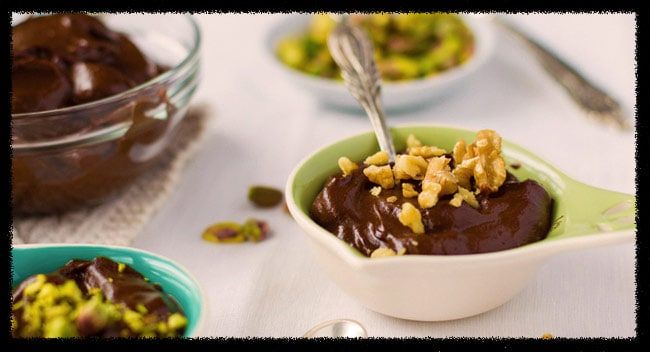 CHOCOLATE AVOCADO MOUSSE… pardon the pun but it is also choc full of antioxidants so is an anti-ageing sweet treat! 
What you need: 
2 ripe avocados
1-2 tsp stevia
1/2 tsp cinnamon
1/4 cup crushed walnuts / macadamias / almonds (whatever nuts you have… I used macadamias, walnuts and pistachios) alternatively you can use chia seeds but I'd run out.
1 ⁄4 – 1 ⁄ 2 cup organic raw cacao powder (I love rich, dark chocolate so I used 1/2 cup)
1⁄2 cup coconut cream (stored in fridge to firm)
pinch of salt
What to do: 
Simply pour all into a bowl, grab a hand-held mixer (or use your blender) and whiz your little heart out.
Put into small ramekins then store in fridge for half a day / a few hours to firm up a little.
Sprinkle on some crushed nuts / shredded coconut, serve and enjoy!
If you think this is good, get your hands on Sarah's IQS Chocolate Cookbook – the recipes are incredible! Get it here. You won't be sorry.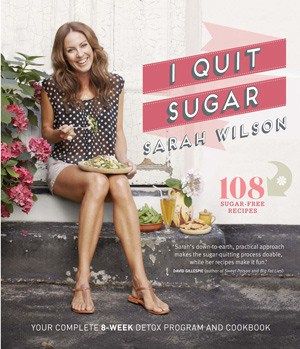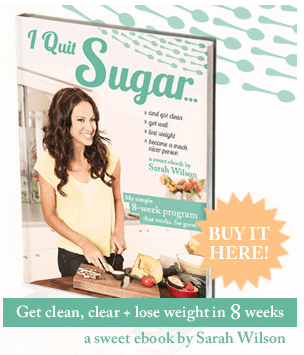 So how is everyone else doing post re-introducing a little sweetness into your diets? Did you totally fall off the wagon or approach it in a cool, controlled way?

Thinking you want to quit sugar? Any time is a good time to start so click on the book banners above to purchase your copy and get sugar free!