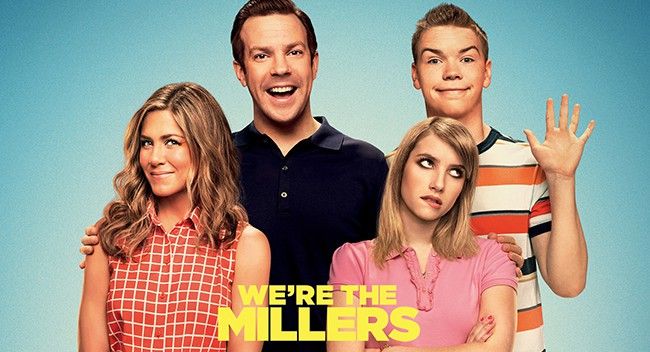 Get ready to cringe, laugh and just be entertained by the latest hot comedy We're the Millers. This movie gave us sore tummies, we were laughing that hard.
I love any movie about a dysfunctional family and this one takes it to a whole new level. We're The Millers follows drug dealer David who is asked to pick up drugs from Mexico for a huge cash reward. To make it less obvious he recruits a bunch of misfits to act as his family. He picks up a stripper as his wife (Jennifer Aniston), a teenage runaway as his daughter (Emma Roberts) and virgin teenage boy as his son.
The plot thickens as you watch these four characters trying to work together to get the package over the border. What's even worse is that they discover a high-powered Mexican drug lord has taken it.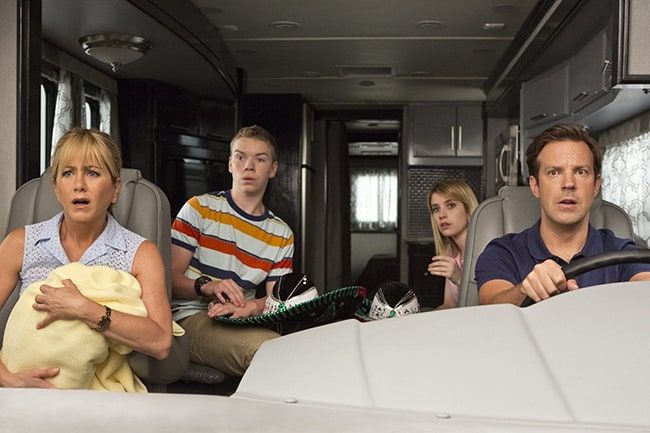 I loved Jennifer Aniston's performance in this movie. Just like in Horrible Bosses, she plays the over the top seductive woman so well. Jason Sudeikis (who also starred in Horrible Bosses) is another stand out as the lead character in this film.
This movie is definitely cringe-worthy but for all the right reasons. If you loved The Hangover then you'll appreciate the outrageous humour in this movie. I'd definitely recommend it for a night out with the girls or for a fun date.