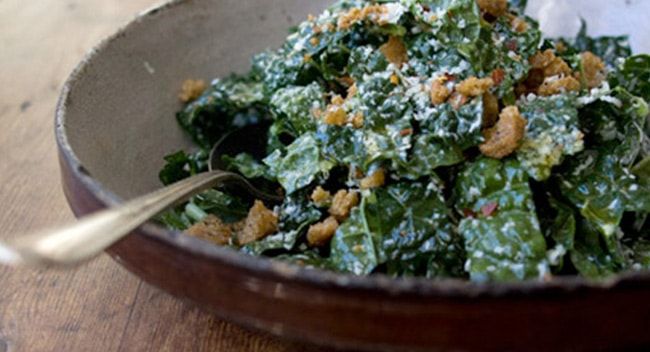 Uh oh…. It's that time of I Quit Sugar that I've been dreading. Yup – time to quit sugar 100%. I've gotta be honest – I was a little scared going into this week but I feel like since I started the program, I've been slowly prepping my body for this moment.
The " target="_blank">IQS book says that from the start of Week 3 everything that contains sugar (natural or otherwise) must go. That includes fruit, condiments (yep even tomato sauce, some brands contain over 50% sugar!) and all the obvious stuff that I already ditched, like chocolates and lollies etc. I know it sounds pretty tough to even give up on fruit, but when you're trying to rid your body of a toxin then you gotta do what you gotta do! Oh, and for those of you who are freaking out about wine – Sarah Wilson has said that it's still allowed (in moderation).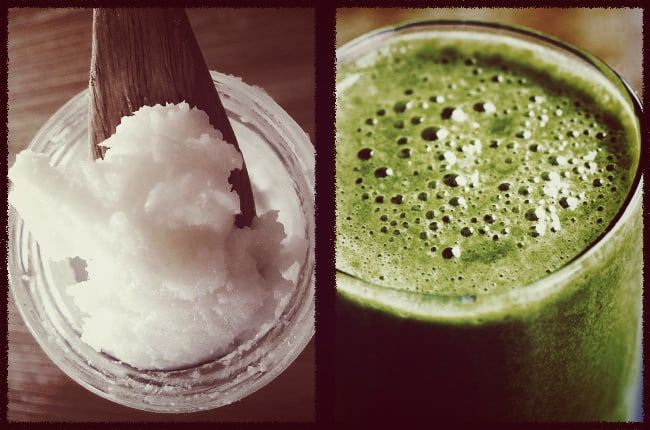 As you know from previous posts, I've been blending up my green smoothies but last week and this week they've been totally sugar free… So I have a little confession to make – by Wednesday I was so tired and REALLY craving sugar so I caved and put half a banana in, but I felt so bad that even though I enjoyed it, I was a bit disappointed with myself for cheating. I promised myself that I wouldn't cave again, so fingers crossed I can stick to that. I've been adding a big teaspoon of coconut oil instead to add a little sweetness.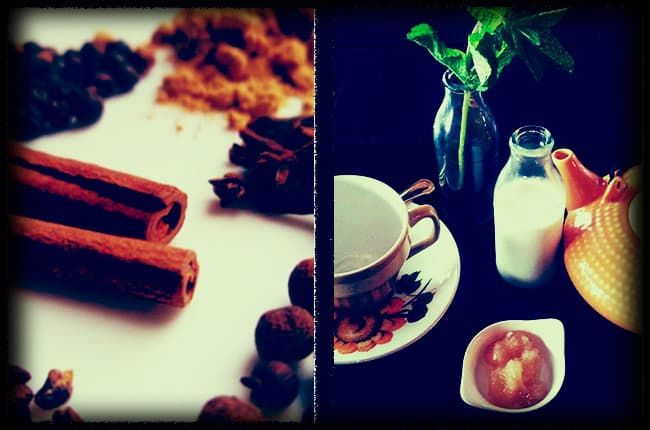 I've also been following the 'crowding out' technique that Sarah Wilson recommends in the I Quit Sugar book this week. Basically it means if you load up on all the good stuff, then you won't get around to eating sugar.
I like this idea as it means I'm getting loads of my nutrients but as great as that sounds I still reeeeeally miss dessert. This is where coconut oil and chai tea have become my lifesavers! While Marcus tucks into his nightly cup of tea and dark chocolate I have taken to frying up some sweet potato in coconut oil (surprisingly sweet) and enjoying a cup of chai tea. For the sweet potato, I use Melrose Unrefined Organic Cold-Pressed Coconut Oil/Butter. I think is one of the better tasting coconut oils out there and it's a bargain at only $8.99 from Chemist Warehouse. 
Then for the chai tea, let's be honest – I don't have time to make my own – so I opt for Celestial Seasonings Bengal Spice. This tea is amazing. Full of spices and sugar-free sweetness. I add just a drop of mlik and that tends to keep the craving monsters at bay. I actually carry a box round in my bag with me so that I can have one at work or make one to take on the run with me when I've overdone my daily dose of coffee (that's still allowed – hallelujah!). 
So there you have it fellow IQSer's! My tip for this week is to use coconut oil and chai tea – they're my heroes! What have you been doing to combat the sneaky cravings and replace the sweet treats in your daily routine?
Remember it's not too late to sign up to quit the sweet stuff! Click on the book banners below to order your copy of Sarah Wilson's I Quit Sugar books… 
In case you missed it you can read all about my Week 1 and Week 2 IQS experiences.