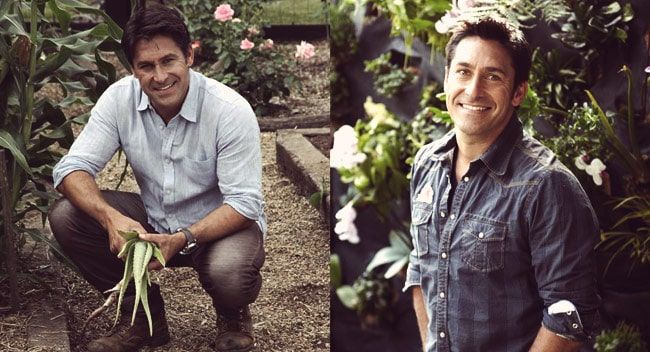 I've been lucky enough to know Jamie Durie for many years. Not only is he such a lovely, warm and genuine guy but he's also crazy talented – hello – he has a landscape and design business, furniture ranges and a TV show. If that wasn't enough, he's also just founded and released a beautiful organic skincare range, People For Plants, together with a couple of his friends.
People For Plants is certified organic, which is rare. Even better than that, it has a really high percentage of organic products – even rarer. The clincher for me though, is that it's affordable. Something that you think wouldn't go hand in hand – organic skincare and affordability.
We recently caught up with Jamie to find out more about the People For Plants Range.
What made you decide to come up with a skincare range?
The creation of People for Plants was a natural progression for me, and my good mates, Andrew and Anna. We have been friends for over fifteen years and we decided that we wanted to combine our expertise, using my experience in plants and horticulture with their organic know-how.
The range actually came about when my mate Anna was pregnant with her twin girls. Before being pregnant she didn't have any problems with her skin but when pregnant her skin changed to be dry and fragile. Then, being aware of what you can and cannot use when you're pregnant, Anna wanted a natural solution. The best solution for her was organic raw shea butter with its natural vitamin content, and lipids that mimic those of the skin. It naturally heals the skin. From the instant she used it her skin improved and felt better.
It was at this point that we thought about how we could share the benefits of organic and natural ingredients with a wider community. This is why we created a certified organic skincare range as we felt that there was opportunity in the market for real organic skincare products that are accessible and that contain generous proportions of botanically active ingredients.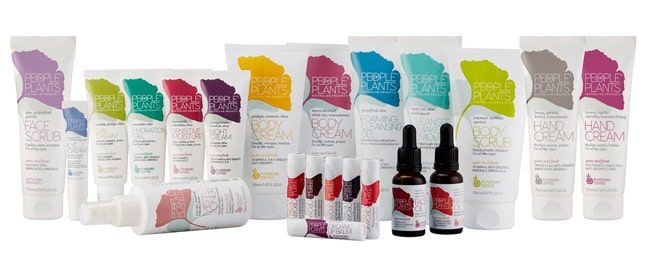 What's different about this range compared to other organic ranges?
In creating this we needed to understand what our consumers wanted in terms of benefits. We then searched the world to find the best organically certified active and beneficial ingredients, put them in in generous amounts so that to the products work.
What is different besides the high quality formulations that have a shelf life of three years is that they are accessible. For us that means that they are in your favorite stores like David Jones, Priceline Terry White, your local pharmacy and health food stores, and are priced between $9.95 and $29.95.
Why is using certified organic ingredients so important?
Certification of the ingredients and products reinforces the quality of the product as not only the finished formulation must be submitted to be approved by the organic certification body in this case the Australian Certified Organic (ACO) but each ingredient and every step in the process on its journey from field to finished product. This is the only true test of purity of product and ingredients as it is validated all the way. This philosophy of transparency is core to the People for Plants range as each product lists on the front the percentage of certified organic ingredients included whilst the back shows you clearly what ingredient is certified organic or of a natural source.
Being Australian Certified Organic (ACO) certified was the natural choice for the range as we are all committed to preserving our natural surroundings and environmental future. Using pesticides in our products was never a consideration as we wanted to ensure the range was as 'pure' as possible. Nature is the source of all good things as far as I'm concerned.
Which product in the range do you love the most and why?
My favorite product is the cucumber and aloe Hydration Gel together with the Face Scrub.
The garnet really helps to prevent ingrown hairs and the cleanser is not drying at all. I follow with the Hydration Gel which is also ideal when I am travelling as the pump does not leak and the gel with the aloe really keeps my skin comfortable.
When I am on location and in the garden my hands take a lot of punishment as I get in and do the work myself. The body scrub helps to get the dirt from my hands and body, and then I use the hemp, apricot kernel, macadamia Hand Cream to help repair my hands.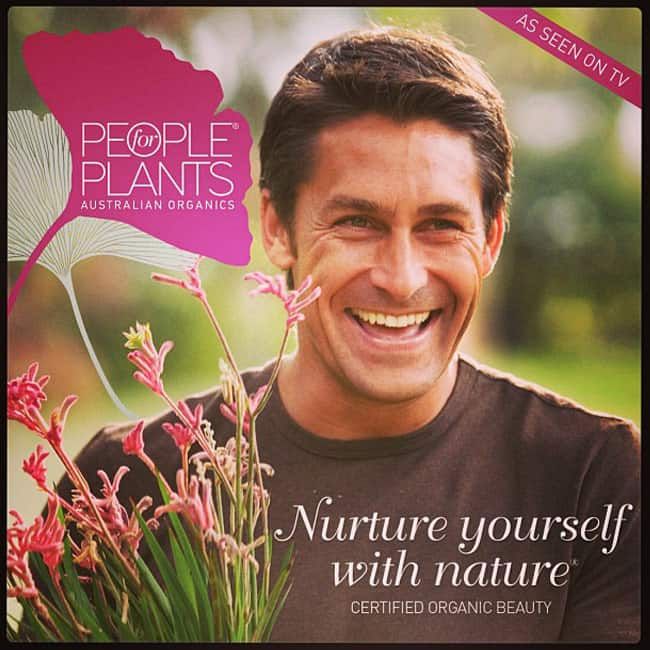 How has your background as a horticulturalist helped in developing this brand?
I've always been passionate about connecting people with plants and how just purely being around them can enhance our sense of wellbeing and helps make our life better. I've also been a great believer in the healing and nourishing qualities of plants. Mother Nature is still the ultimate medicine cabinet! This range gives me the opportunity to put together everything that I have learnt about plants and their benefits from around the world to develop a range of skincare products that really works.
What can people expect after using these products?
The thing that you notice firstly when you try the range is how great they smell. It is like the real deal in nature. The next is the texture, we wanted them to feel and most importantly work as well as any natural or synthetic brand….. and we have achieved this!!!
In terms of your skin it will start to feel softer, look more vibrant and be clearer. This is because we focus on adding high levels of certified organic active ingredients that are high in antioxidants and also omega oils which feed and strengthen the skin.
Can men use these products too?
Absolutely, they are simple to use and really work. The ones I can recommend are:
• grapefruit, aloe – Foaming Cleansing Gel – easy to use flip top that gets rid of the daily grime for a fresh thorough clean
• aloe, grapefruit, garnet – Face Scrub – Gentle particles of garnet work to get in the pores clean them out stopping ingrown face hairs.
• cucumber, aloe – Hydration Gel – Great after shaving or when you get a touch of the sun or when travelling to hydrate the skin,
• kakadu plum, calendula, chamomile – Eye Cream – Great for jetlag because of our native wild harvest kakadu plum
• papaya, quillaja, apricot – Body Scrub – For your body needs to be buffed
• ginkgo, coconut, shea – Ultra Rich Body Cream- Soothing and ginkgo is my favorite tree and the theme behind our range.
• hemp, apricot kernel, macadamia – Hand Cream – After a hard day's work helps them repair
Will the brand branch out into more than just skin care? For example – hair products or other beauty products?
Potentially, the great thing about People for Plants is with our knowledge that we have developed with creating the range that we are better equipped to develop more products. We are already planning on adding new products to the line up and we already have a substantial 22 products in the range!
We would love to create products that extend beyond beauty to these which inspire a holistic approach to wellness. We are currently working through these ideas at the moment and as we know more we will share them with you.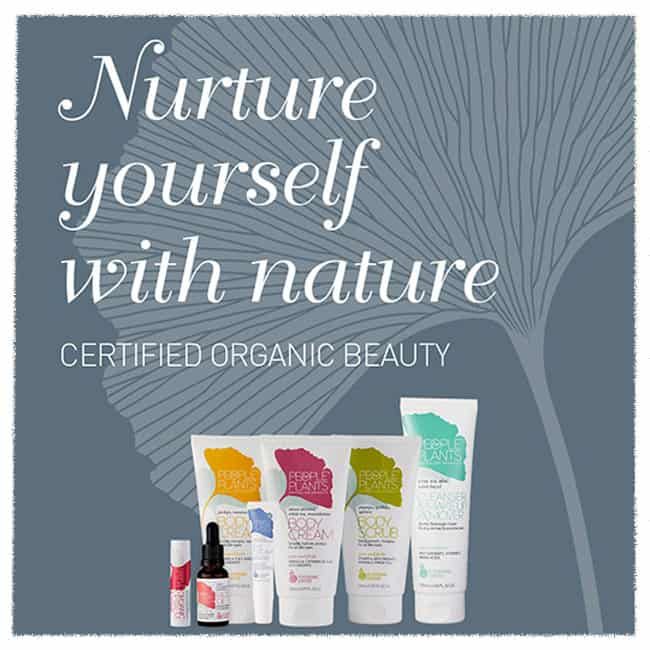 We all know who you are but how would you describe yourself?
I'm one of those people that likes to bite off more than I can chew and then chew like hell! I'm quite driven and have a lot of ideas and am passionate about following through with them. Nature is my greatest inspiration. I love to travel and spend time off kicking back with family and friends.
You seem to be juggling quite a lot – what are your tips for maximizing your day?
I try to meditate whenever I can, drink a lot of vegetable and fruit juices that I make myself (I love making up new juice combos). Exercise is a great way for me to de-stress and looking into my beautiful Rhodesian Ridgeback dog Bodhi's eyes always brings me back down to earth. .. AND I have an amazing team that supports me every day.
You've got your landscape and design business, furniture ranges, TV show and now People for Plants. What's the best business tip you were ever given?
Work hard and trust in your instincts and back yourself.
Can you submit a selfie that embodies who you are?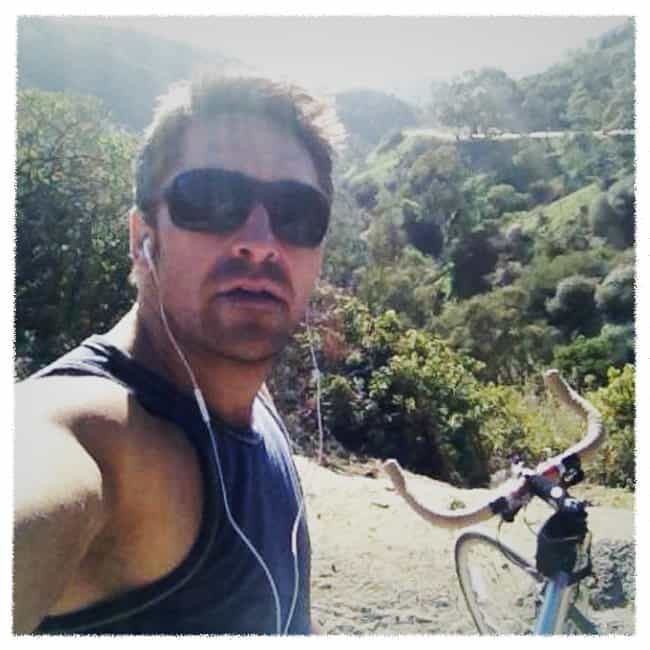 With an array of 22 products including lip balms, hand creams, body scrubs and cleansers, you can get your hands on the People For Plants range from David Jones, Priceline, Terry White and other pharmacies and health stores nationally.