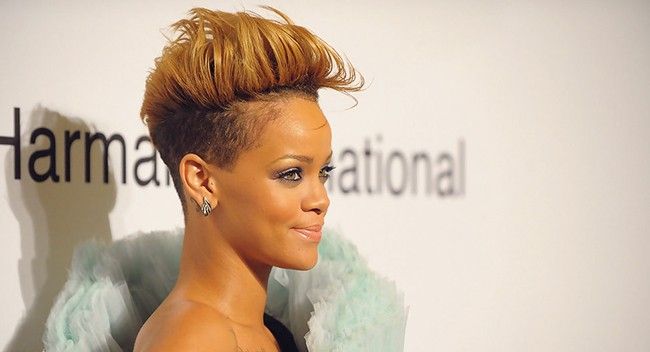 When Sarah Jessica-Parker and Miley Cyrus stepped out on the red carpet at the MET Gala sporting hot Mohawk hairstyles, fashionistas everywhere reached for their hairspray and started to tease their hair up higher than high.
If you've been wanting to try it but weren't sure how, we'll show you. Don't be afraid, there's no need to reach for the scissors! The faux-hawk is easily created with a few simple techniques, which means you can sport the style without committing to what would be, let's face it, a pretty drastic change!
At swiish, what we love about the faux-hawk is that it's unlike any style we would normally wear. It instantly adds edginess and attitude to your look.
It is also a great style to try when your hair is transitioning from short to long.
The key with this style is to not have clean hair when you do it – you want to have gone a day or two, and use the natural oils from your scalp to get the look. For long hair, you also need a very strong hold hairspray – the stronger the better as it needs to be able to freeze your hair in place. For short hair, you need styling product or clay to hold the hair in place.
There are a few excellent YouTube tutorials that show you how to get the look. Here are two of our favourites:
Tutorial for long hair:
Tutorial for short hair:
Need more inspiration? Take a look at our gallery: