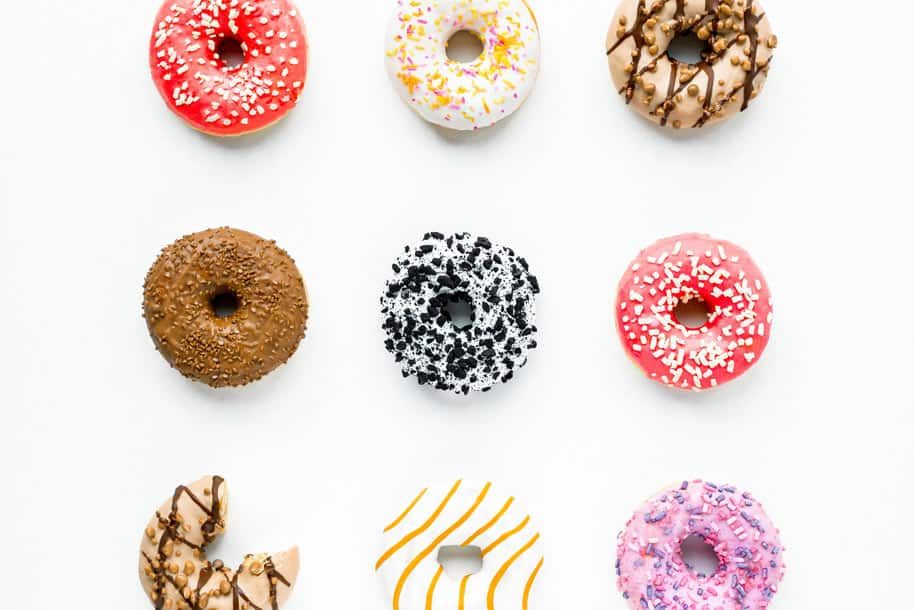 Sugar cravings are something we can all relate to. Once you start, it can be hard to stop. Whilst there is a growing awareness about the effects of sugar on the body, often we can struggle with knowing how to stop these cravings. But it can be done.
First, let's understand where those cravings come from
You may have heard the phrase "the gut is the second brain" – that's because more than 100 million nerve cells line your gastrointestinal tract. These cells send triggers to the central nervous system that trigger mood changes and these mood changes can set off that sugar craving.
Now, The Fix! 
Extensive research shows that leafy greens are essential for feeding good gut bacteria. This good gut bacteria is what keeps your system alkaline. And the alkaline environment reduces your sugar cravings. BINGO!
Now an alkaline environment sounds great, but how can this be achieved (easily)? Experts suggest boosting your daily diet with 5-7 servings of vegetables. Too hard? Take a shortcut with a daily greens supplement. SUPERGREEN Superfood Powder contains a unique blend of 40+ ingredients including probiotics, prebiotics, medicinal mushrooms, adaptogens, and plenty of fruits and green leafy vegetables. Now that's a sugar-busting bang for your teaspoon!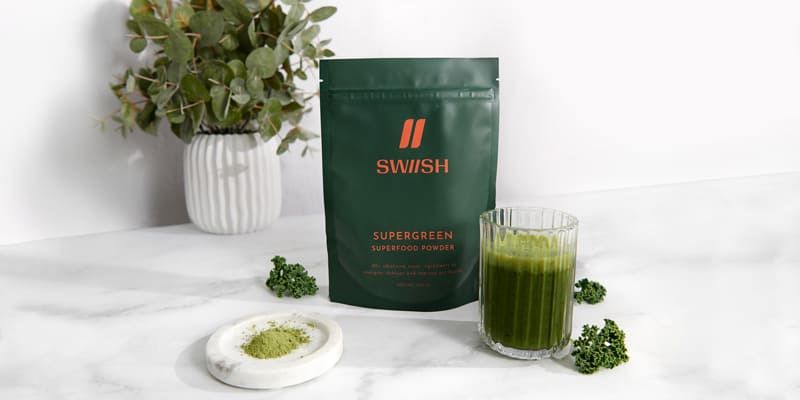 The Powerhouse Ingredients 
Kale

Bromelain

Flaxseed Meal
Each of these ingredients serve as sources of green goodness that alkalise and therefore positively impact your gut microbiome. Kale is rich in the minerals manganese and zinc that help regulate blood sugar. Bromelain is a natural digestive enzyme found in pineapples that supports the breakdown of food in the gut. Flaxseed Meal is high in fibre to support sustained energy release and hormones. Creating the perfect superfood remedy for beating your sugar cravings.
WANT MORE? CHECK OUT OUR WELLNESS SECTION FOR INSIDER INFO AND EXPERT ADVICE TO FEEL AMAZING INSIDE + OUT!
This content is intended for informational purposes only. It should not be used as medical advice, diagnosis or treatment. The views and information shared within this article by SWIISH and/or (if applicable) by another health professional or expert are for educational purposes only. Any views shared by a health professional or expert are the views of the expert and do not necessarily represent the views of SWIISH. We always advise you to seek assistance from a medical professional if looking for specific advice, answers or treatment.