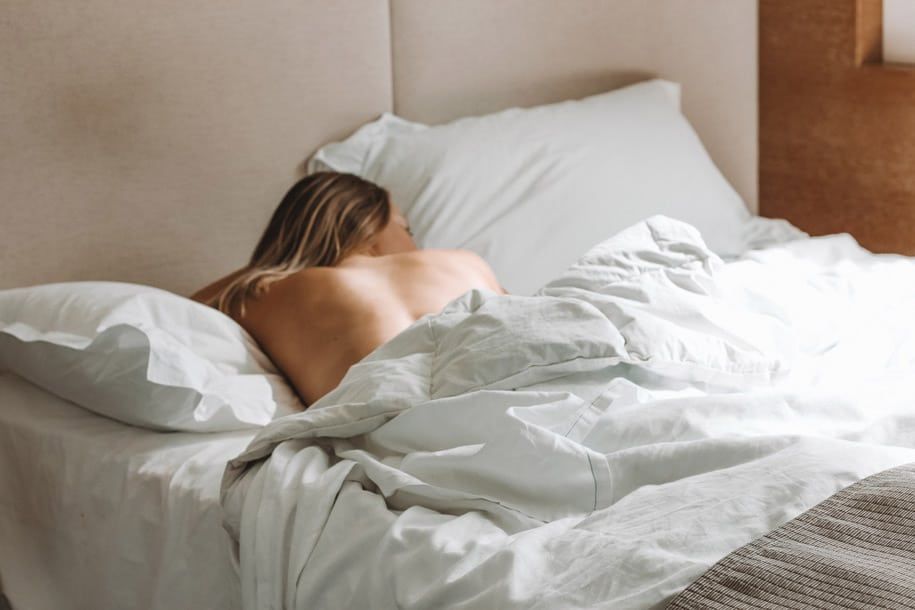 It's getting late, you're tucked up in bed, almost asleep when suddenly the mood strikes. The question is, do you or don't you? The fear of getting revved up and not being able to sleep is in the back of your mind – will this really be worth it? The answer is YES. Turns out that sex before bed will not only help you fall asleep faster but help you stay asleep. Now that's a no-brainer.
But How?
It's all thanks to hormones. Sex produces a cocktail of hormones – oxytoxin, dopamine and serotonin – talk about a post-climax glow! All hormones activate pleasure centres in the brain, putting you into a pleasant, relaxed state whilst also reducing stress.
Dopamine: The 'feel good hormone' is associated with bliss and euphoria.

Oxytocin: The 'love hormone' is released during contact or intimacy.

Serotonin: The 'happy hormone' lifts your mood, improves sleep and sexual desire.
5 More Hacks To Help You Sleep
1. CREATE YOUR SANCTUARY
From dim lights to cosy candles and fresh sheets, create a space where you want to snuggle down for the night.
2. GET OILY
Shown to improve sleep by having a calming effect on our body's nervous system, organic Magnesium Oil is the sleep hack we all need to know about. Simply apply 1-2 pumps to your body before bed and let it work its magic.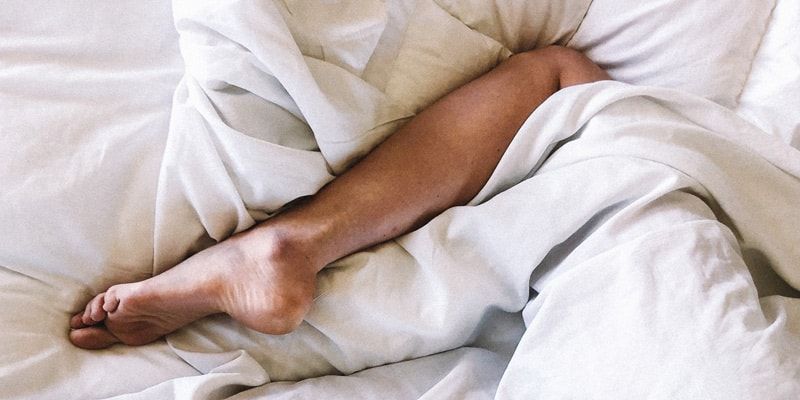 3. GET CLEAN
No, we're not just talking about having a shower before bed (yes that's good too) – we're talking a clean mind. It's important to switch off before bed – easier said than done right?! Try a brain dump, make a list, check it twice and then put it away.
4. SLUMBER SUPPORT
SLEEP Superfood Powder helps improve sleep quality by calming an overactive mind whilst improving relaxation. Containing a key combination of melatonin-producing ingredients to give your body the sleep it deserves.
5. GET OUTSIDE
Our circadian rhythm is vital for sleep. Waking up in the morning and getting sunlight first thing can actually help you produce adequate amounts of melatonin and help you sleep better at night.
WANT MORE? CHECK OUT OUR WELLNESS SECTION FOR INSIDER INFO AND EXPERT ADVICE TO FEEL AMAZING INSIDE + OUT!
This content is intended for informational purposes only. It should not be used as medical advice, diagnosis or treatment. The views and information shared within this article by SWIISH and/or (if applicable) by another health professional or expert are for educational purposes only. Any views shared by a health professional or expert are the views of the expert and do not necessarily represent the views of SWIISH. We always advise you to seek assistance from a medical professional if looking for specific advice, answers or treatment.