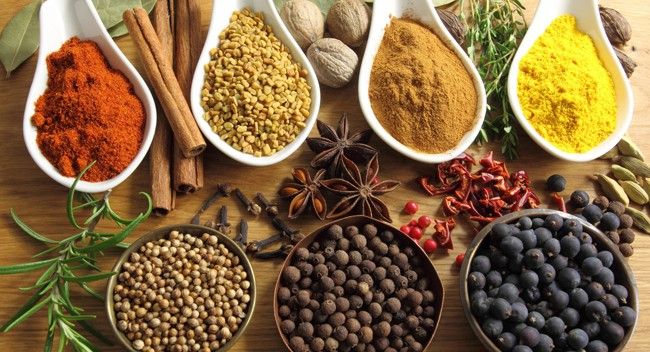 I am a self-confessed chilli addict. The hotter the better. It makes most meals taste way more delicious, as far as I'm concerned. So the fact that chilli also contains Vitamins C, A and E and helps to aid digestion makes me one happy lady.
That's what I love about spices – they can be incredibly beneficial for your health and yet with many of them, you only need to add a pinch to reap the benefits. The trick is choosing the right spices for your body's needs.
These are just a few amazing spices you should definitely be looking to add to your diet, pronto:
Cinnamon

Numerous studies have found that there are a multitude of health benefits one can gain from a little ground cinnamon. Cinnamon regulates blood sugar, reduces cholesterol levels and even raises the rate of your metabolism for a short period after you eat it, meaning you burn calories faster without doing anything! Woo hoo! It also has anti-fungal properties, helps fights cancer cells, has an anti-clotting effect on the blood and is anti-inflammatory. Incredible, we know. It seems like the health benefits of this tasty little spices are endless!

I've found that cinnamon is very easy to add to both sweet and savoury dishes. One of my favourite simple breakfasts is a cupful of mixed berries, topped with a couple of large dollops of plain Greek yoghurt, dusted with a teaspoon of ground cinnamon. Even while I was on the 'I Quit Sugar' program I found that adding half a teaspoon of cinnamon to my tea was a great trick to sweeten a hot drink without resorting to sugar.
Oregano

This garden herb has been proven to be anti-bacterial, a potent anti-oxidant (even better than blueberries according to research!) and exceptionally high in vitamin K which is essential for normal blood clotting and healthy cell growth.

Although many of us already add oregano to traditional Italian dishes like pizzas and pasta, I like to prep a favourite snack of mine with oregano, and that is haloumi. Yup, trust me – this one is delish! Spice up your haloumi by topping it with some finely sliced fresh oregano and chilli, drizzle a little olive oil and a squeeze of lemon juice over the top, it's so delicious and always gets a massive tick of approval when I make it for friends who come over.
Rosemary
Rosemary has been used for its medicinal properties for centuries, and now studies have confirmed that it is beneficial for a number of ailments. It boosts liver function, helps to cleanse the digestive system, can help get rid of a migraine and is also apparently very good for brain function. It's been shown to improve age-related memory loss and lowers the risk of diseases like Alzheimer's.

Personally I love to marinate meats in rosemary BBQ sauces and it's oh-so-easy to add a sprig of rosemary to your Sunday roast.
Turmeric

It's found in most curries, but did you know that a healthy dose of turmeric helps you to fight the common cold, prevents the build-up of bad cholesterol, regulates blood sugar levels and may even help prevent and fight cancer cells? Amazing, we know! In addition, turmeric is a strong antioxidant, benefiting your skin and overall health.

Most curry recipes have some turmeric in them but if you're not a curry fan, try adding 2 teaspoons of ground turmeric and a teaspoon of dried chilli flakes to your next sweet potato soup. Trust us, it's delish!
Thyme

Thyme is very nutrient-rich; it's packed full of manganese (a vital component of nutrition which can help prevent joint pain, arthritis, and osteoporosis, just to name a few), vitamin K, iron, calcium and fibre – so even a small amount is doing you good. It's also great for your respiratory system, is anti-fungal and anti-bacterial, and if you're struggling with adult acne, incorporating some thyme into your diet may be particularly beneficial for you as it's been shown that thyme can help eliminate the bacteria that causes acne. The flavour of thyme isn't too pungent so you can add it to a number of things without kids or fussy eaters minding. Personally I love to sprinkle thyme onto my roast potatoes before putting them in the oven.
Lemon Rosemary Tea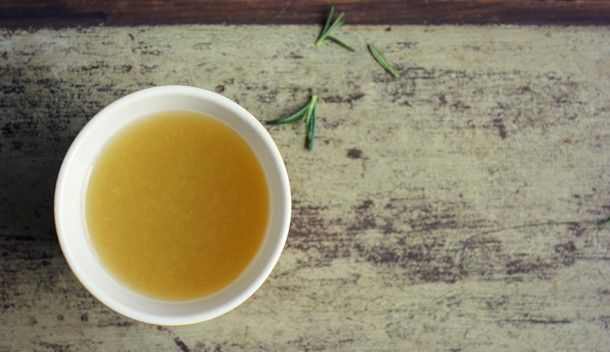 I love to brew a healthy tea using spices – it makes me feel like I'm getting the health benefits whilst also enjoying the full flavour of the spice. I find this lemon, honey and rosemary tea recipe very calming, both the brewing process and the actual tea itself.
What you'll need…




•

500ml water


•

1 tbs roughly chopped rosemary


•

Juice of 1 lemon


•

Honey to taste

What to do…
1. Bring the water and rosemary to boil over high heat for a minute. Then remove from the heat and set aside to steep for a few minutes.
2. Add lemon juice and honey to your liking and stir until the honey is dissolved.
3. Strain out the rosemary before serving by passing it through a strainer.
*Recipe adapted from mydarlinglemonthyme.com