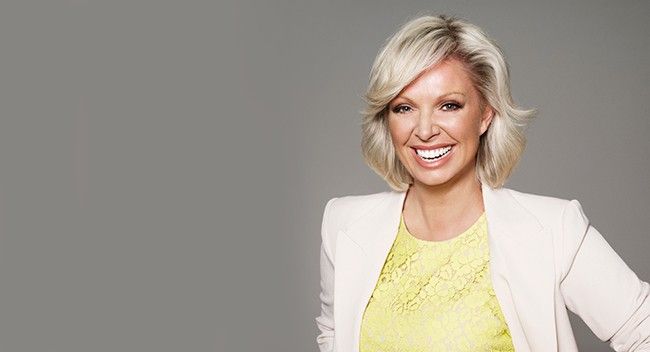 A successful, powerful and inspirational entrepreneur, Shelley Barrett is a woman who knows what she wants. As the leading lady behind ModelCo, an international beauty brand adored by celebrities and women the world over, we can be assured she knows a thing or two about beauty and what consumers want.
We chose Shelley as our first swiish woman as she is someone we have always admired. She goes from strength to strength and also produces some of our favourite beauty products (see here). You'll always find Liplights in Sunset and Cheek & Lip in my beauty bag, that's for sure. We hope that you are as inspired as us by Shelley's success story and are as obsessed as us with ModelCo!
We all know who you are, but how would you describe yourself?
Hard working, passionate and determined.
What does the phrase/notion of 'having it all' mean to you?
I don't know that you can truly 'have it all'. Entrepreneurial by nature, I am always looking for the next innovation, development or business idea. I feel that living a holistic, balanced life where business is good, family is happy and healthy and I am feeling good about myself is pretty close to 'having it all'.
What's your favourite saying, why?
The motto that I live by is "never give in, never give up and never take no for an answer".
Three tips for maximising your day?
Always make time for a healthy breakfast. I start my day with a glass of warm water with lemon, then move onto a big green smoothie to kick-start my energy levels and help me to power through the day.
Don't overcommit. Set achievable goals at the start of your day and don't plan too far in advance.
Have infinite patience! Patience produces immediate results.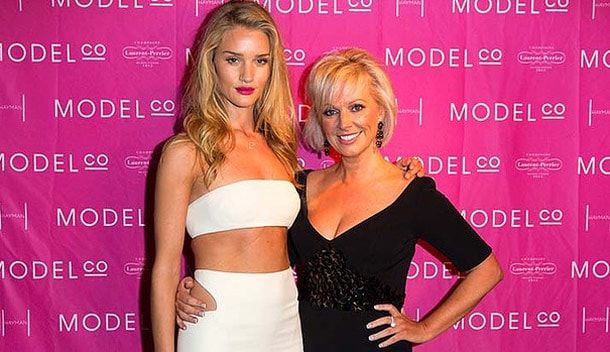 What advice would you give those who look up to you as their role model?
Never be afraid to make mistakes; you learn from everything that doesn't go to plan and 100% follow your instincts. If you know you're onto something, keep pushing for it until you get there. Don't give up.
Do you believe in brutal honesty or sometimes lying or omitting truth to spare someone's feelings?
Anyone who works with me will tell you that I am honest. I am upfront and truthful, but fair. I don't think lying spares anyone's feelings in the end.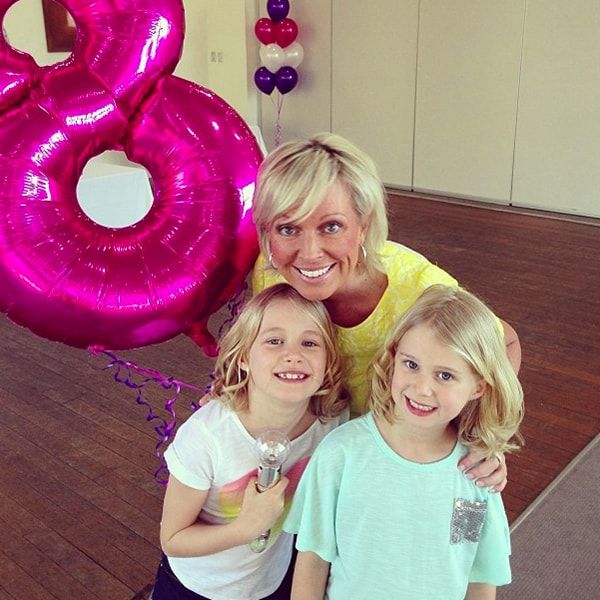 Do you regret anything you did to get to where you are now?
I'm a big believer that there are no mistakes or regrets in business, just results which you can learn and grow from.
Best business tip you were ever given?
I learnt a lot from my mother, who instilled in me to really trust my instincts. When I originally thought to launch the first ever 'Tan in a Can', several manufacturers told me that it would be impossible to put a self-tan formulation into a can. I persisted. I researched until I found a manufacturer who would produce the product for me! Tan in a Can was a phenomenal innovation that transcended convention. Trusting my gut instinct that I could create a product in a very competitive market was the best decision I made. If I hadn't, Tan in a Can wouldn't be the global best seller it continues to be today.
What song best describes your personality?
Spinning Around by Kylie Minogue – my life is fast and full on but I love to have a great time along the way.
Favourite TV show, why?
I am not sure you really want to know?!?! I am a sucker for a good crime show or occasionally a reality show as it helps me to switch off and have a laugh. I can't go past a good series of The Bachelor or Big Brother. I also love the X Factor (and I am partial to a bit of Farmer Wants a Wife).
What are you currently obsessed with?
I would have to say ModelCo's new SPF50 sunscreen range. BODY BRONZE doubles as an instant wash off bronzer, meaning you are left with a subtle bronze glow instead of the thick white residue that sunscreen is renowned for. It's perfect for the races and outdoor party season. DAILY FACE SPF50 is an everyday, lightly tinted matte sunscreen for the face – it even has an innovative strawberry SPF50 Lip Balm and hidden mirror making it convenient and clever! I use it every day. And of course my new favourite book 'E Squared' by Pam Grout, perfect when I need to re-focus on how to create everything I want in life.
Blog of the moment you're enjoying?
I don't have much time to read blogs but I do love Styled by Phillips and Kate Waterhouse for fashion and beauty inspiration.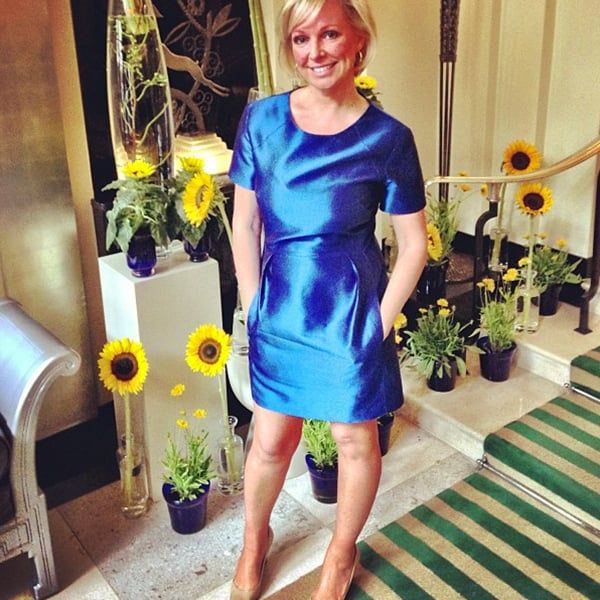 What's your best fitness tip?
Make the little things count. Whether it is going up and down the stairs to speak to my team rather than intercom them – it all adds up especially for those who are time poor.
What does your fallback, never-fail outfit look like?
A wrap around dress and a great pair of heels!
Whose wardrobe would you steal if you could?
Jennifer Aniston always looks beautiful. She has a great, classic, understated style.
Who is your favourite beauty icon, why?
Audrey Hepburn. Her look will forever remain timeless. She was always stylish, glamorous, chic and sophisticated.
Kooky or unusual beauty tip?
When applying fake tan to your face, your pores can sometimes be blocked with the product. You can prevent this from happening by rubbing an ice cube over your face before application. This will close the pores and stop those tell-tale black spots from appearing.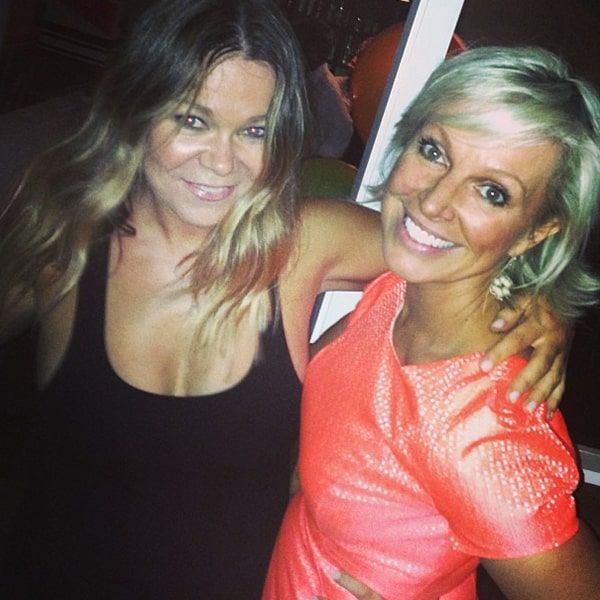 What will we find in your beauty bag?
My beauty bag must-haves include ModelCo's LashXtend Mascara, the perfect everyday lengthening mascara, La Prairie Caviar Balls for when my skin needs a hydration boost, ModelCo's Fluid Splash Foundation, which is water based, as it truly leaves your skin feeling hydrated and looking flawless all day, ModelCo SHINE Ultra Lip Gloss and my current perfume of the moment, Dot by Marc Jacobs – it's the perfect balance of fruity and floral.
What's one thing you wish everyone would do more?
Take risks. I'm a big believer in getting out there and giving things a try, because you can do all the university degrees and TAFE courses but hitting the ground running and learning from your mistakes is the best learning of all.
Can you share a selfie that embodies who you are?
Sure – I love to have fun and spend time with friends and family.