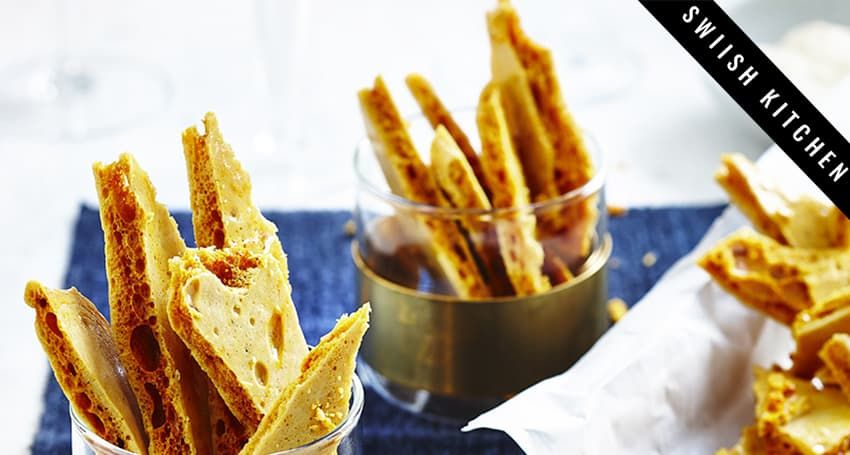 "I can have my cake and eat it too."  Around here, this saying isn't unheard of.  In fact it actually makes up a huge part of our food mantra, which is all about listening to your body and enjoying everything in moderation.  No ultra-restrictive diets here!
That's because we know that eating sweet treats doesn't have to mean extra guilt or extra gym sessions.  Get the right ingredients together and you can create something that's delicious, indulgent and super light as well.
Take this Guilt-Free Honeycomb for instance.  With only 39 calories per serve, this delightful dessert is also dairy-free, gluten-free, nut-free and vegetarian.  With a rich, honey flavour and a distinctive crunch, this yummy treat is like a gourmet version of Cadbury's crunch.  
The best part though?  The recipe is as simple as it gets – three ingredients, one pan, 15 minutes.  If you're looking for a quick sugar fix, we definitely recommend giving this one a go.  
And remember, if you like this one, you'll find heeeeeaps more lean, healthy, delicious, quick and easy recipes in our cookbook, THE GOOD LIFE, which you can pick up now from our online store right here.