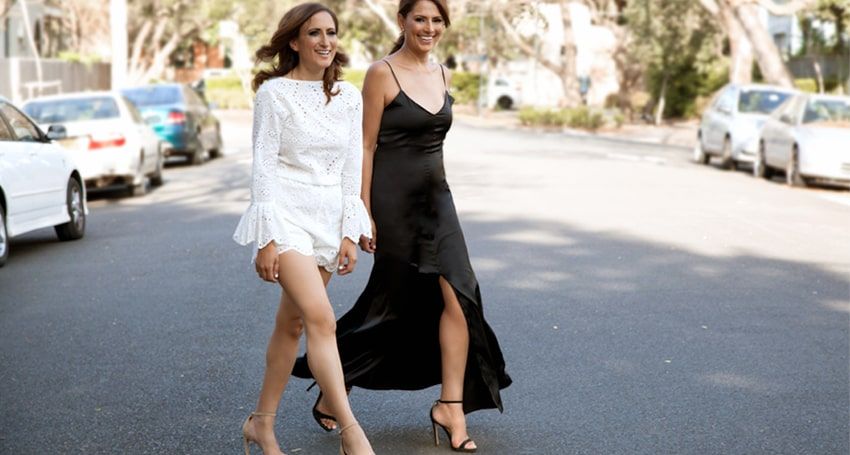 Slip dresses are undoubtedly one of 2016's biggest trends.  It started as part of the 90s comeback, as well as the pyjama-dressing craze, which saw models and celebs strutting the streets in pj pants and matching silk sets.  But it wasn't long until the simple slip dress stole the show!
In winter, we wore it layered over turtlenecks and under jumpers and coats.  Now, as the summer weather starts to roll in, we're wearing it in new, exciting ways.
With a sleek style, a maxi cut and soft, slinky fabric, our LET IT SLIP black dress is everything a slip dress should be.  Here's how to style yours this season…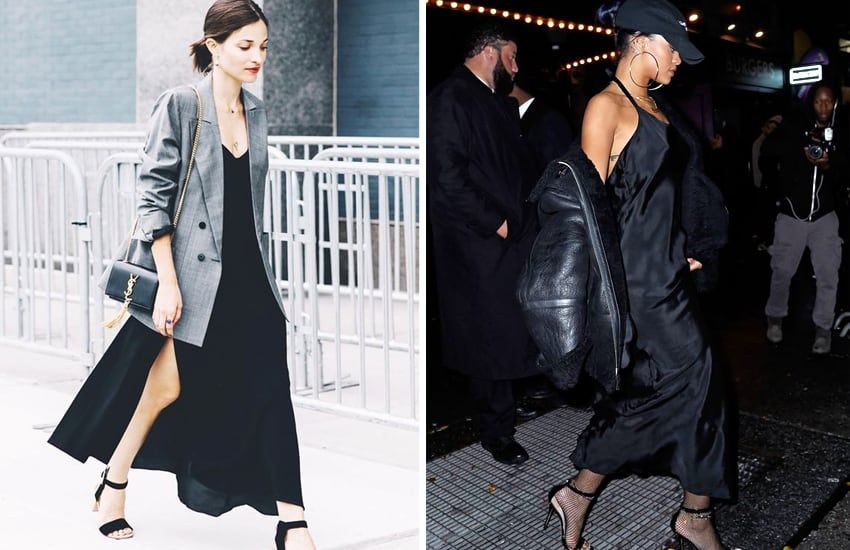 As an 'in-between' season, Spring doesn't always have the most predictable weather.  Pairing an oversized blazer or stylish bomber with your slip dress is the perfect way to keep warm and stay on trend at the same time.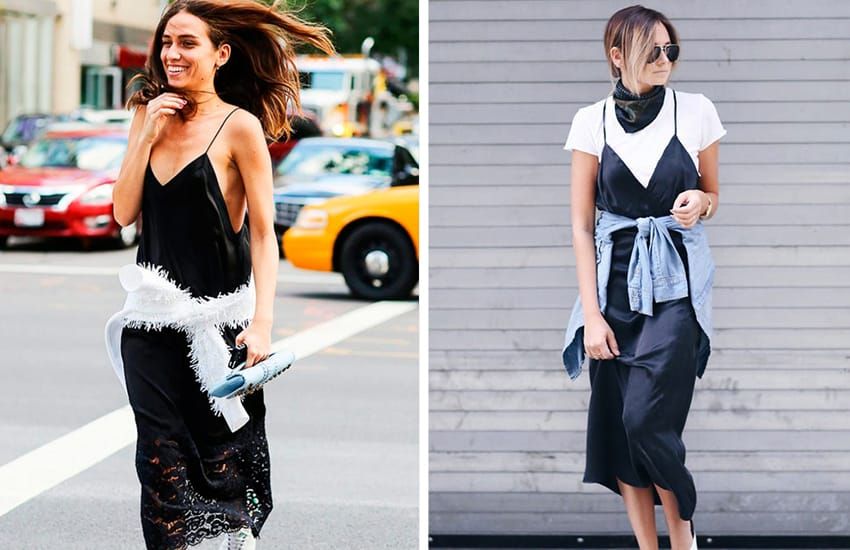 As slips don't hug your body, you may like to create shape in other ways.  Try tying a jumper or jacket around your middle to accentuate your waist.  Complete the outfit with a pair of white sneakers or sandals for a cool, laid-back look.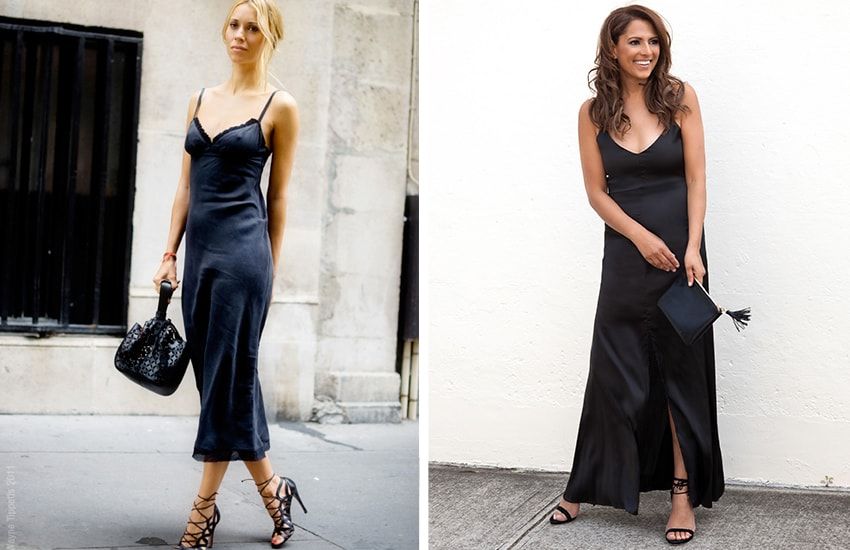 What could be more chic and elegant than a simple maxi slip paired with a sleek necktie?  Teamed with a clutch and high heels, this is the perfect outfit is perfect for your next dinner or event.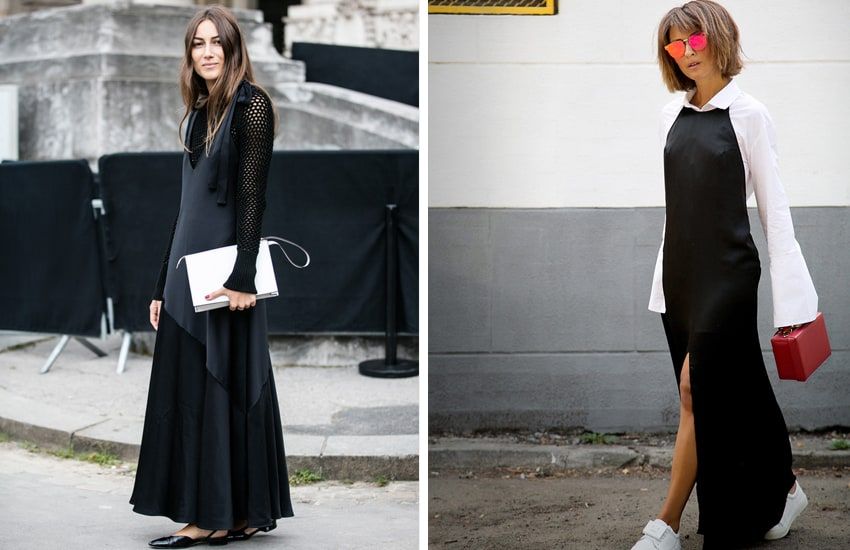 If you're going to wear a shirt under any dress this season, it has to be the slip dress.  They were practically invented for layering!  Pair your slip with a netted top or bell sleeve shirt for a truly fashion-forward look.