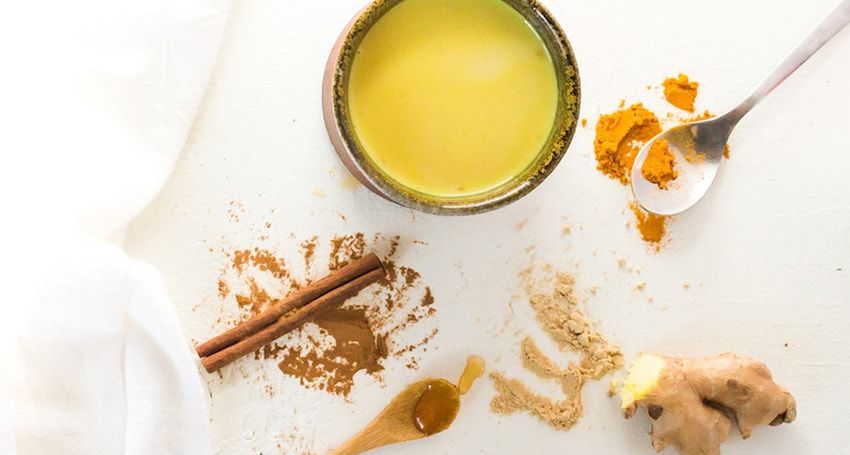 You might not think this humble spice is all that exciting but turmeric – and in particular, turmeric milk – is an amazing, anti-inflammatory detox drink with a world of health benefits!
Turmeric milk is often used to ward off the winter flu and has even been called a 'natural aspirin' due to its amazing ability to relieve the pain and swelling caused by headaches or injuries.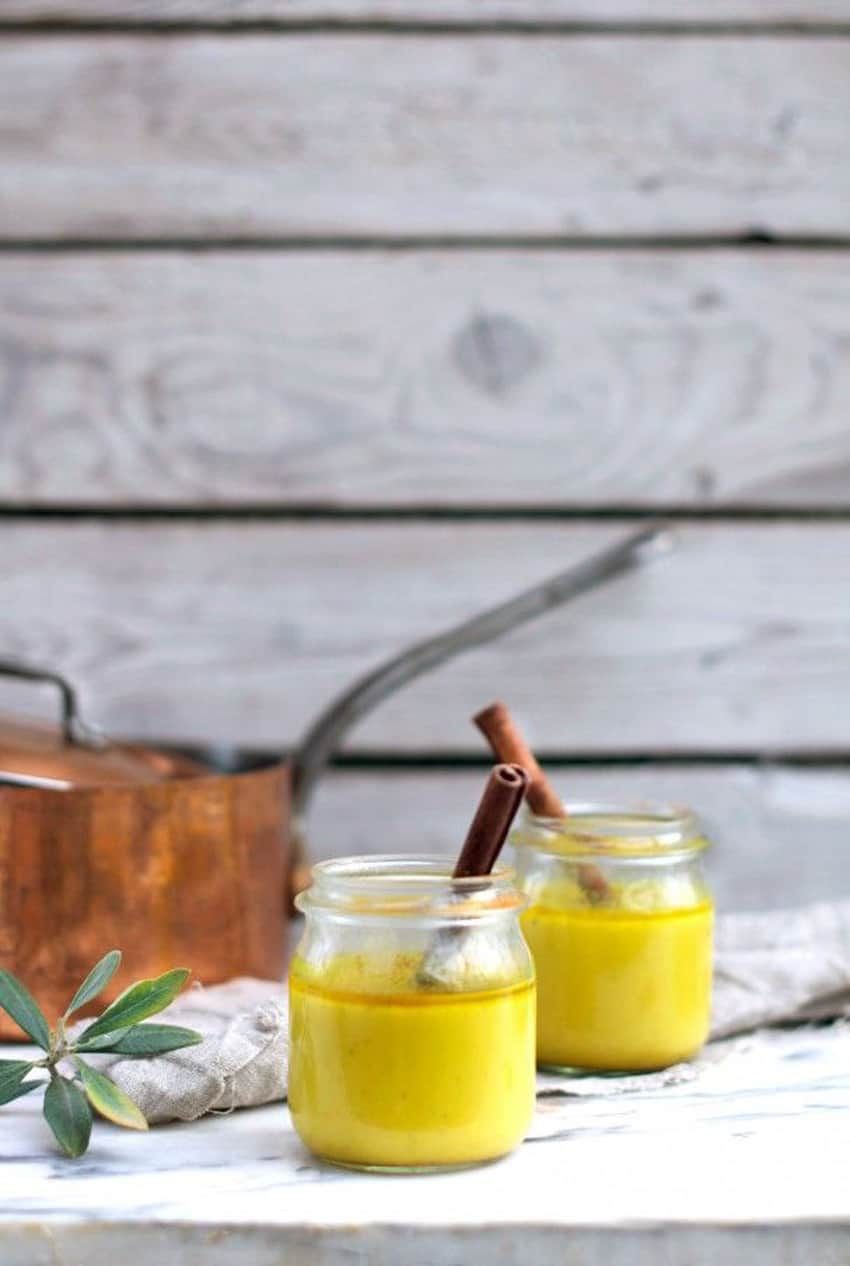 It's even said that turmeric milk helps to fight free radicals that damage the skin and make it lose its elasticity.  Hooray!
Now that winter's here, you need to try at least one of these recipes!  There's nothing better than snuggling up on the couch with a blanket, your fave tv series and little mug of this miracle milk. The perfect drink before falling into a deep, restful sleep!
TURMERIC MILK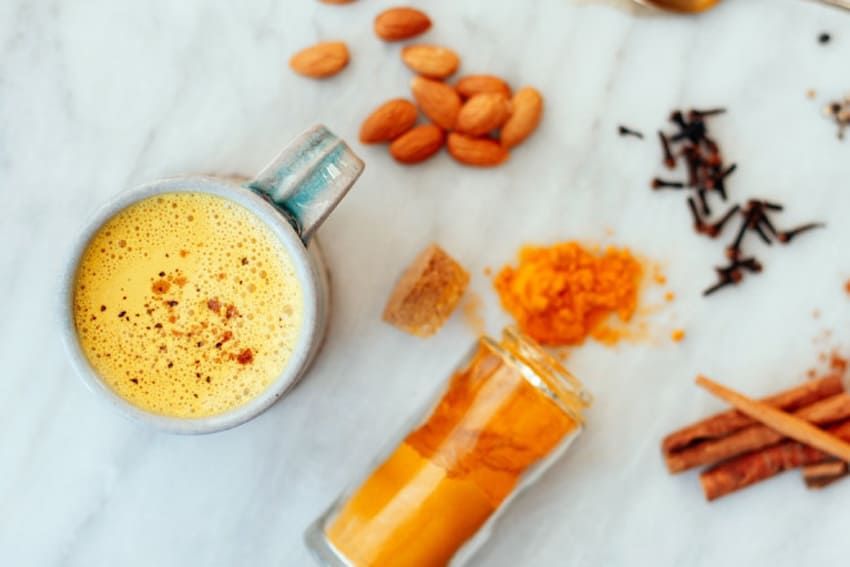 WHAT YOU'LL NEED:

2 cups almond milk
1 tbsp honey
1 tbsp coconut oil
1 tsp ground turmeric
1 cinnamon stick or 1 tsp ground cinnamon
small pinch black pepper
small pinch grated ginger (fresh is best)

 WHAT TO DO:

Simply pour all ingredients into a small saucepan, bringing to a light boil. Whisk to thoroughly combine all ingredients
Reduce heat to low and simmer for 20-30 minutes, stirring occasionally
Strain if you have large pieces of cinnamon, peppercorns, ginger etc.
Serve and add honey to taste. This is best enjoyed warm, straight from the saucepan.
Enjoy and reap the benefits of this delicious, golden winter warmer!

*Original recipe here

 

TURMERIC COCONUT LATTE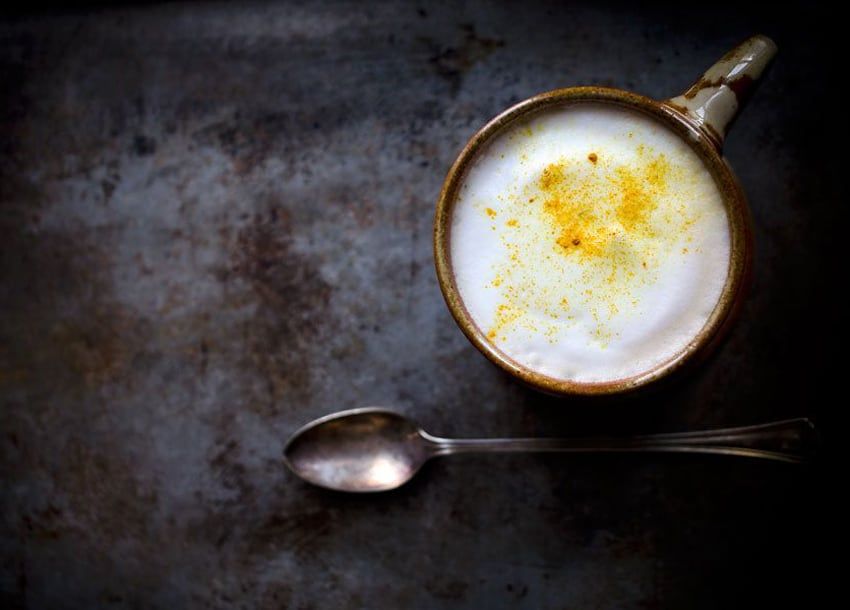 WHAT YOU'LL NEED:

250g fresh, young coconut meat
30g peeled, fresh turmeric
15g peeled, fresh ginger
1/2 tsp cinnamon
1/2 tsp fresh lemon juice
560ml fresh coconut water
pinch sea salt

WHAT TO DO:

Combine all ingredients in a small pot
Warm over medium heat with lid on
Let cook over medium heat for about 9 minutes
Transfer to your blender and blend on high for about 2 minutes
Enjoy warm or chilled as a slightly sweet, spiced treat. I like mine warm.

*Original recipe here