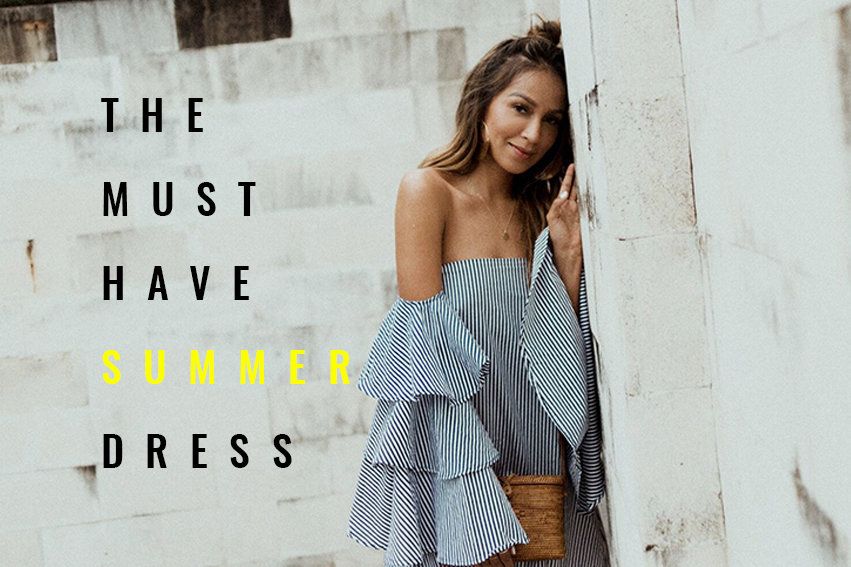 If winter is all about our favourite jeans, chic sweaters and the IT boots of the season, then summer is all about sunglasses, straw bags and the dresses that every It Girl, fashion blogger, celebrity and stylist will be seen in.
And the dress that the aforementioned fashionistas will be wearing this summer is a dress with frills and ruffle sleeves. To be honest, we certainly aren't complaining because this is a trend that looks good and is flattering on any body shape.
From plain white to stripes and beyond, the options are truly endless when it comes to what type of frill sleeve dress you wear and similarly with how you style it. We've been wearing our favourite frill sleeves with wedges, heels and sandals.
This is the style that will take you effortlessly from your 9 to 5 to post-work margaritas at the nearest rooftop bar.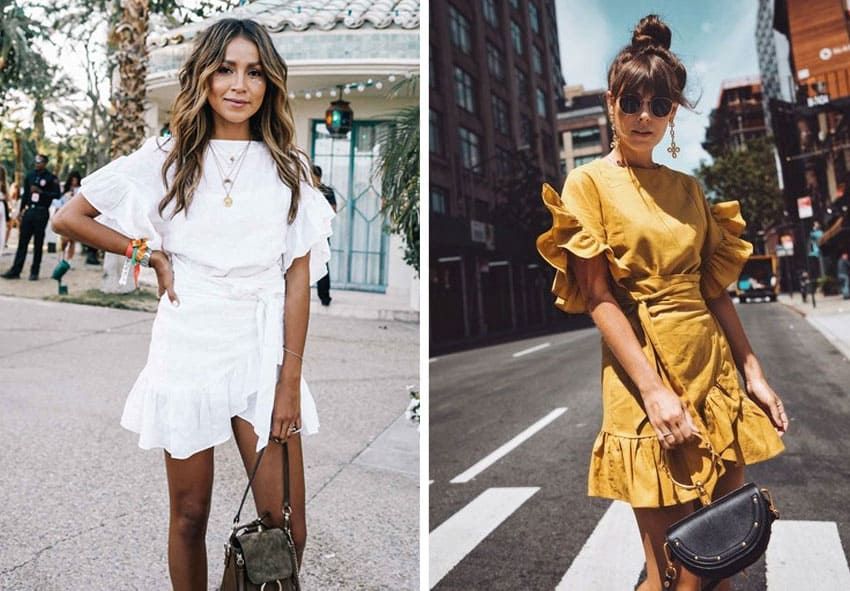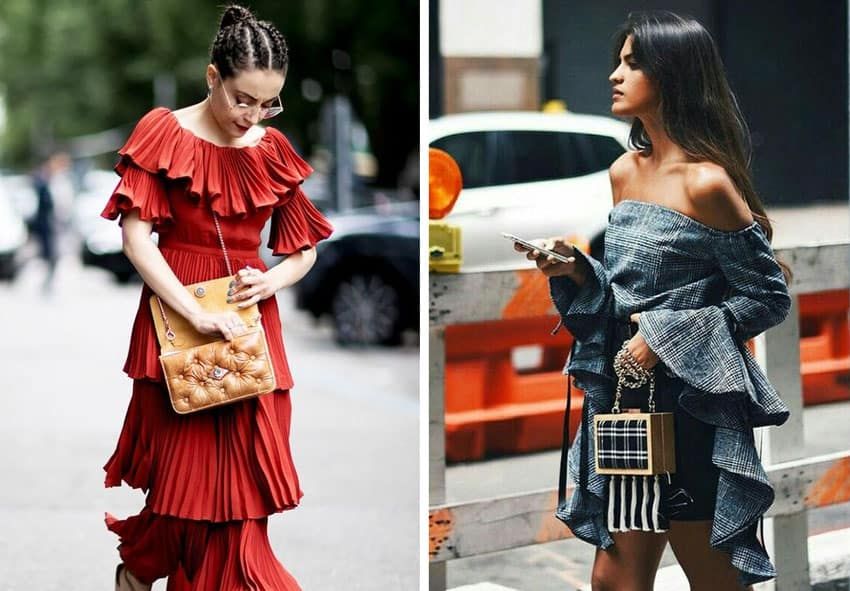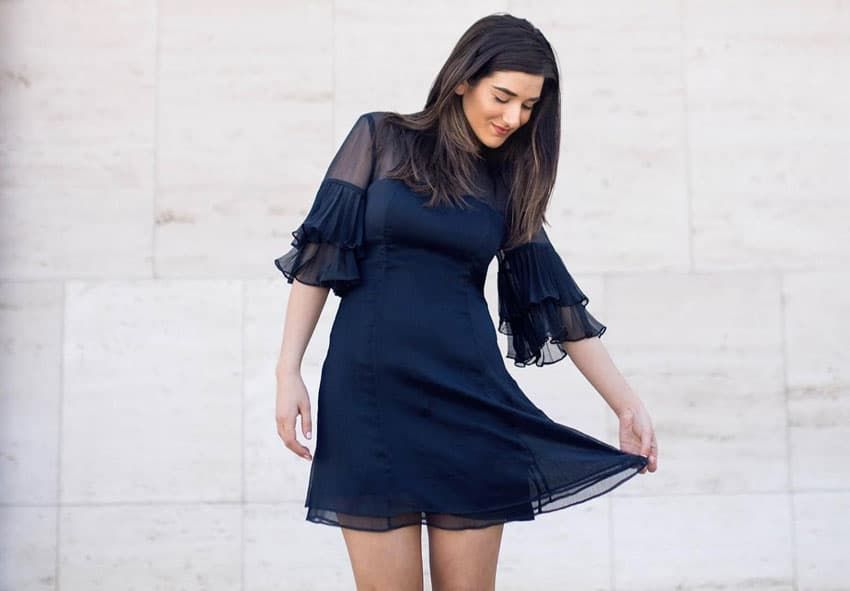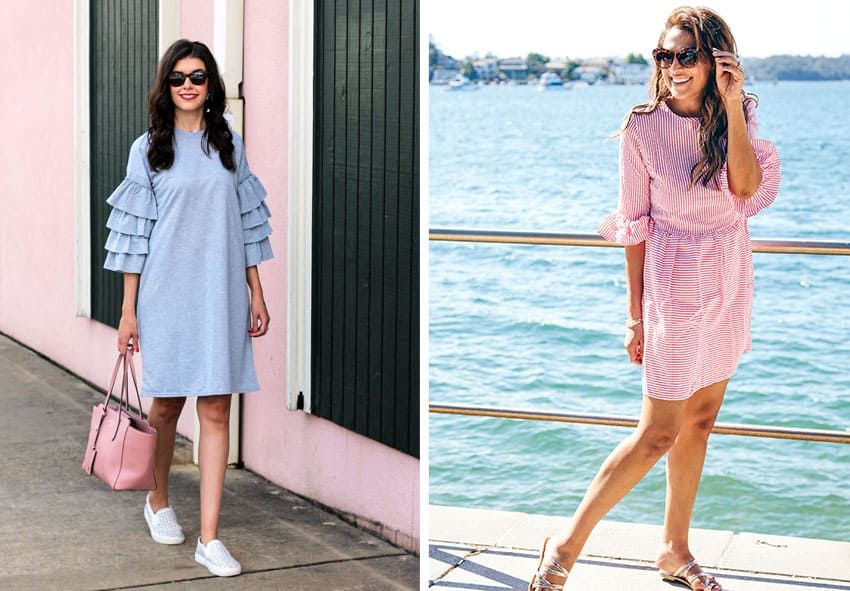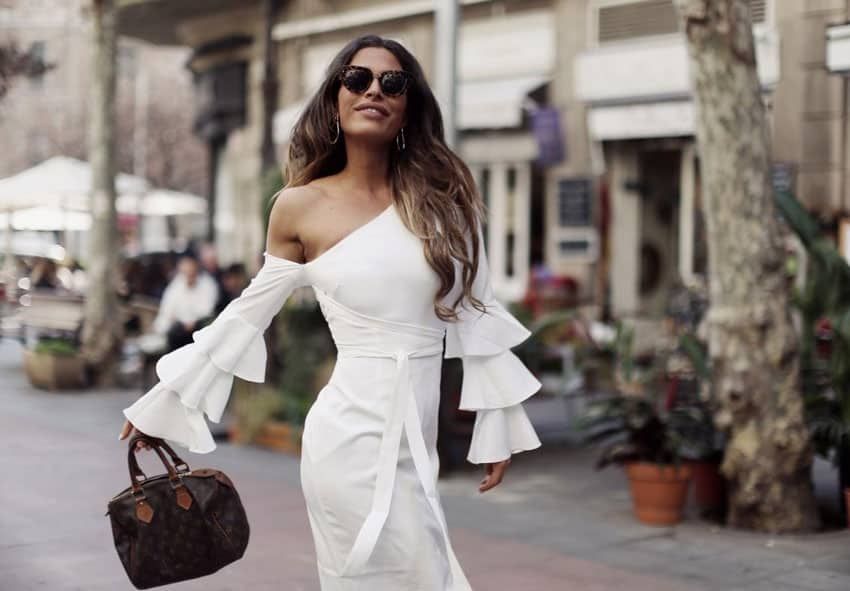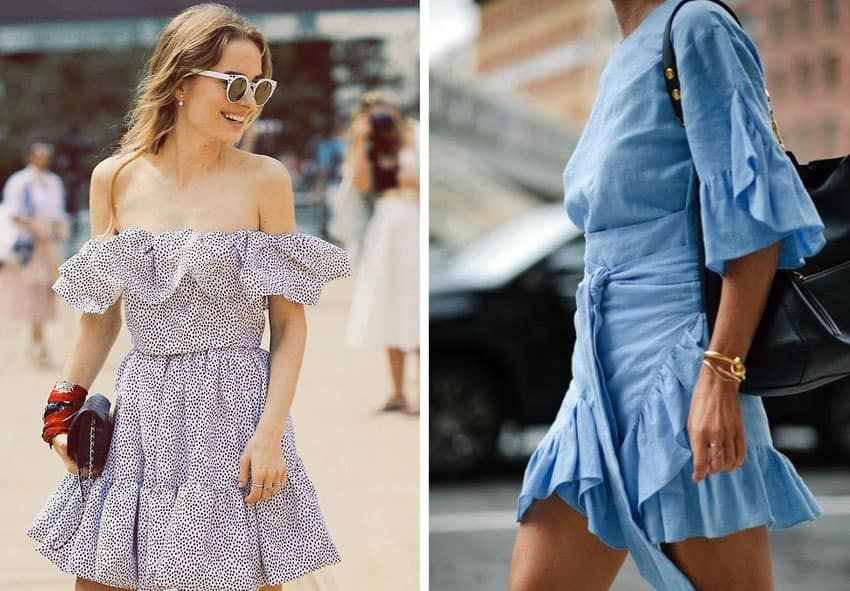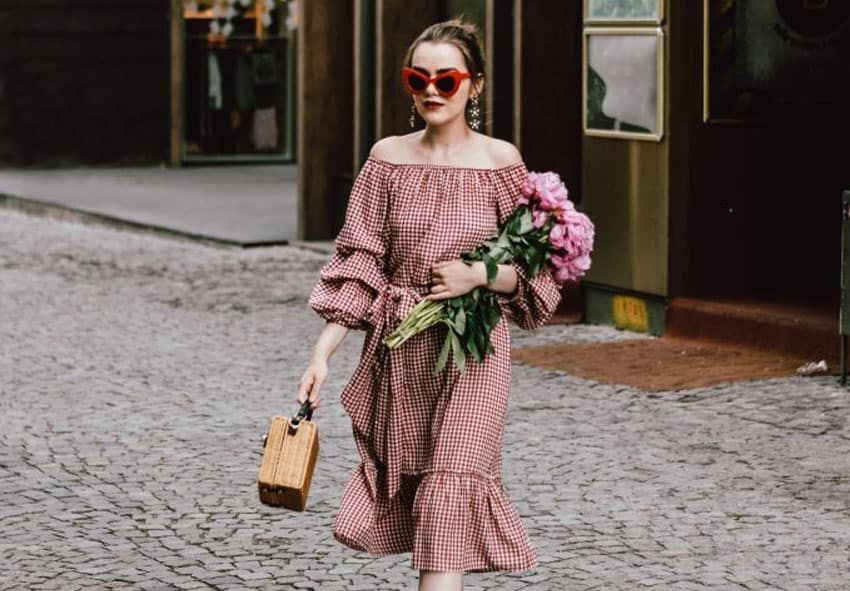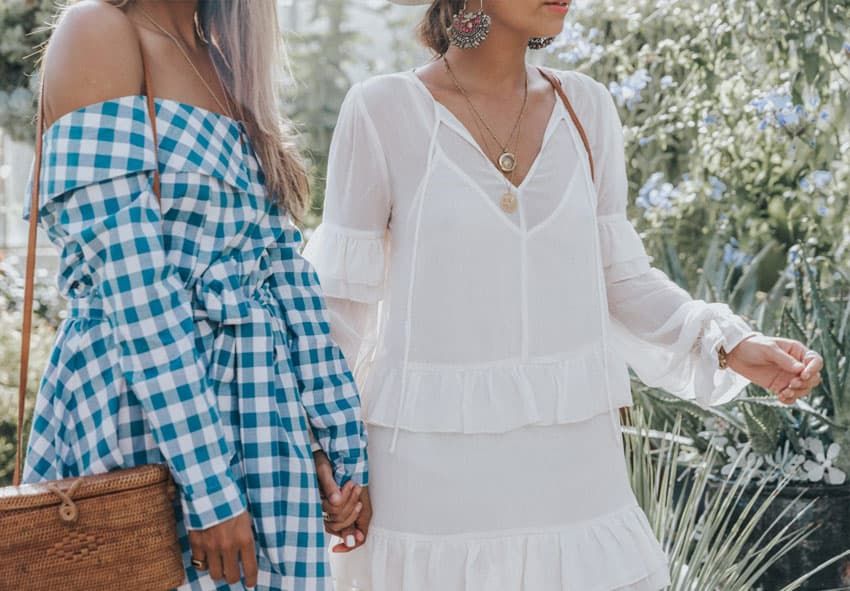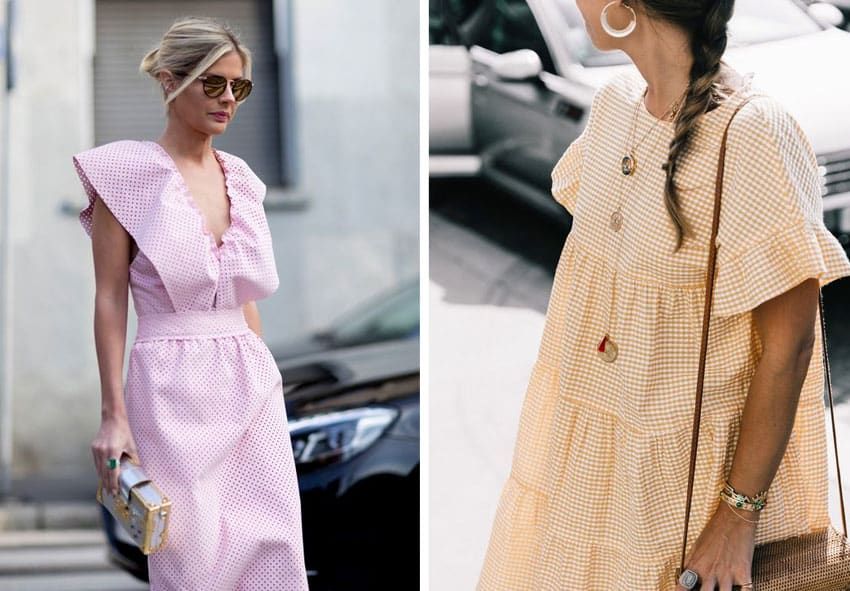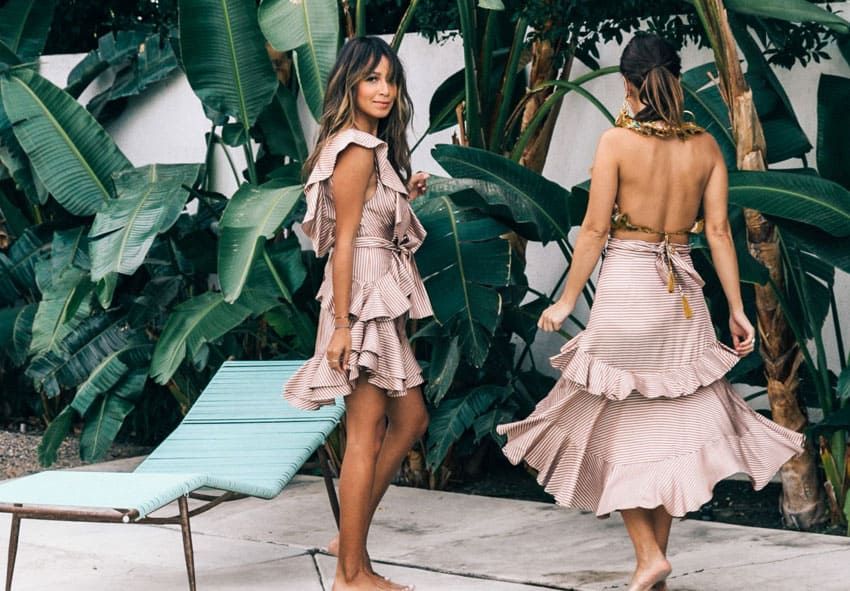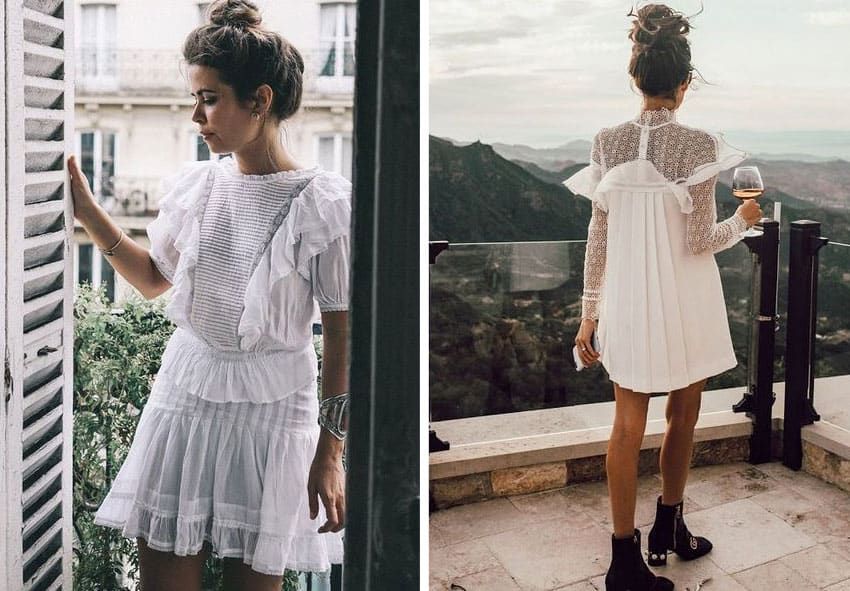 (function(){var scriptURL='https://sdks.shopifycdn.com/buy-button/latest/buy-button-storefront.min.js';if(window.ShopifyBuy){if(window.ShopifyBuy.UI){ShopifyBuyInit();}else{loadScript();}}else{loadScript();}
function loadScript(){var script=document.createElement('script');script.async=true;script.src=scriptURL;(document.getElementsByTagName('head')[0]||document.getElementsByTagName('body')[0]).appendChild(script);script.onload=ShopifyBuyInit;}
function ShopifyBuyInit(){var client=ShopifyBuy.buildClient({domain:'swiish-by-sally-obermeder.myshopify.com',apiKey:'b9bcd77eea223a9ac3df9c0117588ac0',appId:'6',});
ShopifyBuy.UI.onReady(client).then(function(ui){ui.createComponent('collection',{id:2673377293,node:document.getElementById('collection-component-bf4f821b2eb'),moneyFormat:'%24%7B%7Bamount%7D%7D',options:{"product":{"variantId":"all","contents":{"imgWithCarousel":false,"variantTitle":false,"description":false,"buttonWithQuantity":false,"quantity":false},"styles":{"product":{"@media (min-width: 601px)":{"max-width":"calc(25% - 20px)","margin-left":"20px","margin-bottom":"50px"}},"button":{"background-color":"#fdcfcf","color":"#000000",":hover":{"background-color":"#e4baba","color":"#000000"},":focus":{"background-color":"#e4baba"}}}},"cart":{"contents":{"button":true},"styles":{"button":{"background-color":"#fdcfcf","color":"#000000",":hover":{"background-color":"#e4baba","color":"#000000"},":focus":{"background-color":"#e4baba"}},"footer":{"background-color":"#ffffff"}}},"modalProduct":{"contents":{"img":false,"imgWithCarousel":true,"variantTitle":false,"buttonWithQuantity":true,"button":false,"quantity":false},"styles":{"product":{"@media (min-width: 601px)":{"max-width":"100%","margin-left":"0px","margin-bottom":"0px"}},"button":{"background-color":"#fdcfcf","color":"#000000",":hover":{"background-color":"#e4baba","color":"#000000"},":focus":{"background-color":"#e4baba"}}}},"toggle":{"styles":{"toggle":{"background-color":"#fdcfcf",":hover":{"background-color":"#e4baba"},":focus":{"background-color":"#e4baba"}},"count":{"color":"#000000",":hover":{"color":"#000000"}},"iconPath":{"fill":"#000000"}}},"productSet":{"styles":{"products":{"@media (min-width: 601px)":{"margin-left":"-20px"}}}}}});});}})();