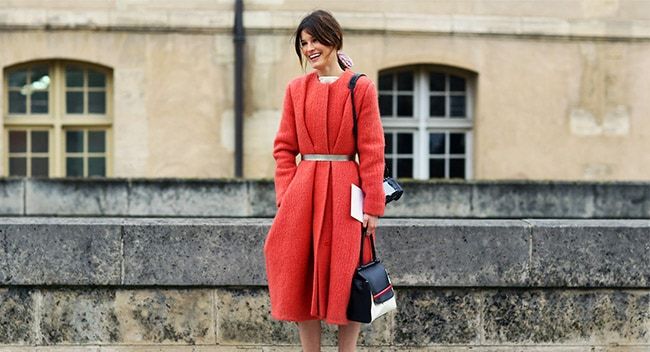 This season there's been a huge dash towards classic femininity. If you're a little skeptical, thinking that this look seems like a lot of work and it'd just be easier to hit up your regular all-black ensemble, we will show you how surprisingly easy it is, and how with the help of a few classic separates you can add elegance (and a little romance) to your wardrobe in no time! Plus, with swiish Women Of Style Eva Mendes, Alexa Chung and Olivia Palermo all major fans of the ultra ladylike look, how could we resist?
 

Knits & Blouses

Neutral coloured sweaters, knits and collared blouses are a perfect fit for prim and proper pieces.

 

Skirts

Celebrate your shape with the much loved pencil skirt or for something a little less figure hugging opt for the dirndl skirt (worn to perfection here by Olivia P). Either way, they make for polished sophistication.

 

Midi Dresses

Want something with a little more flair? Tea or shift dresses are perfect for a day at the races or special occasions. You'll feel like you scored a part in Mad Men! 

 

Coats

A coat can be a statement in itself. Paired with a neutral ensemble, you can add a right-now twist, to give a bright but polished finish to complete your ensemble.

 

Shoes

Put away those massive platforms, the pointy toe has made a huge comeback. Sleek and chic ankle straps and pointy pumps add a retro feminine feel to your closet. For daywear, we can't get enough of Alexa Chung's pointed flats.

 

Accessories

60's inspired sunglasses, structured bags or clutches (i.e. nothing slouchy) and wide brim hats all give a feminine finish.
swiish tip: If you're after a more subtle look, play around with the style, mix bomber jackets with preppy pieces for a more urban ladylike feel.
Shop the look at Portmans, ASOS, Topshop, Zara, Seed Heritage or Modcloth.
Need more inspiration? Check out our gallery: