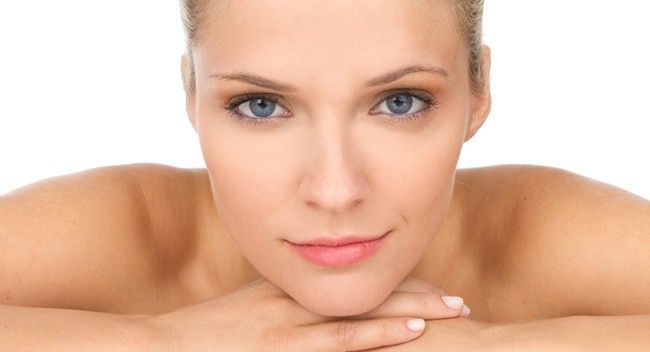 We've all been there – you wake up late looking (& feeling) frazzled, tired, puffy and well beyond your years. I have definitely faced this dilemma before. But with such limited time to get Annabelle up and fed, and to get ready for work, how do you get yourself glowing, gorgeous and feeling ready to youthfully face the world in less than five minutes? It's easier than you might think. Here's how.
 

Step 1

Grab a big glass of water with a squeeze of lemon juice. I know it's been said time and again but tired and dehydrated skin will only show up lines and wrinkles more. Sip on the water as you prep your face for the day ahead and give it a much needed moisture boost.

 

Step 2

Wake up with a face scrub. A quick but gentle face-scrub will wake up your skin and get the blood circulating to give you a glow. We like St Ives Timeless Skin Renew and Firm Scrub, $9.99 from Chemist Warehouse, and rinse with cold water as it instantly brightens, tightens and refreshes tired skin. Leaving it perfectly prepped for your make-up application.

 

Step 3

Reach for a tinted BB cream. So, what's a BB Cream and why all the fuss, you want to know? BB stands for Blemish Balm and basically it's a power-packed, nutrient-rich, blemish-hiding, skin perfecting miracle worker. This product has changed my life and made my daily make-up routine twice as quick! Not only it will help even out any imperfections it will leave your skin looking dewy, fresh and most importantly youthful. swiish recommends Garnier BB Cream, $13.99 from Priceline. Plus it has SPF 15, a must to keep skin protected from premature ageing in the harsh Aussie sun.

 

Step 4

Whip out a cream blush! As we age we can sometimes lose that natural colour in our cheeks and a flattering cream blush can make a world of difference as a good quality one won't get stuck in any lines. Swirl it into the apples of your cheeks and dab any leftover onto your lips for a hint of colour. We're a little obsessed with Model-Co Cheek & Lip Tint. Considering it does double duty with cheeks and lips, it's a steal at just $34.

 

Step 5

Arm yourself with your mascara wand and apply lashings of mascara to give your eyes the appearance of being wide awake. swiish recommends Ere Perez Almond Oil Mascara, $28.95 from Ere Perez online. This all natural mascara formulated with almond oil and beeswax both strengthens and lengthens your lashes in one hit whilst helping you achieve that wide-eyed look.  

 

Step 6

Dab on a moisturizing lip balm over your lip tint and flash those pearly whites because you just managed to get gorgeous in five minutes! swiish loves Lanolips 101 Ointment for gorgeous gloss and moisturizing benefits, $19.99 from Priceline.
So if you're feeling tempted to hit the snooze button one more time… you can!