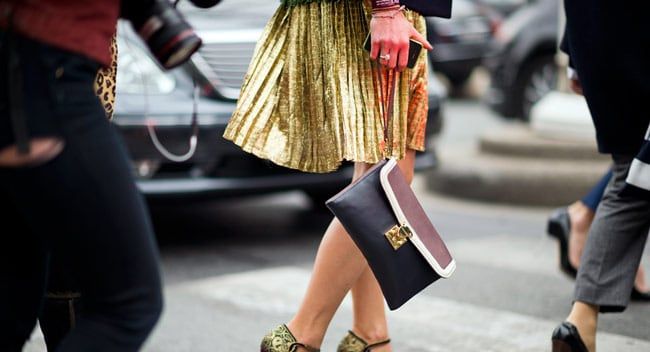 All that glitters really is gold. Adding a little glamour to your wardrobe, gold is one statement that I love making. You know I'm obsessed with heavy metals, so this probably isn't a huge surprise. The swiish team's favourite fashionistas have been working gold garments and accessories for both day and night and we're all feeling inspired!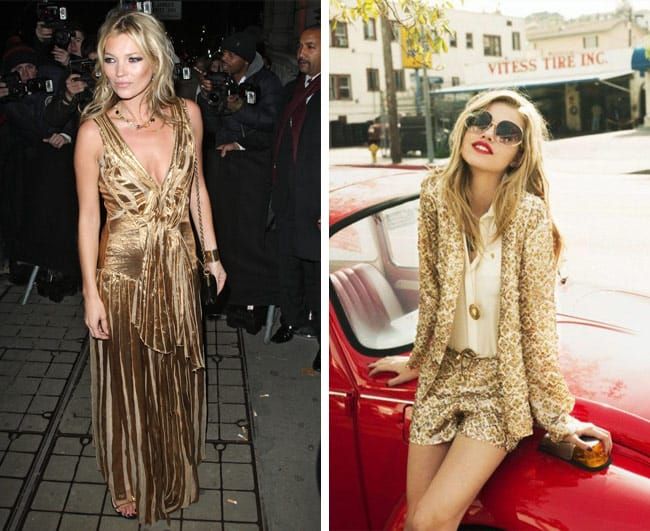 Our view is that if you reeeeeeally want to embrace the trend (like we do), then opt for bold pieces, in textured fabrics. Think a gold sequin jacket with simple skinny leg pants and stilettos, or a white blouse with a pair of gold baroque style shorts. As the weather heats up and we start heading towards party season, a gold sequin mini-dress is an absolute show-stopper. We love that there are so many options!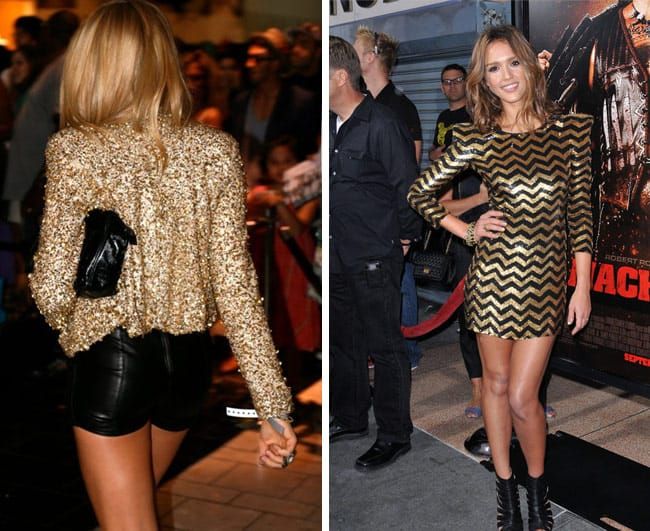 But if you're not keen on major gold, that's ok – you can still have fun with this trend by incorporating a few standout accessories like a gold clutch; heavy, thick bangles, like Drew Barrymore; or a pair of luminous gold heels.
Wearing a gold gown to a formal event is timelessly elegant and glamorous, and it's always a favourite with A-list celebs on the red carpet – we can see why!
Shop the look at ASOS, Portmans, boohoo.com, Colette, Lovisa and Wanted Shoes.
Get more gold inspiration with our fashion gallery: