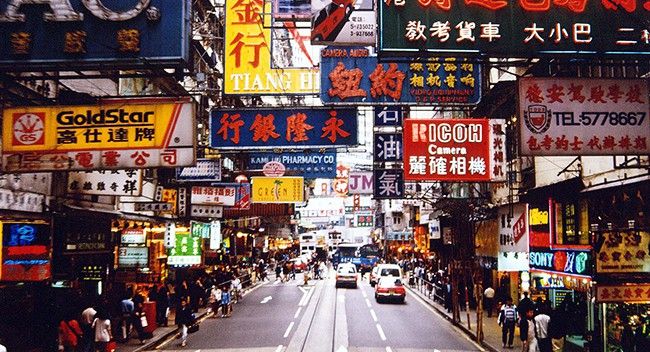 I love delicious dumplings, the bustle of busy night markets and being able to shop to my heart's content (not in that order!). Give me that, plus the never-ending action of a sleepless city and the chance to immerse myself into an entirely new exotic culture and I am one happy lady.
That's why Hong Kong is such a fabulous destination. I'm always amazed at how alive it feels – as though the whole city is awake and active 24/7 – I love it! Here are swiish's tips for getting the most out of your trip to happening Hong Kong.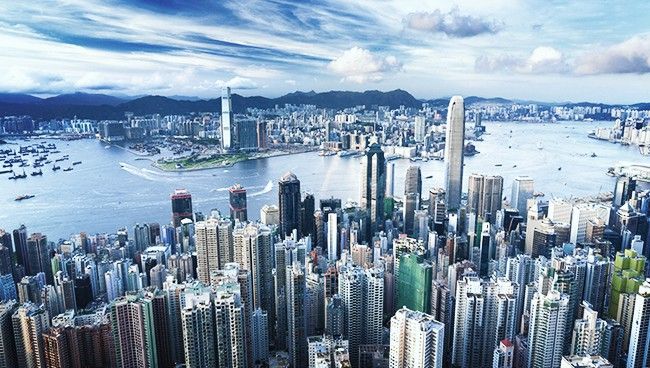 Eat
Cheap and delicious meals are readily available all over Hong Kong. As a general tip for avoiding dodgy dumplings, the same rules apply as they do in any city – choose restaurants that are jam-packed and give the quiet, empty ones a miss. Yum Cha in Hong Kong is still done old-school style with trolleys rolling around. Note that they do serve up some more 'unusual' items though (like ostrich liver), so if you're unsure, just ask what's what.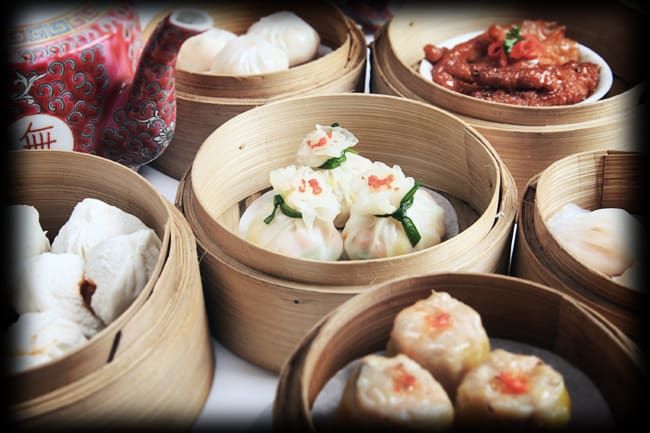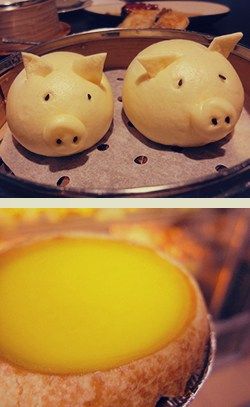 If you're looking for yum cha that's a little posh then Tsui Hang Village is ah-mazing, they have restaurants in Central and Causeway Bay. How cute are these sweet potato buns, made to look like little pigs?
Traditional baked goods in Hong Kong are delicious; although some may look a little strange, make sure you give them a try! For some, red bean can be a bit of an acquired taste – I personally quite like it. Egg tarts on the other hand are a hit with most people who try them. They're super satisfying, and there's a lot of flavour in these little pastries. Tai Cheong Bakery is known for having the best egg tarts in Hong Kong; you're likely to pass a Tai Cheong Bakery at some point as there are several of them around HK.
Stay
Hong Kong is most definitely a metropolitan city and they've got plenty of high-rise hotels to prove it. Three-star and four-star hotels are generally cheaper there than you'd be able to get in Australia. Luxury for less? We're all for that!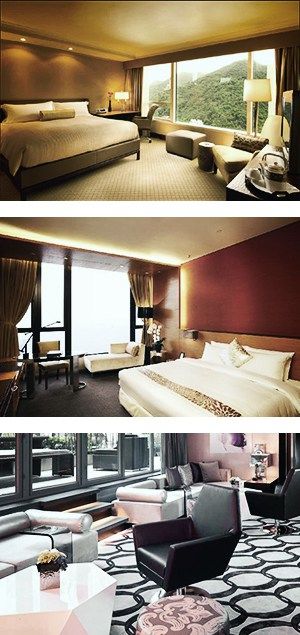 These rooms feel wonderfully decadent without costing too much, plus the hotel is in a very convenient location (close to harbour ferries and Hong Kong Park). Another upside is that the hotel's restaurant, The Golden Leaf, has exceptional chinese food – in particular, their Peking Duck is delicious.
Although it's in Pokfulam (around 20 minutes from Central Hong Kong), this place is great value for money. Why? Students studying at the T Hospitality School run it. And what's more, they're really doing a great job of it! Definitely worth considering.
Staying at the Mira is definitely pricey but it's a great experience if you're looking to splurge on yourself. The interior design of this hotel is modern and chic. They've got amazing spa and beauty services available – perfect if you're on a girls' trip or just looking for a little "me" time!
Shop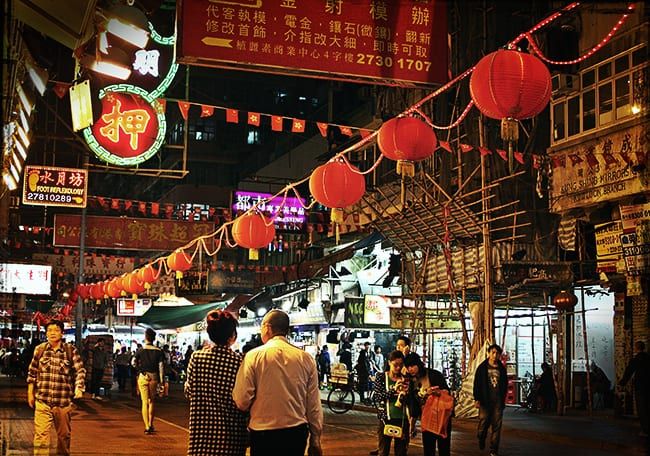 Shopping would have to be my favourite activity in Hong Kong. There are just so many options!
Hong Kong has a heap of markets and many of them stay open 'til late so you'll have plenty of time to shop! It's expected that you'll haggle so make sure you do, to get the best price. The Temple Street markets in Kowloon are one of the busiest night markets in Hong Kong because they have great stuff people want to buy for very cheap prices. They sell clothes, shoes, handbags, gadgets, electronics, etc.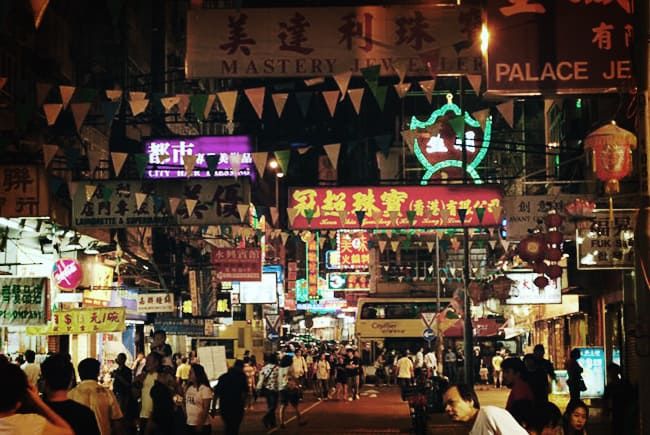 If you're looking for more touristy trinkets or something that's more traditionally Chinese like an embroidered silk scarf then you should head over to Stanley for the Stanley Markets (they're also open day and night)
If you're more in the mood for browsing through chain stores or high-end stores Hong Kong most definitely has you covered. For upscale brands (we're talking places like Tiffany's, Dior, etc.) then Central has all the main designer labels.
However, if you're after something a bit more moderately priced then Causeway Bay would be better. Causeway Bay is a huge shopping area, with multiple malls, restaurants, shops, cinemas, and anything else you'd want to spend money on! A highlight is Timesquare Mall, you could spend hours in that place! You'll find the likes of Zara, DKNY Jeans, True Religion, Steve Madden, Marks & Spencer and Marc by Marc Jacobs there. They also have art installations here if you're after a little break from spending up a sotmr, plus no shortage of restaurants and cafés.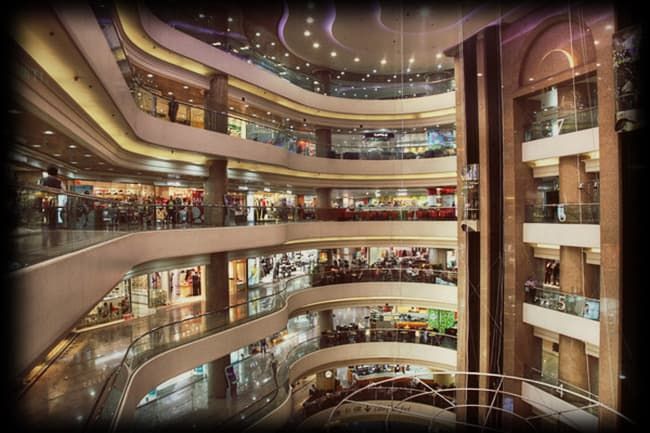 The Jade Market in Kowloon is open daily and there are stalls buying and selling all jade everything; jewellery, ornaments, art pieces, and anything else jade you can think of. And because of the high competition, the prices are usually pretty good.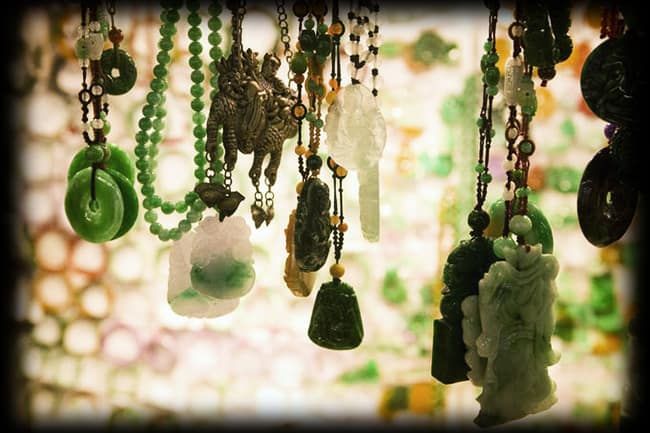 Play

My favourite tourist attractions in Hong Kong are the ones that give you an insight into Chinese culture and showcase the beauty of the city. Visiting the wishing trees and Tin Hau Temple was a really beautiful experience and I learnt about an ancient tradition I'd never heard of before – people used to write down their wishes and if the paper landed in the tree they believed it was more likely to come true.
Taking a cruise out of Victoria Harbour is a really beautiful way to observe the city, especially in the evening (this would make for a super cute date night too!), but if you want to hold onto your money you could just take the round trip on the ferry, the view is just as good!
Hong Kong also has a roaring nightlife! Lan Kwai Fong is the hot-spot you want to head to in Central, it's a small square of street packed with fabulous bars. our top cocktail lounge pick is Zinc Bar because it's a combination of sophisticated suave and party buzz.
For drinks with a view Sugar at the East Hotel is gorgeous. They've got a stunning vista, and an excellent range of wines and cocktails to go with it.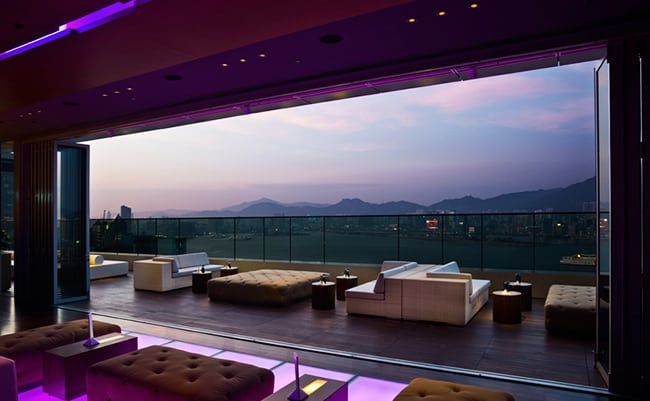 So if you decide to head to Hong Kong, we hope you have an amazing time, and don't forget to send us some snaps!