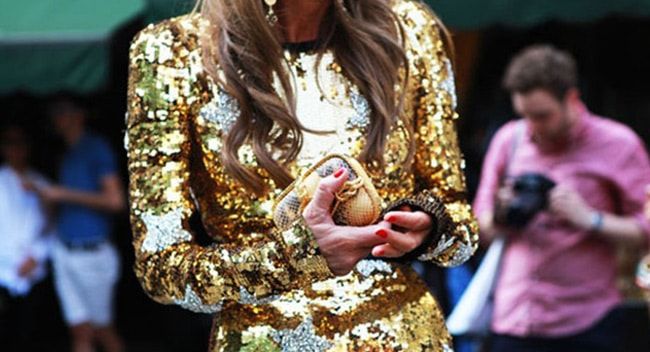 I think you know by now that I never met a bit of bling that I didn't like. Metallics, sequins and even glitter polish have been firmly on my fashion hit list.
And it's not just me. Glittery sequins are everywhere and it's hard to miss given how much they shine and sparkle. What I love about this trend is that it's not just restricted to cocktail dresses or formal wear in the warmer seasons. Glitter has made its way into daywear too and it's going to be huge year round. Trust us, it will help to amp up your winter wardrobe in a big way.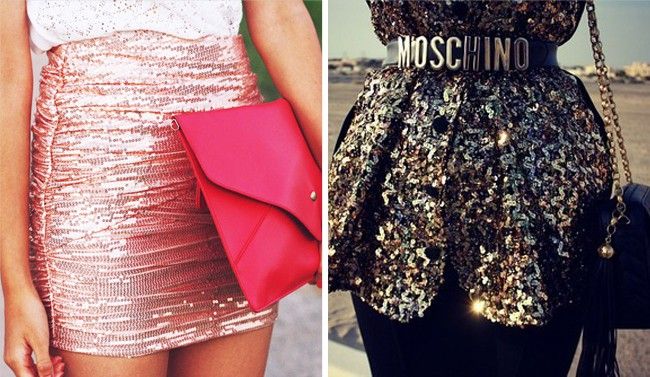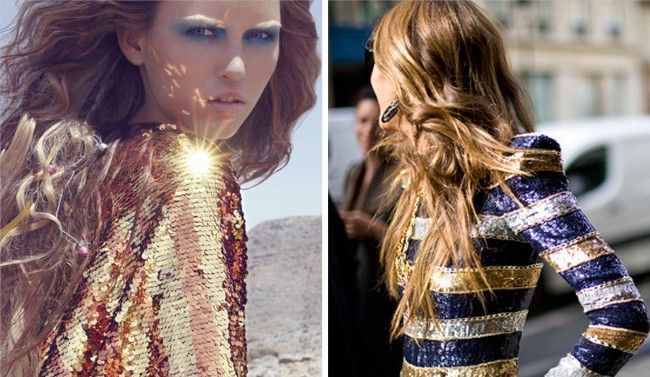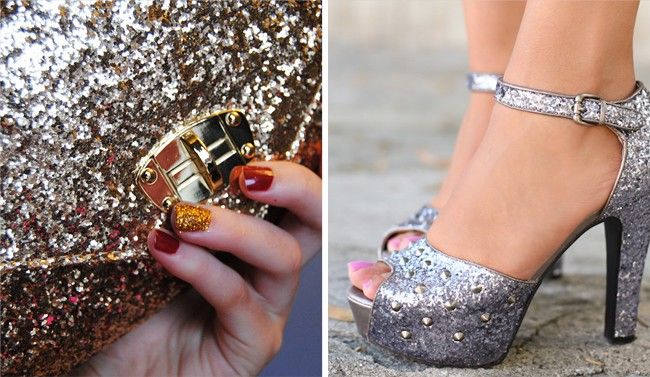 Glitter is definitely a bold fashion statement, so it's important that when you incorporate it into your outfit, you don't go overboard with matching accessories; you definitely do not want the disco ball look. Follow our swiish tips on how to style the trend:
Pair glitter with neutrals or block colour basics. Think a rose gold sequin skirt with a black silk tank and sky-high stilettos. Add a blazer over the top if you need to pare the look back a little more.
Mix glitter with another one of this season's big trends: military. A pair of khaki skinny pants with a silver gitter top is pure perfection.
A sparkly sequin bomber jacket (check out mine here and here) or blazer matched with shorts or skinny jeans and a tee will add a huge dash of glamour to your look.
If you want to ease your way into the trend, then start small with accessories – a large glitter envelope clutch will bring any outfit to life.
For a night out on the town, why not jump into the deep end with a short fully sequined glitter dress to really stand out?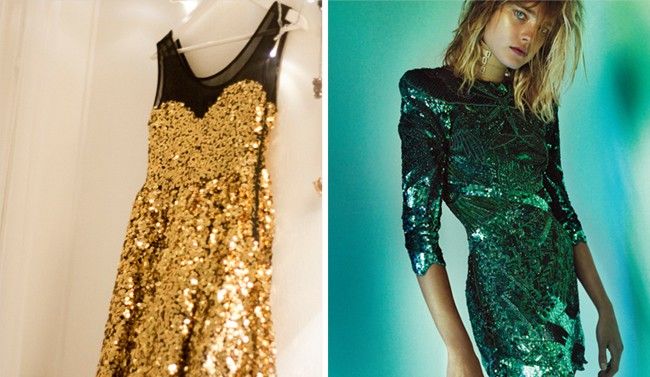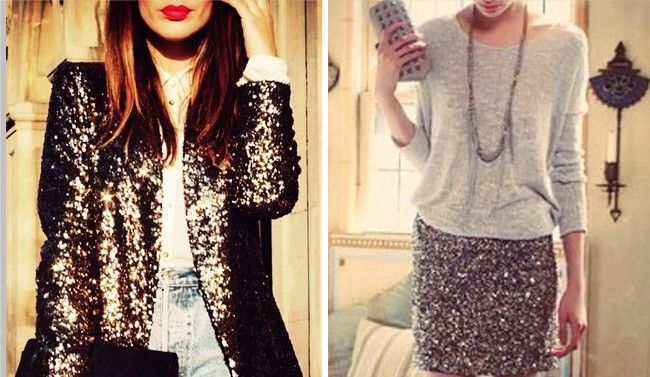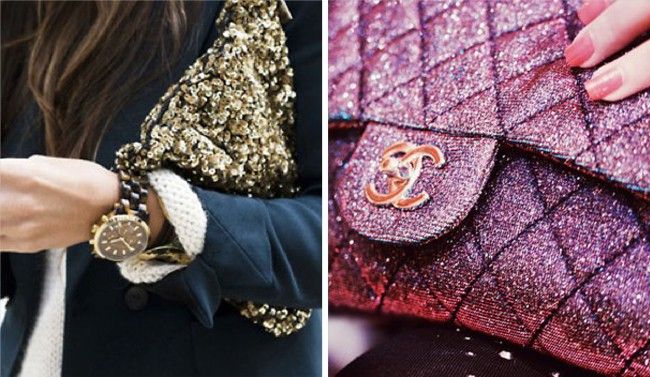 You can shop the look at ASOS, Zara, Boohoo, Forever New, Motel and Next.