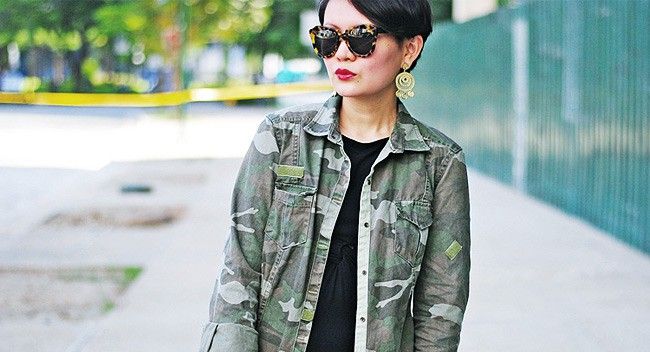 It's time to tell the army to move over! Camo print is back in full force and if you don't have a piece of it in your wardrobe yet, then you're missing out on one of the year's most favourable fashion trends.
Celebs and bloggers everywhere have been seen sporting this look, and for good reason. It's bold, loud and out there, and that's exactly what we love about it!
Although it can seem intimidating and impossible to pull off, you shouldn't be afraid to incorporate a little camo print in your wardrobe. No matter what style you rock, there is always a way to include a little bit of it into your look.
To ensure it's not overpowering, dress the pattern with neutral colours such as black, white and tan. This will keep you looking clean, crisp and ever so stylish.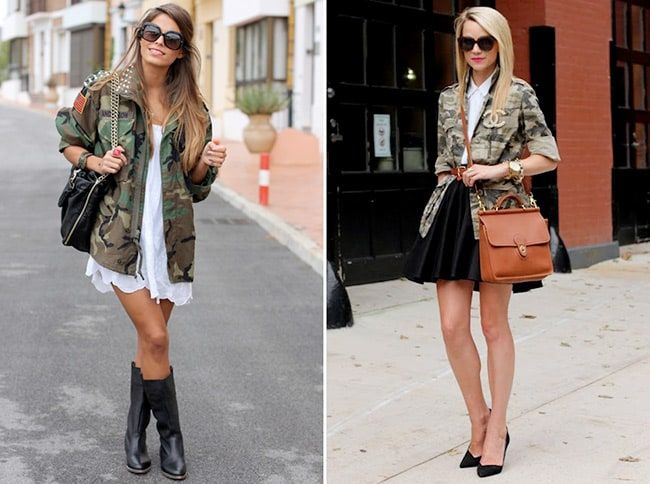 Now that the weather is cooling down, a camo print jacket is the perfect accessory to keep you warm. But if your style is more girly than grunge, you're probably sitting there thinking "How on earth will I pull this off?". No need to be afraid. You can still remain true to your feminine and chic ways!
Simply wear the jacket over a flowing dress, or dress it up with a skater skirt and tee. To take the look to a new level, accessorise your outfit by belting the jacket at the waist, add a pair of pointy stilettos and large tote and you're ready to take on the world!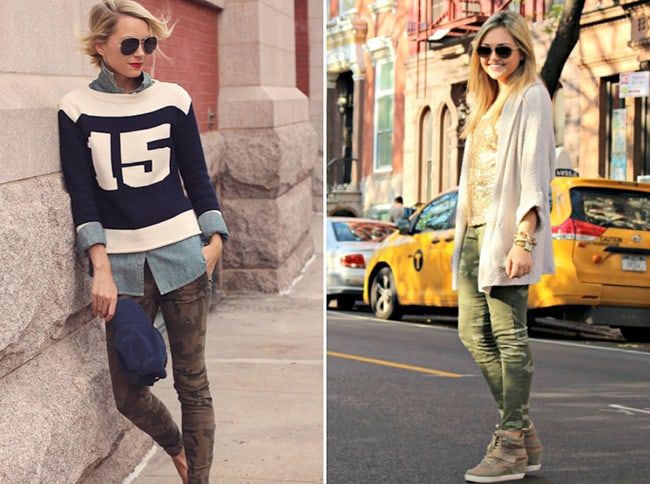 For a sports luxe look, keep it simple by wearing your camo print paired with sneakers. Complete the look with a baseball cap, satchel bag or a varsity jacket.
Adding leather to your outfit gives camouflage a little big of edge and sexiness. Pair a camo jacket with a leather skirt and boots or go for the total opposite and style the printed pant with a leather jacket. For a little extra toughness incorporate studs and spikes to show people you are not one to be messed with!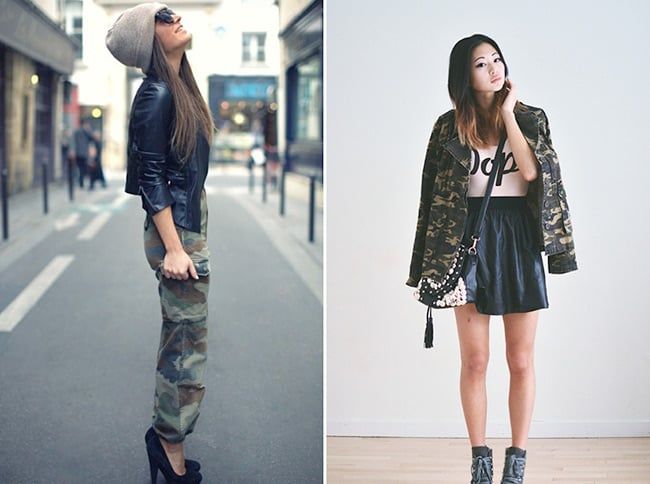 Unconvinced? You can still rock the camo trend with accessories like clutches, backpacks, scarves and sneakers.
Shop the look at Topshop, Cotton On, ASOS, Bardot and The Iconic.
Check out our gallery for even more inspiration: