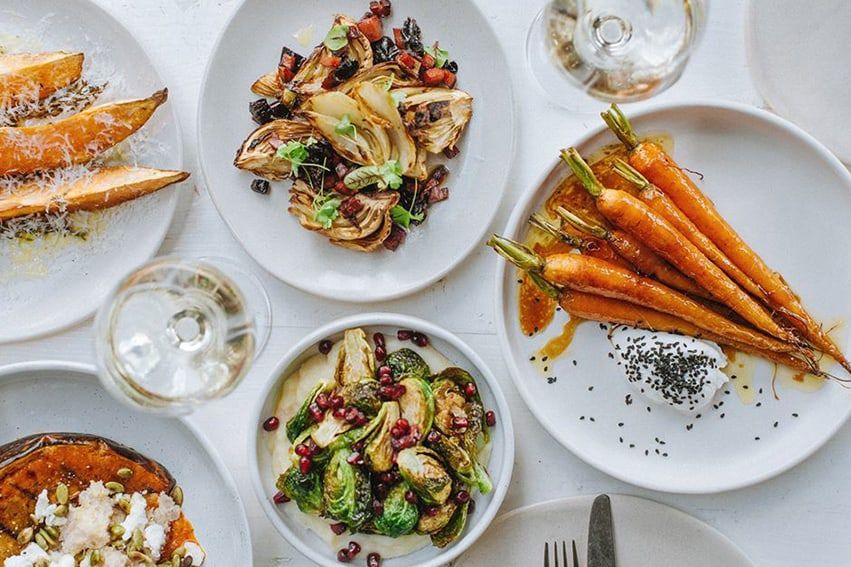 Last Thursday night, the entire SWIISH team came together for one of our favourite things: team dinners. 
It's always a great chance to catch up with everyone outside the walls of SWIISH HQ and to talk about everything except work (okay, we talk about it briefly and then it's onto other things).
You probably already know this but if you didn't, everyone in team SWIISH are massive foodies. We love, love, love to eat so choosing where to go for our team dinners is always a difficult decision.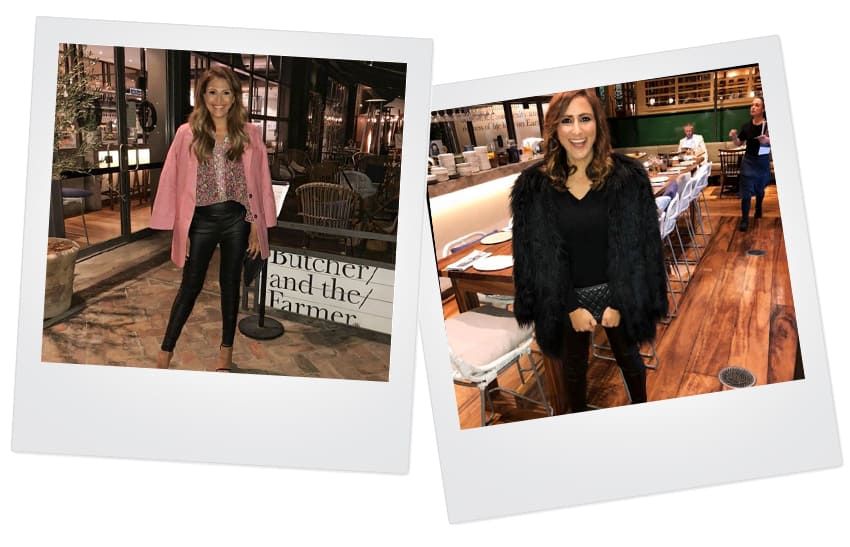 For last week's dinner, we decided to head to Butcher and the Farmer at the historic Forest Lodge Tramsheds. If you haven't been to Tramsheds before, we highly recommend it! It's an incredibly cool space in Sydney's Inner West that's home to community-based retailers and 12 restaurants and cafes from some of Sydney's most forward-thinking chefs (two of those head up the restaurant at Butcher And The Farmer). It was originally built in 1904 as the Rozelle Tramway Depot and was a very busy interchange and even though it's not used for that purpose today, it's still a popular gathering place that celebrates food and community.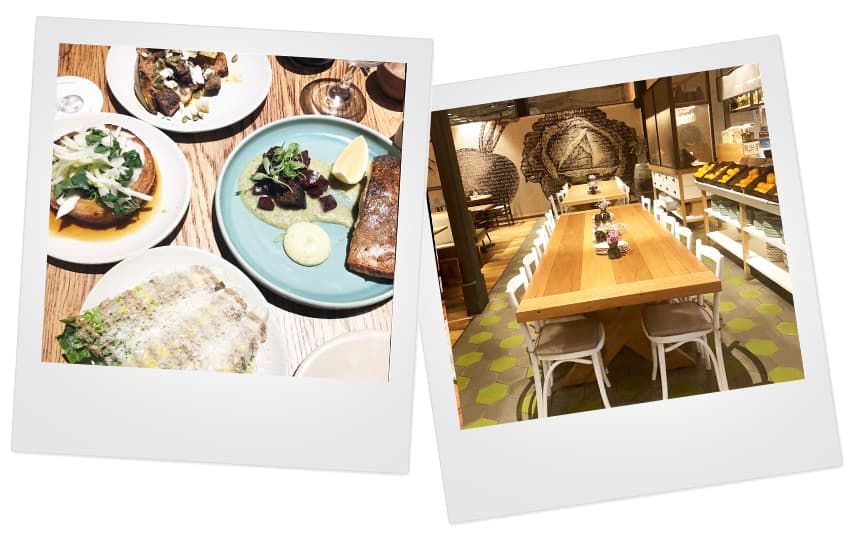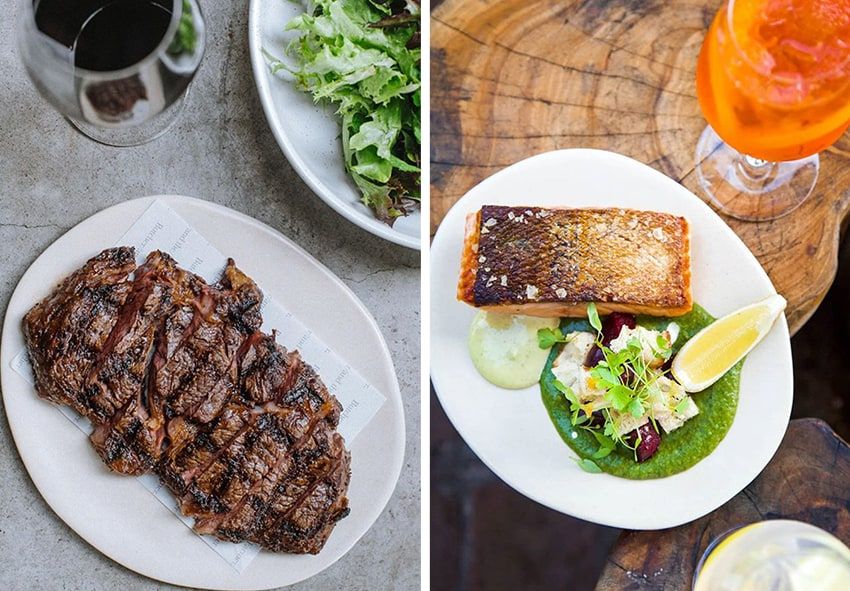 One of the many restaurants at Tramsheds is Butcher and the Farmer, a beautiful and oh-so-delicious restaurant that uses the very best fresh, local produce to create delectable meals that will leave you wanting seconds (trust us, we asked for so many seconds haha!).
Upon walking into Butcher and the Farmer, we were greeted with the biggest smiles and great service, particularly by Sadie, who was a gem the entire night and was happy for us to pester her with requests for more chicken and potato (seriously, get the mashed potato if you go). 
We all shared a set menu and it was soooo good. We loved that we got to taste a little bit of everything, including a delicious red wine from Mudgee. The two head chefs, Will and Steve (you might remember them from My Kitchen Rules – they were the winners in 2015!), created a beautiful meal that was full of flavour, texture and aroma.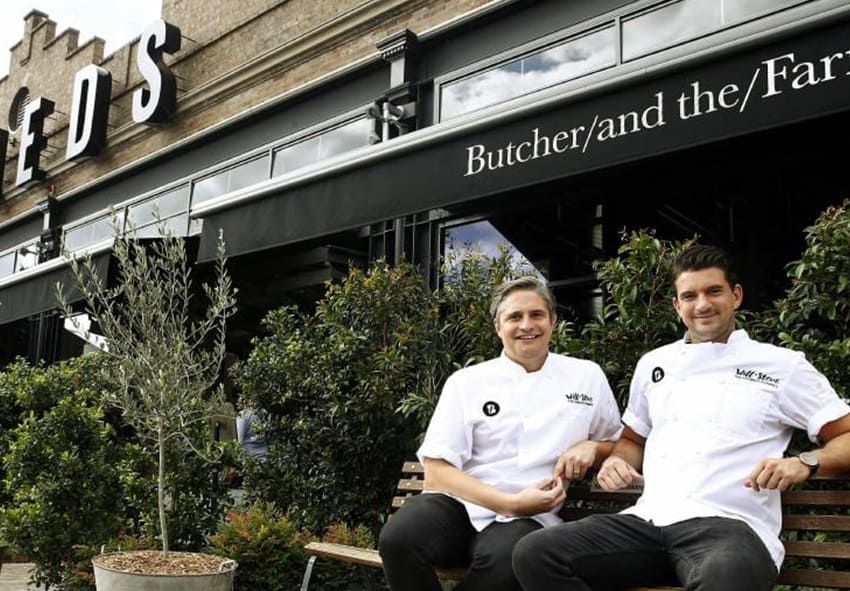 From scotched green olives and pea and parmesan croquettes to start to delightful char-grilled chicken breast and crispy skin salmon for mains (that's not even all of it!), it was truly amazing. Not to forget the most amazing buttered mash potato. It's all about balance, right? You seriously couldn't go wrong with any of it. It was out of this world good, especially the Earl Grey Chocolate Dessert.
Butcher and the Farmer is truly a showcase of love for food and we were all more than happy to oblige by eating all the amazing fresh and sustainable produce. The entire space is amazing and you can even eat in an old tram. How cool is that?!
We highly recommend heading to Tramsheds and specifically Butcher and the Farmer if you are in the Inner West. It's well worth the visit and I hope the team at the restaurant get used to our faces because we will be there ALL THE TIME. (Not even joking hahaha.)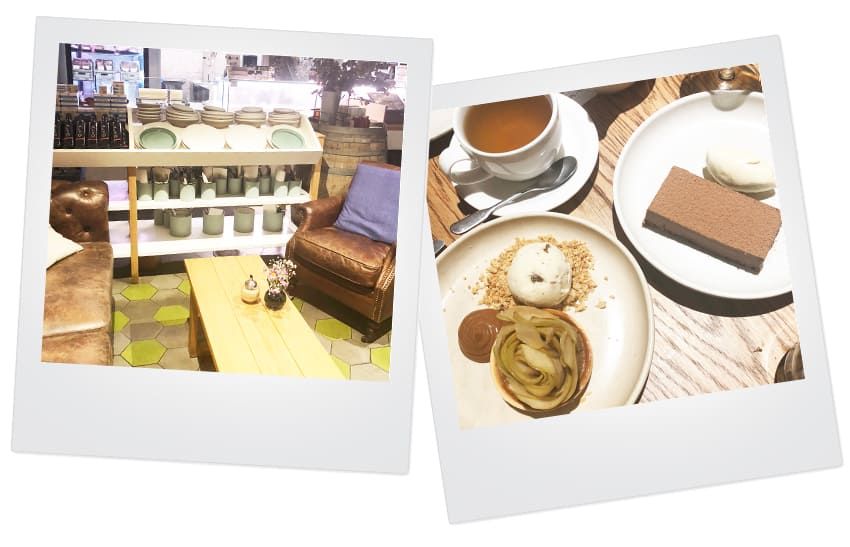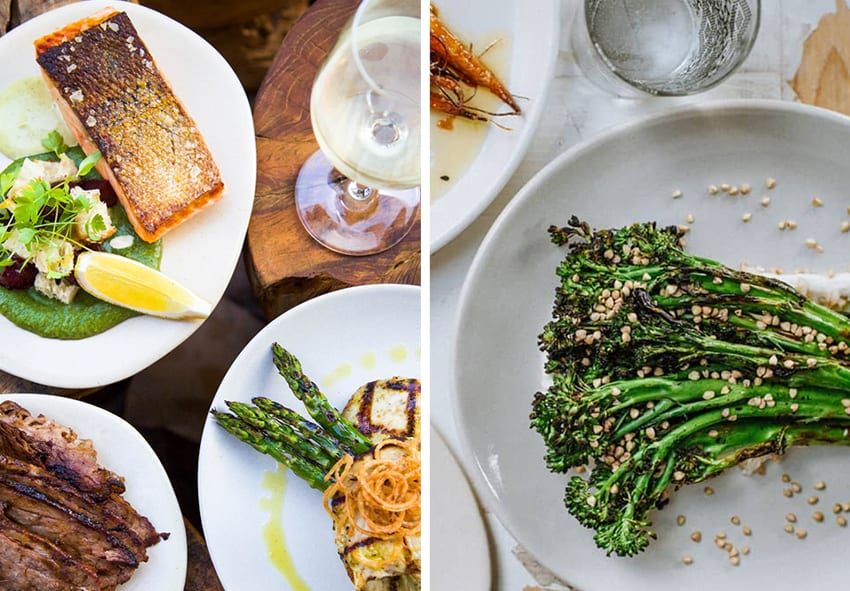 Tramsheds Harold Park,
Shop 7, 1 Dalgal Way,
Forest Lodge NSW 2037
Ph: 02 8629 8800