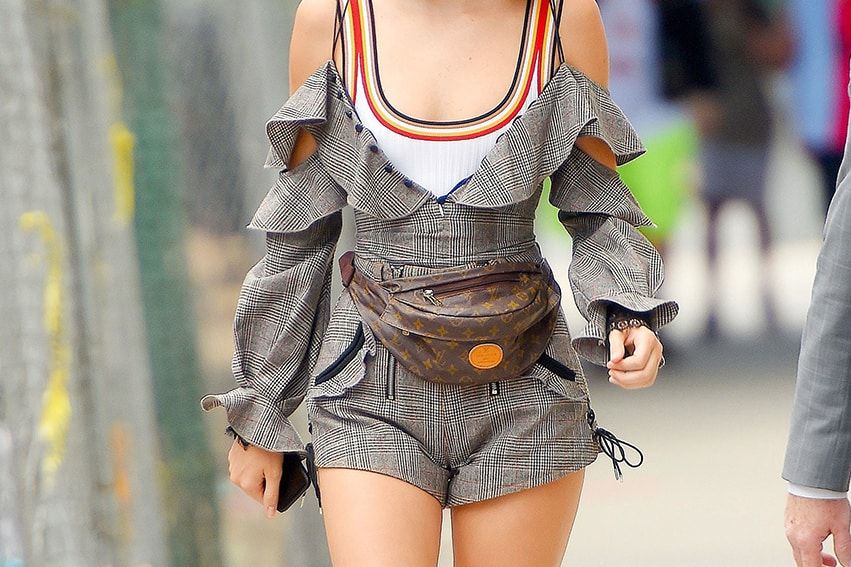 The 90s were a huge decade and provided us with some of the most iconic pop culture references of all time. We were lucky enough to witness comedy gold from the likes of Friends and Seinfeld and musical genius from The Spice Girls, The Backstreet Boys and TLC (listened to on our discmans, no less). It also gave us our favourite blockbusters (we're looking at you, Titanic and Forrest Gump) and the supermodels of the moment were Cindy, Naomi and Linda. 
The 90s also gave us fashion. Really good fashion. From mom jeans and matching plaid suits to scrunchies and brown lipstick, like any decade, the fashion defined the era. Whilst we look back at some of our fashion choices with regret (hello butterfly clips!), there are some trends that we loved and would definitely wear again. Lucky for us, what goes around comes around and 2018 is the year of 90s fashion revision. Say hello to cat eye sunglasses, mom jeans, crop tops, bum bags and matching plaid suits. 
These are the 90s trends we'd totally wear today. Can you spot the difference between the photos from the 90s to now?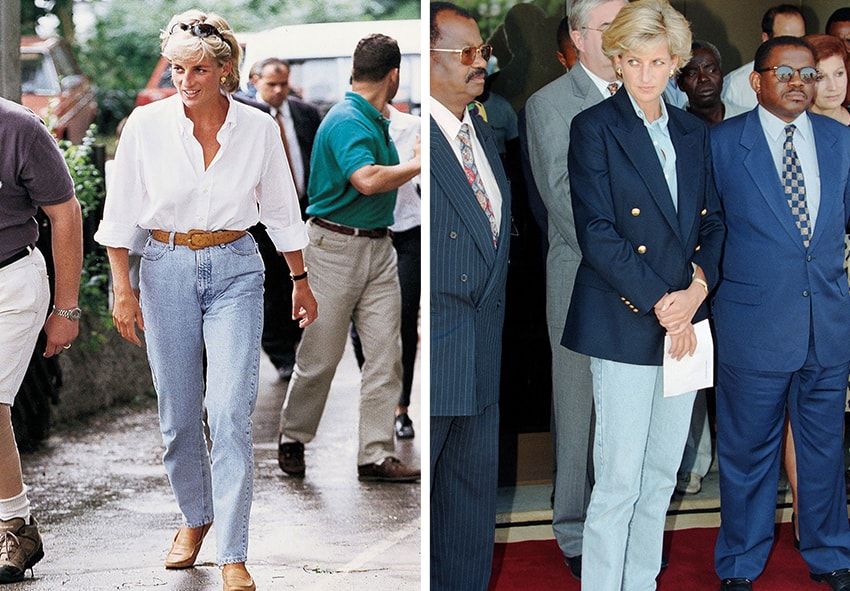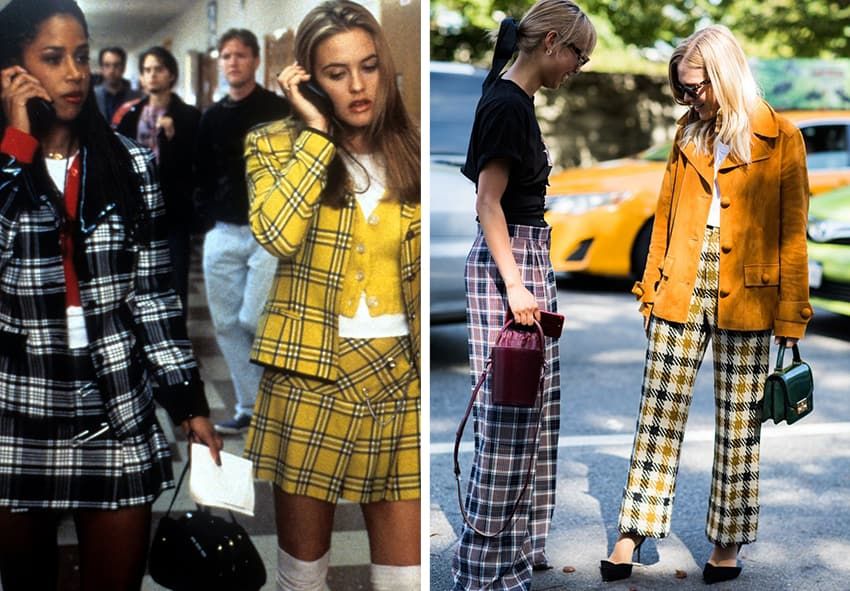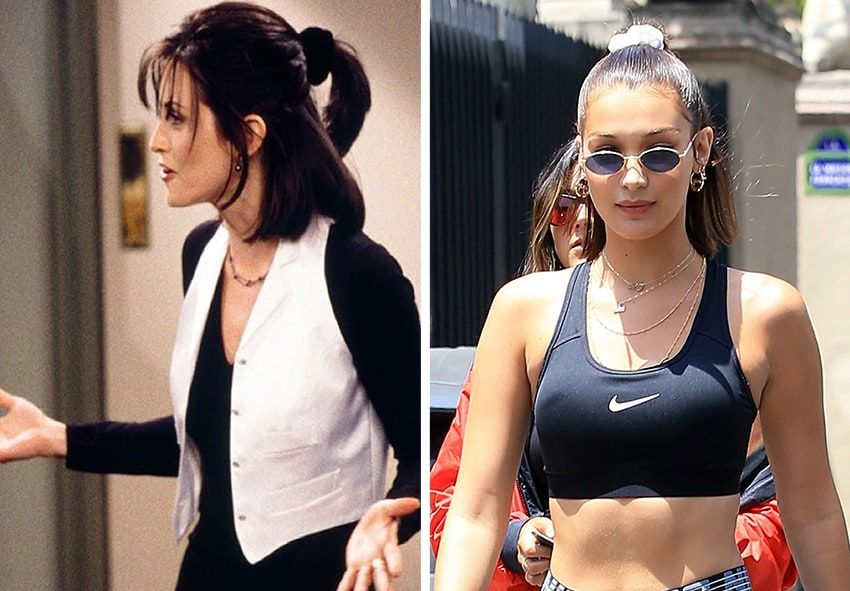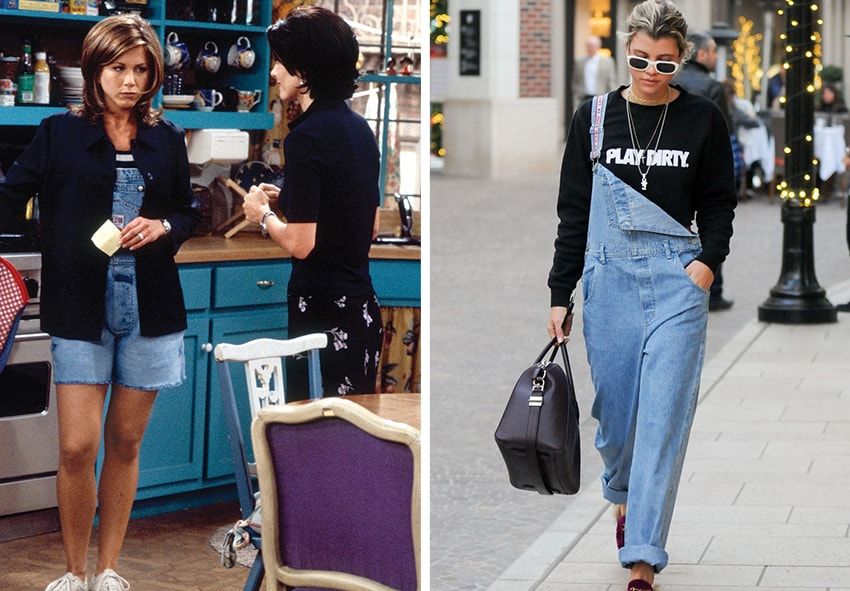 (function(){var scriptURL='https://sdks.shopifycdn.com/buy-button/latest/buy-button-storefront.min.js';if(window.ShopifyBuy){if(window.ShopifyBuy.UI){ShopifyBuyInit();}else{loadScript();}}else{loadScript();}
function loadScript(){var script=document.createElement('script');script.async=true;script.src=scriptURL;(document.getElementsByTagName('head')[0]||document.getElementsByTagName('body')[0]).appendChild(script);script.onload=ShopifyBuyInit;}
function ShopifyBuyInit(){var client=ShopifyBuy.buildClient({domain:'swiish-by-sally-obermeder.myshopify.com',apiKey:'b9bcd77eea223a9ac3df9c0117588ac0',appId:'6',});
ShopifyBuy.UI.onReady(client).then(function(ui){ui.createComponent('collection',{id:41119350844,node:document.getElementById('collection-component-5dc9a791fc8'),moneyFormat:'%24%7B%7Bamount%7D%7D',options:{"product":{"variantId":"all","contents":{"imgWithCarousel":false,"variantTitle":false,"description":false,"buttonWithQuantity":false,"quantity":false},"styles":{"product":{"@media (min-width: 601px)":{"max-width":"calc(25% - 20px)","margin-left":"20px","margin-bottom":"50px"}},"button":{"background-color":"#000000","font-size":"13px","padding-top":"14.5px","padding-bottom":"14.5px",":hover":{"background-color":"#000000"},":focus":{"background-color":"#000000"}},"quantityInput":{"font-size":"13px","padding-top":"14.5px","padding-bottom":"14.5px"}}},"cart":{"contents":{"button":true},"styles":{"button":{"background-color":"#000000","font-size":"13px","padding-top":"14.5px","padding-bottom":"14.5px",":hover":{"background-color":"#000000"},":focus":{"background-color":"#000000"}},"footer":{"background-color":"#ffffff"}}},"modalProduct":{"contents":{"img":false,"imgWithCarousel":true,"variantTitle":false,"buttonWithQuantity":true,"button":false,"quantity":false},"styles":{"product":{"@media (min-width: 601px)":{"max-width":"100%","margin-left":"0px","margin-bottom":"0px"}},"button":{"background-color":"#000000","font-size":"13px","padding-top":"14.5px","padding-bottom":"14.5px",":hover":{"background-color":"#000000"},":focus":{"background-color":"#000000"}},"quantityInput":{"font-size":"13px","padding-top":"14.5px","padding-bottom":"14.5px"}}},"toggle":{"styles":{"toggle":{"background-color":"#000000",":hover":{"background-color":"#000000"},":focus":{"background-color":"#000000"}},"count":{"color":"#ffffff",":hover":{"color":"#ffffff"},"font-size":"13px"},"iconPath":{"fill":"#ffffff"}}},"productSet":{"styles":{"products":{"@media (min-width: 601px)":{"margin-left":"-20px"}}}}}});});}})();